Here's a fun and easy lunch idea for your little bunnies 🙂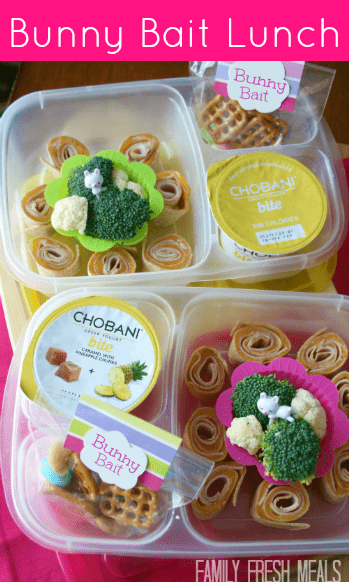 Earlier this week, I shared my Bunny Bait recipe with you. After snacking on it for a couple days, we still had a ton left.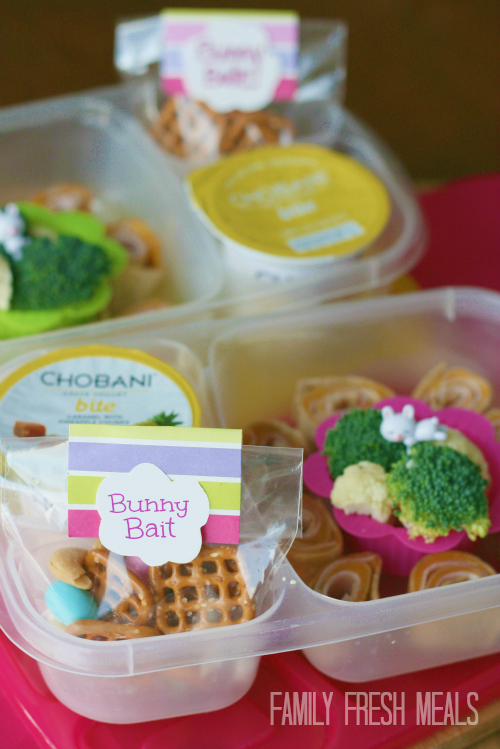 It occurred to me how perfect the little bags of Bunny Bait would fit into an EasyLunchbox! 
In our Bunny Bait Lunch, you will find ham and cheese roll-ups, fresh broccoli and cauliflower, Chobani Bite yogurt and a little bag of Bunny Bait. 
The girls LOVED their Bunny Bait Lunch 🙂 
Did you miss the Bunny Bait Recipe? No worries, CLICK HERE for the recipe 🙂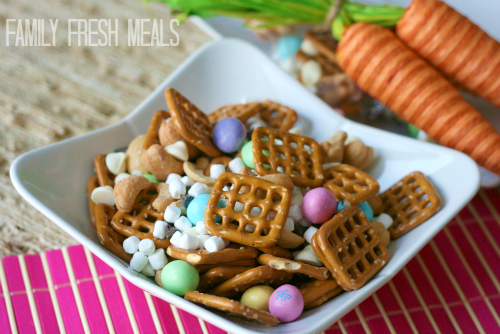 Here is what I used for these fun lunches! XO Corey