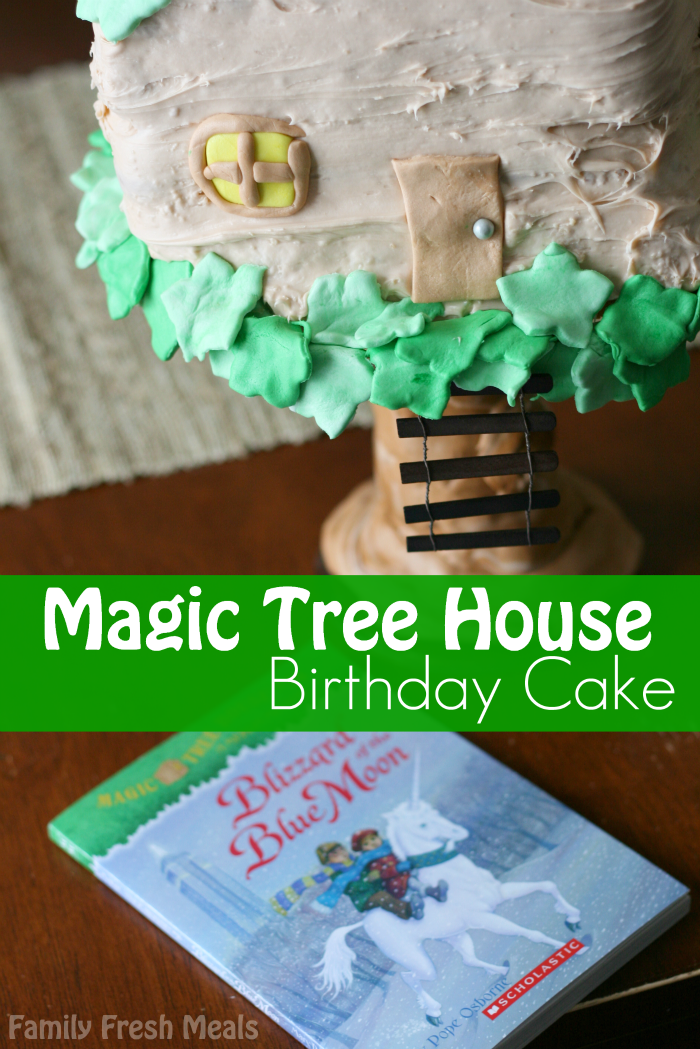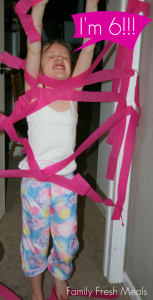 Well, it has happened. I am now the mother of a 6 year old. Crazy, I know!  Shortly after Big D busted through her birthday door, it was time to get down to business.  Birthday cake.
Big D has been OBSESSED with the Magic Tree House book series. Every night, Daddy reads to the girls, taking them on many fun adventures. 
So there was no doubt in my mind, when I asked Big D, what she wanted for her birthday, she would a request a Magic Tree House Birthday Cake.  I'm not going to lie, the thought of building a tree house birthday cake freaked me out a bit. How the heck was I going to pull this one off?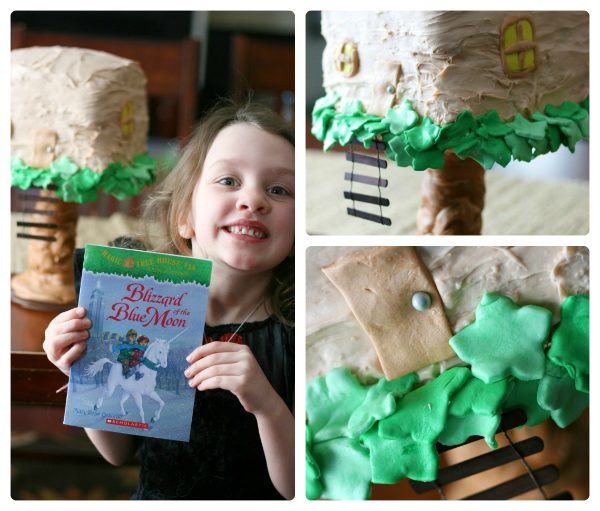 After the panic passed, the light bulb turned on! I could use a cake stand for the tree house.  
All I had to do was cover the base with fondant, and stack a couple square cakes on the top. BOOM! We have a Magic Tree House!
Big D was so excited, which made it all worth it 🙂
 Need a fondant recipe? HERE is the SUPER easy one I use!
What do you think this little lady wished for?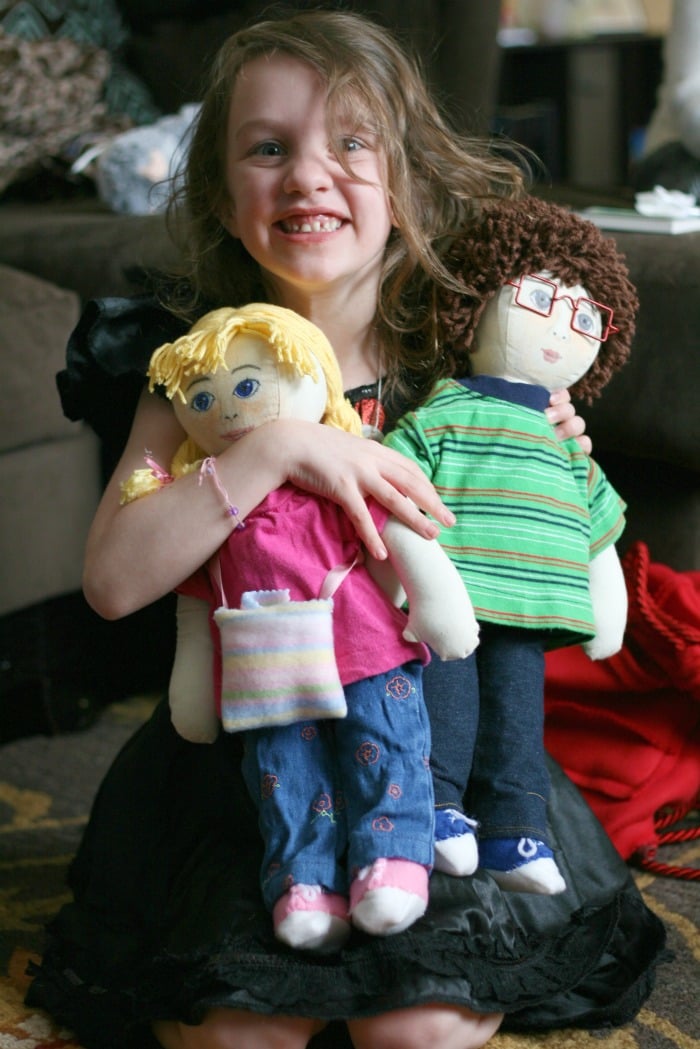 Jack and Annie Dolls of course! 
For those of you familiar with The Magic Tree House, you are well aware that there is NO merchandising for this series. No movies, dolls, toys,  NOTHING…
The author is very insistent that children use their imaginations, and that toys and movies would take away the magic.
Well, lucky for Big D, she has a VERY crafty Grandma! Best present EVER! 
Happy birthday to my amazing child. I love you more than words!
So I must ask. How many Magic Tree House fans do I have out there?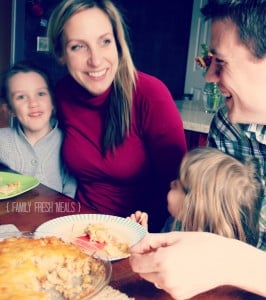 Do you love Family Fresh Meals? Never miss out on a FUN new meal or idea and SIGN UP to have my posts sent right to your inbox! It's EASY PEASY! Just CLICK HERE and enter your email!
XO
Corey, Darryl, Big D & Little D
Get your self some Magic Tree House!!!!