Need an EASY way to make summer lunch fun?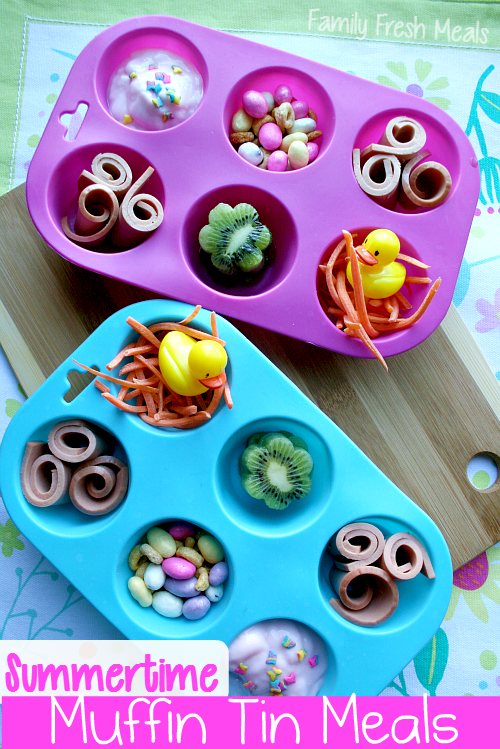 School is almost out for the Summer, can you believe it? We'll still be using lunchboxes for family trips and picnics, but to keep lunchtime fun this summer, I plan on treating the girls to these fun Muffin Tin Meals.
 It's a great way to use up those last bits of leftovers.  This is also a great way to introduce some new foods. In small amounts, new foods aren't so intimidating 🙂
I have been asked if this is enough food for the kids. YES! Many times the girls (4 years & 6 years old) are not able to finish all the food. If you placed all this food on a plate, if would fully fill a plate. 
For this Muffin Tin Meal, the girls have lunch meat rolls, On-The-Run Cereal Snack, yogurt, carrots and kiwi.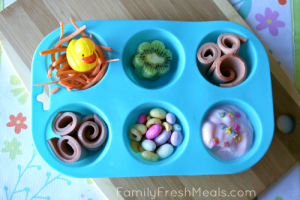 Do you need more Muffin Tin Ideas? Click HERE to see many more fun Muffin Tin Meals ideas 🙂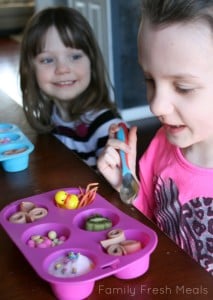 Do you love Family Fresh Meals? Never miss out on a FUN new meal or idea and SIGN UP to have my posts sent right to your inbox! It's EASY PEASY! Just CLICK HERE and enter your email!
XO
Corey, Darryl, Big D & Little D
Here is what I used for these fun Summer Lunch Ideas for the girls!
I NEED your HELP!
Click HERE to vote! It really only takes 1 click.  No registration needed. 
Thank you SOOOOO much for your help! 
XO, 
Corey