Back to School Lunch Meal Plans with MOMables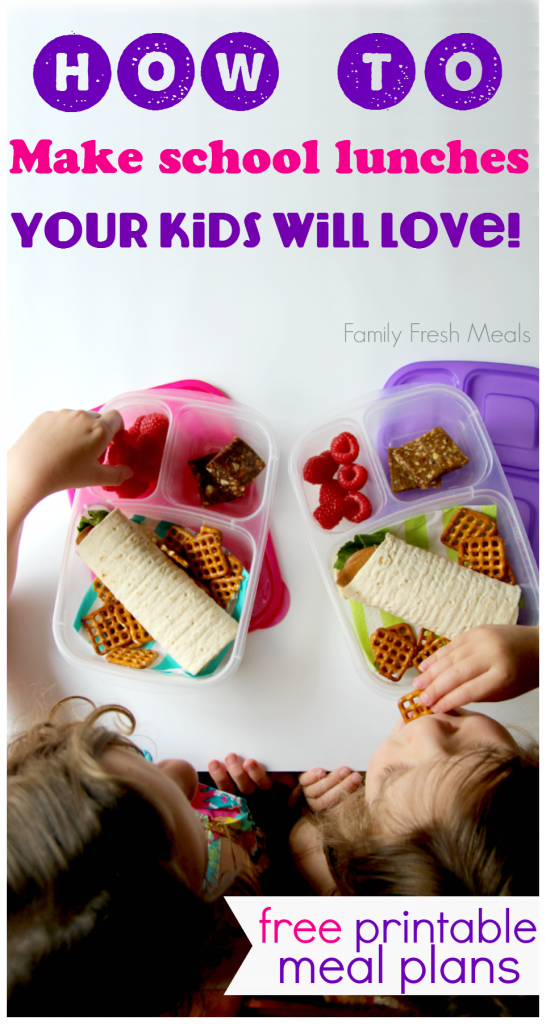 It's the new school year, which means back to packing lunches for your little ones! It can get overwhelming to come up with new ideas that your kids will actually eat, especially if they are picky. I recently found an amazing resource and I couldn't wait to share it with you. Meet MOMables!
MOMables was started by Laura Fuentes, a mom of 3 young kids, to help other parents get out of the lunch packing rut. And, of course, I'm part of the MOMables team so I had HAD TO TELL YOU ABOUT IT! MOMables has a weekly school lunch meal plan with 5 lunch ideas, a prep-ahead sheet and a shopping list.
Today, MOMables is giving away a 3-month subscription to their meal plan and a $25 gift card to Amazon so you can purchase the lunch supplies you need!
Packing lunch every day, can be very stressful for most of us. Mornings can get hectic getting our kids dressed, our own teeth brushed and there never seems to be enough coffee to get us out the door quick enough!
As a mom of three kids under seven, Laura understands these struggles. In order to help us busy moms feed our kids fresh food, MOMables helps with a simple plan each week.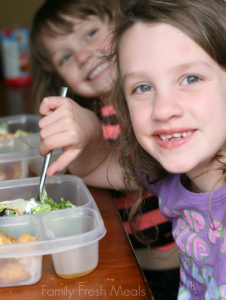 You can get a sample week from MOMables –yup, 5 lunch ideas, prep-ahead tips and a shopping list– for FREE! When you sign up for their weekly newsletter – it's loaded with free recipes, tips and much, much more.
If you are ready to let MOMables help you get out of your lunch packing rut, come up with new lunch ideas, and simplify your lunch packing routine… check out their plans and get ready to start making school lunches your kids will love.
MOMables is like a hiring a kitchen assistant to come up with school lunches your kids will actually eat, for only $6 per month!
If you are looking to get the school year to a good start, get help with picky eaters, and feel less overwhelmed with kids food in general; signing up is your first step!
The recipes come with packing tips so the food doesn't go bad! Oh, and in case you were wondering, just like a good cookbook, all of the recipes are pictured so you know exactly what the food should look like.
Head on over and check out the weekly plan, find them on Facebook, or sign up for their free newsletter for weekly complimentary recipes.
MOMables is offering a Family Fresh Meals reader a FREE 3 month subscription to MOMables and a $25 Amazon gift card to stock up on any lunchbox essentials you need!
Simply enter using Rafflecopter below. Each task completed = 1 entry. So the more you do, the more entries you get! Good luck 🙂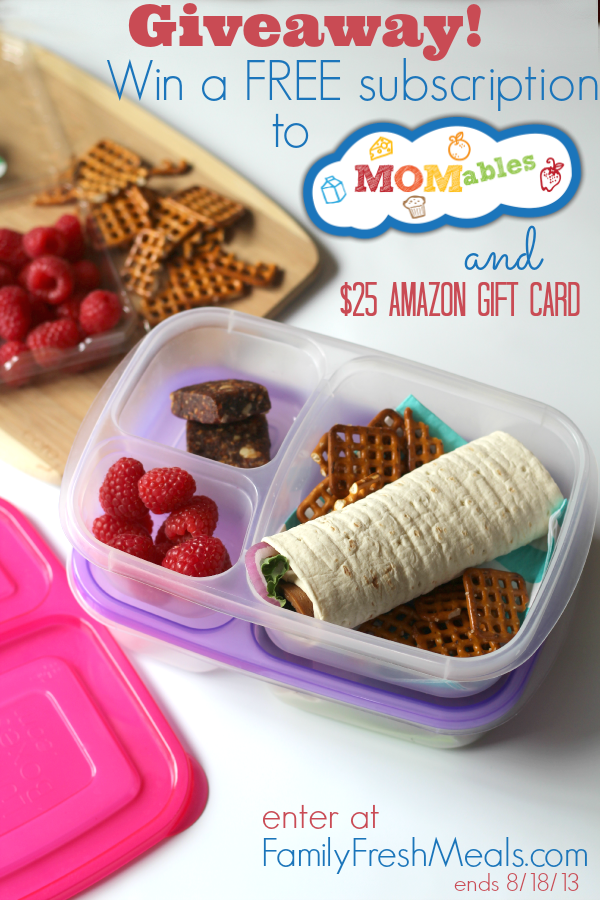 Back to School Lunch Meal Plans with MOMables Giveaway!
Here is what I used to make this lunch!