Are you ready for some football?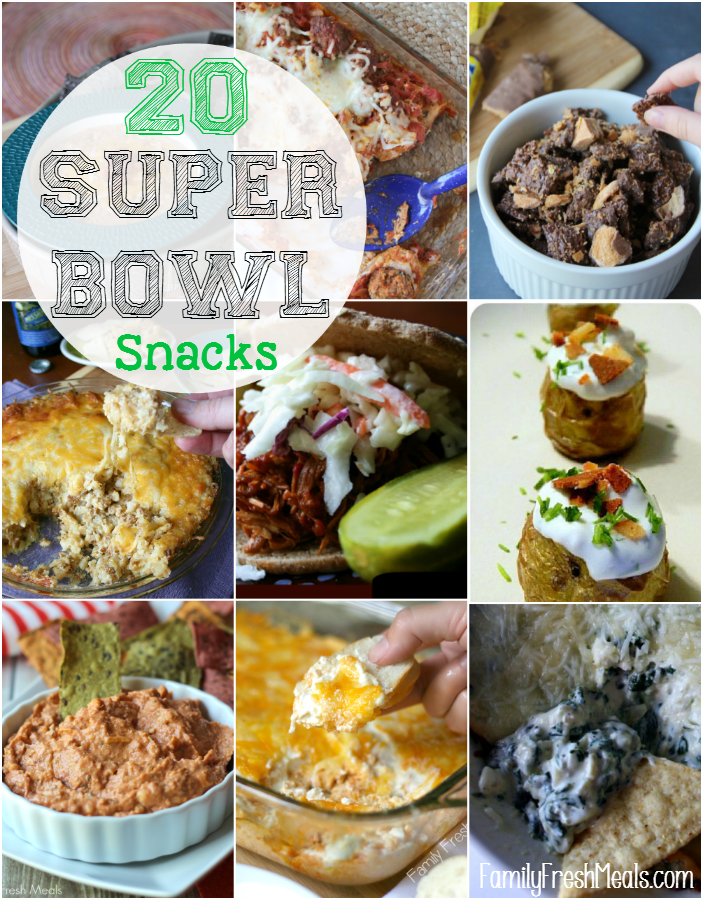 Here is your one-stop-shop for all your football food needs! All of these Family Fresh Meal recipes are winners for your Super Bowl gathering…guaranteed! 
We've got dips, chips, stews, drinks and more! Which Super Bowl Snacks will YOU be making this Sunday?
The full list of recipes are under the image below. I hope you enjoy!
1. Slow Cooker Buffalo Chicken 
2. Cheesy Pepperoni Bites 
3. Butterfinger Muddy Buddies Recipe 
4. Cheesy Crockpot Taco Dip 
5. The Best Beef Stew
6. Orange Glazed Crockpot Meatballs 
7. Scott's Bean Dip 
8. Crockpot Chicken Taco Soup 
9. The Best Skinny Margarita Recipes 
10. Mini Stuffed Potatoes 
11. Meatball Sub Casserole
12. Tater tot dip 
13. Beer Dip 
14. Pizza Dip 
15. Spinach Artichoke Dip 
16. Stuffed Baguette 
17. Loaded Baked Potato Rounds 
18. Crockpot Pizza Dip 
19. Cheesy Hot Wing Dip 
20. Always Soft and Chewy Rice Crispy Treats 
Do you need more Super Bowl Snack ideas? No problem! Swing my my recipe page for a full list of Family Fresh Meals favorites HERE!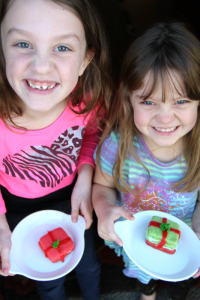 Do you love Family Fresh Meals? Never miss out on  FUN new meals or Easy Lunchbox Ideas for the Family and SIGN UP to have my posts sent right to your inbox! It's EASY PEASY! Just CLICK HERE and enter your email!
XO
Corey, Darryl, Big D & Little D