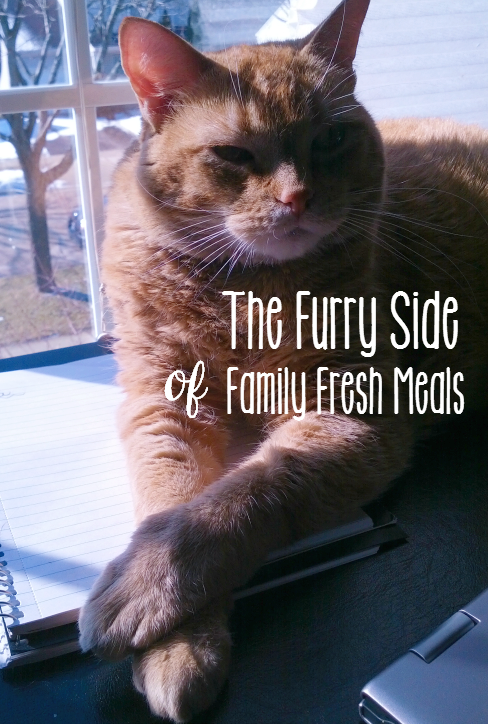 Just the other day, as I was putting dinner on the table, my girls asked me, "Why don't you ever take pictures of the kitties eating, Momma?" At first I was confused, and asked them to explain more.
"Well, you are always taking pictures of us for your food website….why don't you do that for the cats too? They are SUPER DUPER cute Mom!"
Well, as luck has it, I was recently approached to do a review for SHEBA® Entrées for Cats. What a purrrrrfect time to introduce you to the furry side of Family Fresh Meals! Before I get to the review, I thought I would use this post to first introduce you to our feline family members.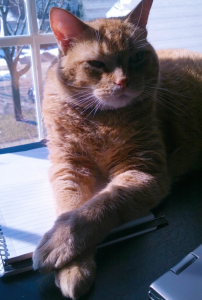 Meet Boss. I mean…look at him. He is THE BOSS.
We got Boss from the animal shelter when he was just 6 months old and he has been part of the family ever since. He really is the coolest cat alive 🙂
The girls absolutely adore him. BUT, Boss is definitely my cat. He is kinda my shadow. His favorite thing to do is tochill-out on my desk while I work. Let's just say he makes the blogging workday much more entertaining 🙂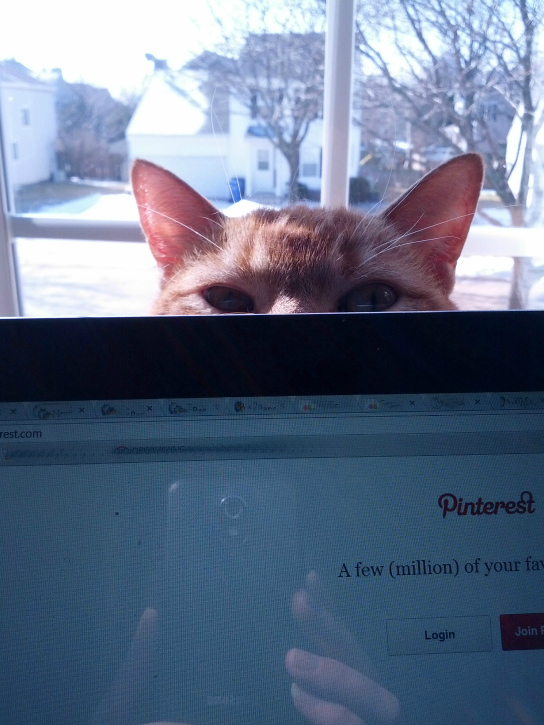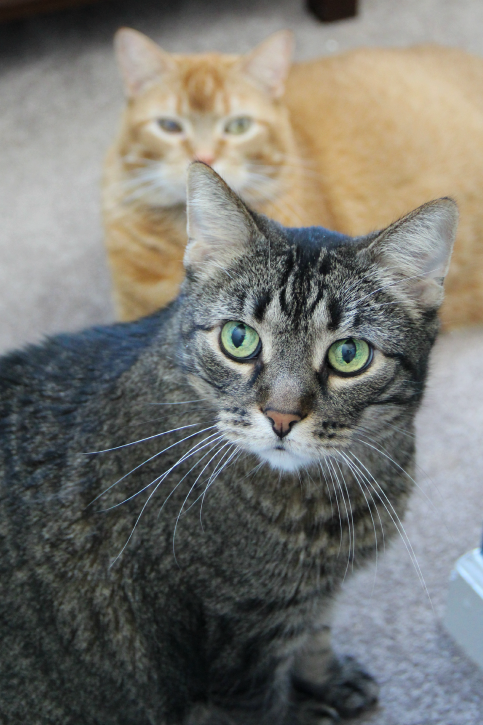 Our second furry family member is Max. We also adopted Max when he was a kitten. He is a big lover who begsfor belly rubs from anyone who walks by. He gets along with everyone, but really LOVES Boss…. his furry brother from another mother, hehe. They eat together, sleep together and play together. They have such a beautiful bond.
I was very excited to have the chance to work with theSHEBA® brand. SHEBA® Patés are made with meat-first recipes – using real beef, poultry, or seafood as the first ingredient. Their company feels thatthese real kitty personalities, deserve real food. I couldn't agree more. Boss and Max deserve the very best, and all SHEBA® recipes are formulated without grains, corn, gluten, artificial flavors or preservatives. I love that!
Stay tuned for Part 2… these kitties can't wait to let you know which flavors of SHEBA®they enjoyed the most 🙂
Make sure to check out all the amazing products SHEBA®has to offer HERE!
Do you have cats? What kind of a personality do your pets have?
Disclaimer:I was compensated for this post. As always, all opinions and thoughts are my own.