Welcome back to Part 2 of the Furry Side of Family Fresh Meals!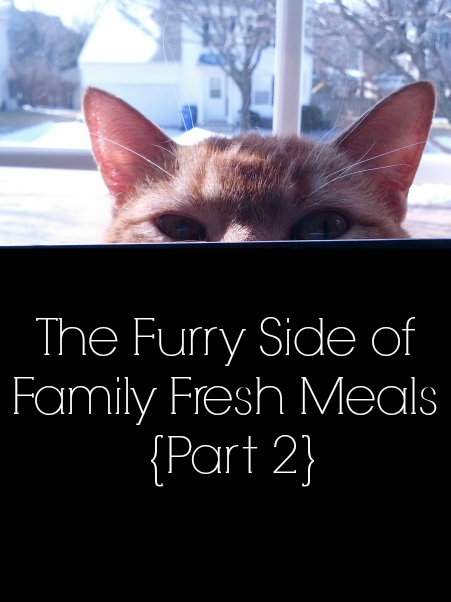 In case you missed it, CLICK HERE for Part 1, where I introduced you to our feline family members Boss and Max.
When I was contacted to work with SHEBA® to do a review of their cat food, you better believe we were excited.
All SHEBA®PATÉS are made with meat first recipes – using real beef, poultry, or seafood as the first ingredient. Same goes for SHEBA® Cuts in Gravy.These recipes are made with those ingredients just behind a delicate broth.
As a mom, I know how important it is to see REAL food as the first ingredient for anything I buy in the store…. including cat food. Worried about fillers? You won't find any here.All SHEBA® recipes are formulated without grains, corn, gluten, or artificial flavors or preservatives.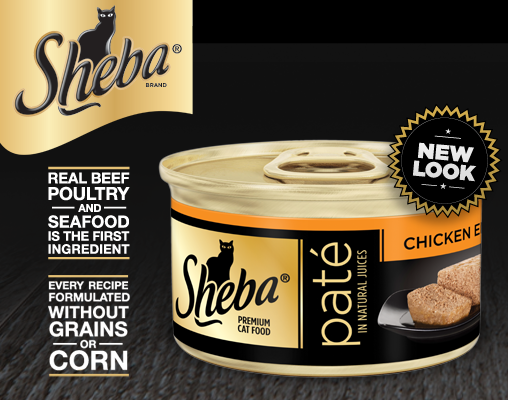 I thought it would be fun to put down their usual dry food with the new SHEBA cat food. Which one would they choose?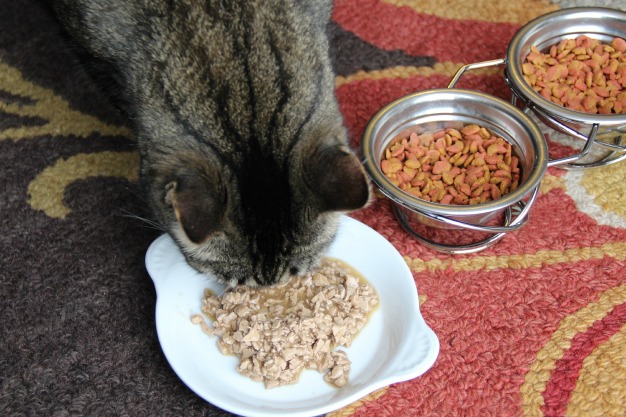 I was thrilled to see how excited the cats were to try out this new food. I don't think they even sniffed the usual food.
Both cats pretty much DOVE into the bowl of SHEBA®.I bet you are dying to know which flavors the cats loved!Well, Boss fell in love with all thepremium cut flavors.
Max couldn't get enough of theChicken Paté Entrée, and both cats LOVED the Tuna Cuts in Gravy Entrée.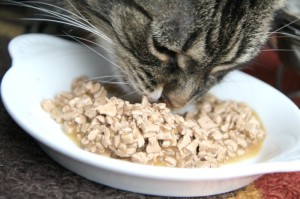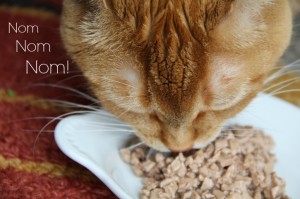 If you have a picky cat that you don't think would like the cuts or gravy style food, SHEBA® actually offers three delicious lines: premium CUTS, premium PATÉS, and GRAVY DESIRES™, each featuring recipes made from carefully selected, quality ingredients.
And the best part its, your cat is guaranteed to love it, or you'll get your money back. Quite honestly, I don't see how any cat wouldn't love this food.
Do you have cats? Make sure to check out all the amazing products theSHEBA® brandhas to offerHEREand leave a comment about what SHEBA®product your cat would love!
Disclaimer:I was compensated for this post. As always, all opinions and thoughts are my own.