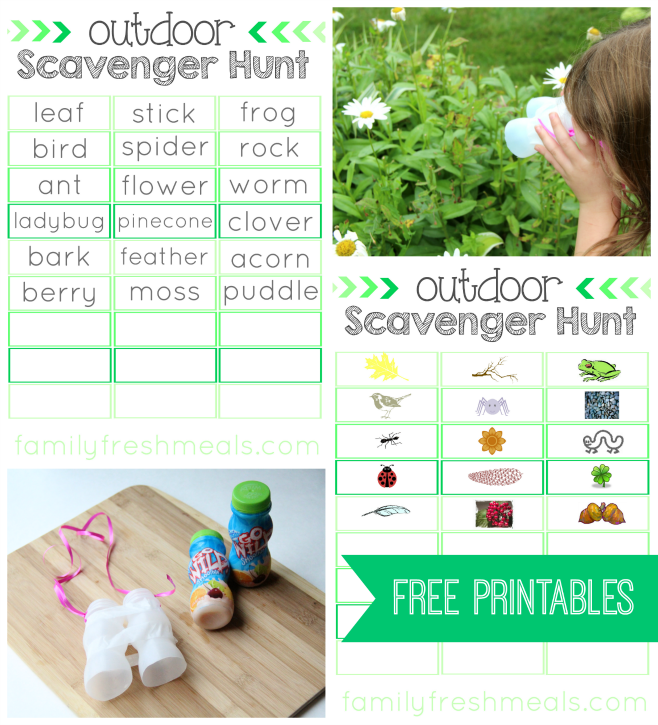 I'm super excited to share this fun outdoor activity we have been enjoying this summer. Scavenger hunts are a great way to lure the kids away from their beloved electronics and into some healthy fresh-air fun!    
I created this free Outdoor Scavenger Hunt printable for y'all to use. It has some blank spots at the end to add in your own ideas. This is perfect for keeping things new and mixing up what items to be searching for.      I made one with words and one with just images for the younger ones 🙂
CLICK ON IMAGES TO PRINT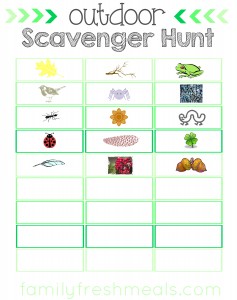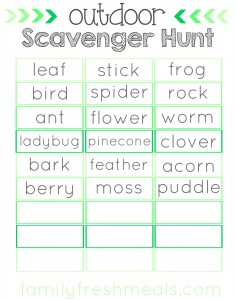 Before heading out the door on our adventure, I like to pack up a healthy snack for the girls to enjoy after the hunt. I'll usually just grab some quick and easy grab & go snacks like trail mix, fruit and Frusion Go Wild! Smoothies.      
 
 
Frusion Go Wild! is the perfect, mess-free snack (hello resealable cap!) that contains no artificial colors, flavors or sweeteners; HFCS and is gluten free 🙂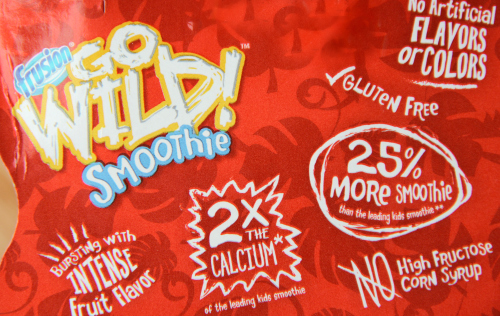 Do you want to make this adventure even MORE exciting for the kiddos? Let's make some DIY Smoothie Bottle Binoculars!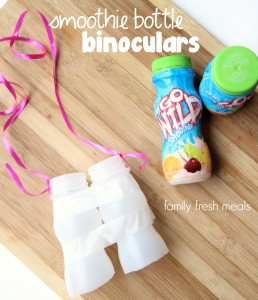 1. Once you have 2 empty Frusion Go Wild! bottles, begin by removing the outer wrapper.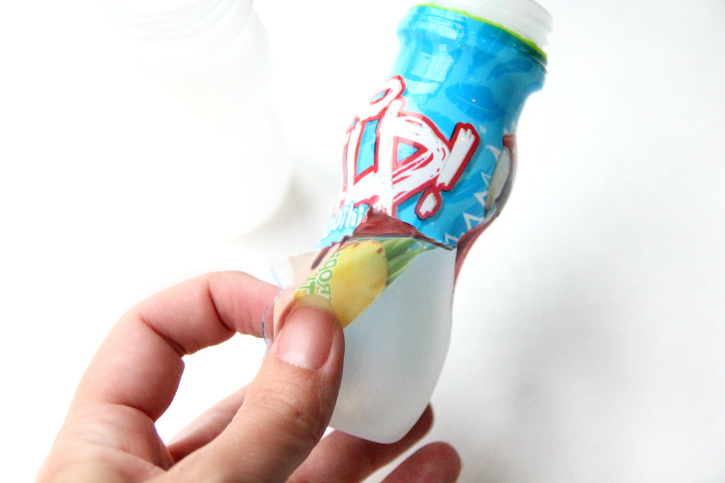 2. Cut the bottom of the bottle off using a pair of scissors.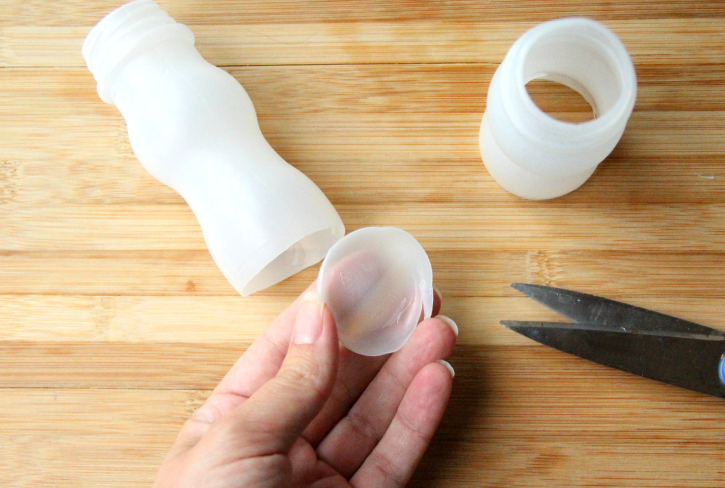 3. Tape the two bottles together.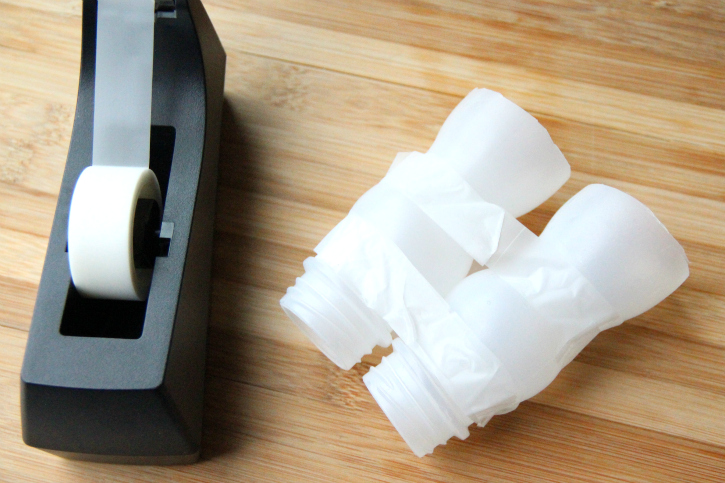 4. Using a whole punch or a sharp knife, make holes in each side of the binoculars and tie on a string or ribbon. Now you have super fun binoculars to use during your Outdoor Scavenger Hunt!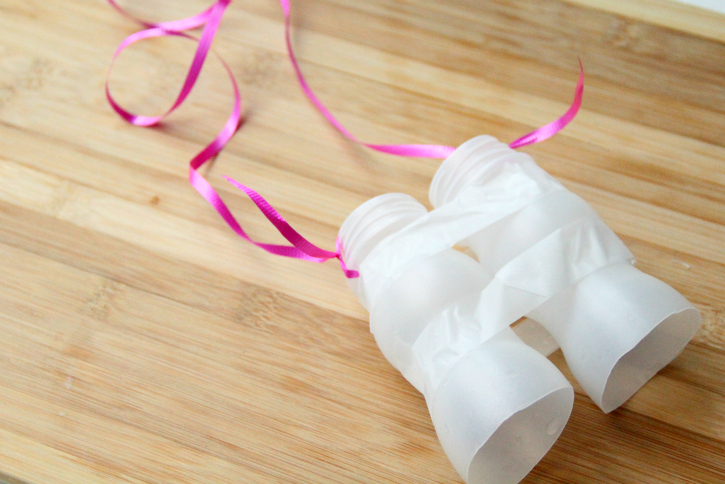 Don't forget to print out your Outdoor Scavenger Hunt page, grab that snack and head on out to have some fun!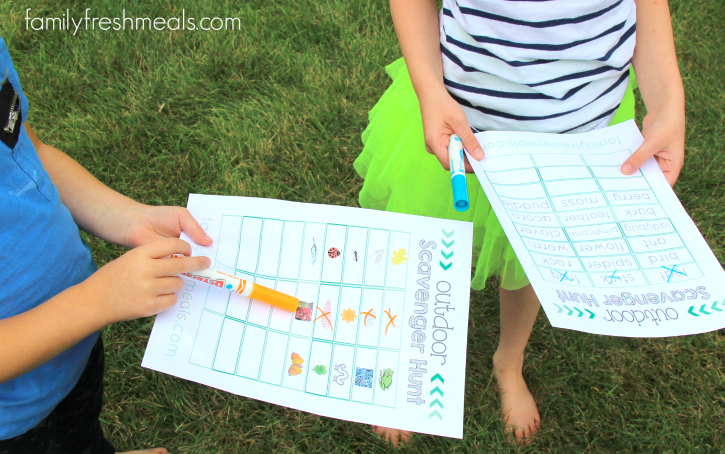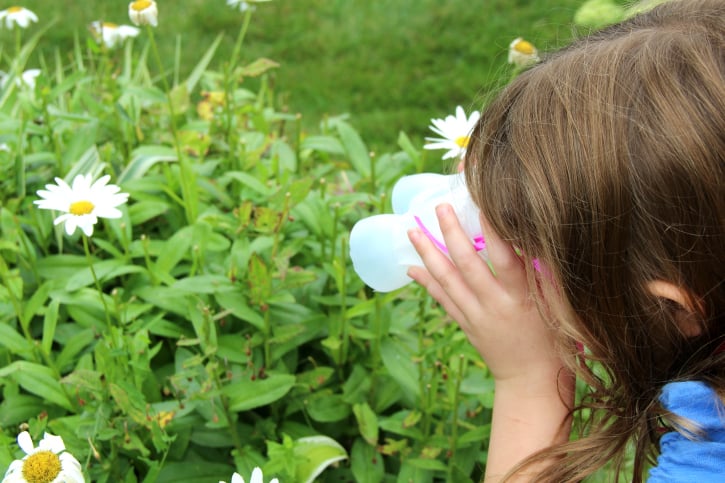 P.S. A little trick I learned was to print out a bunch of these and keep them in your car. When you have some extra time after school pickup, or after a weekend shopping trip, swing by a new park, and it's like a brand new scavenger all over again.
 
 
For more ideas like this, check out the Go Wild! Pinterest page, or follow Go Wild! on Facebook for updates and offers. Also, get a $1 off coupon here! Be sure to visit the Go Wild! brand page on BlogHer.com where you can read other bloggers' posts!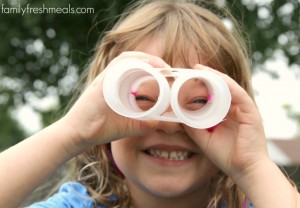 Do you love Family Fresh Meals? Never miss out on FUN new meals or easy lunchbox ideas for thefamily andSIGN UPto have my posts sent right to your inbox! It's EASY PEASY! JustCLICK HEREand enter your email!
XO
Corey, Darryl, Big D & Little D

  Disclaimer: I was compensated for this post and was given product for review. As always, all opinions and thoughts are my own.