Dinner will be ready in 20!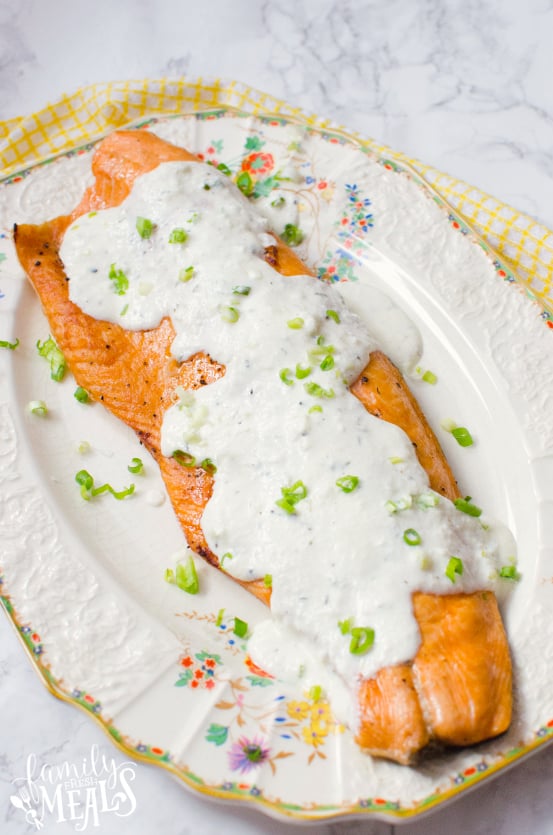 As I mentioned earlier, I'm always looking for new ways to cook salmon. That way I can keep my salmon-loving daughter happy without boring the rest of the family.
The easiest way to keep salmon interesting is with different kinds of herbs. In this dish, for instance, the key ingredient is thyme. This woody herb is a close relative of mint and oregano, but it doesn't really taste like either one. It's got this amazing Mediterranean kick to anything it touches.
It doesn't take much thyme to punch up a recipe. Here, I've used just a teaspoon of dried thyme to flavor a yogurt-based sauce, laced with lemon and garlic. Poured over top of plain baked salmon, it creates a tangy, zesty treat that transports you instantly to the sunny shores of Greece.
Give it a try, and turn a plain salmon filet to a Mediterranean holiday…in no time at all.
20 Minute Baked Salmon with Creamy Lemon Sauce
INGREDIENTS:
1 Salmon filet, approx. 1 lb
½ cup Greek yogurt, plain
2 Tbsp Butter
1 tsp Thyme, dried
2 tbsp Lemon juice
1/2 tsp Garlic powder, divided
1 Tbsp green onions, sliced
as desired Salt and pepper
DIRECTIONS:
1. Preheat oven to 400 degrees F. Rinse and pat dry the salmon. Season with salt, pepper and 1/4 tsp garlic powder.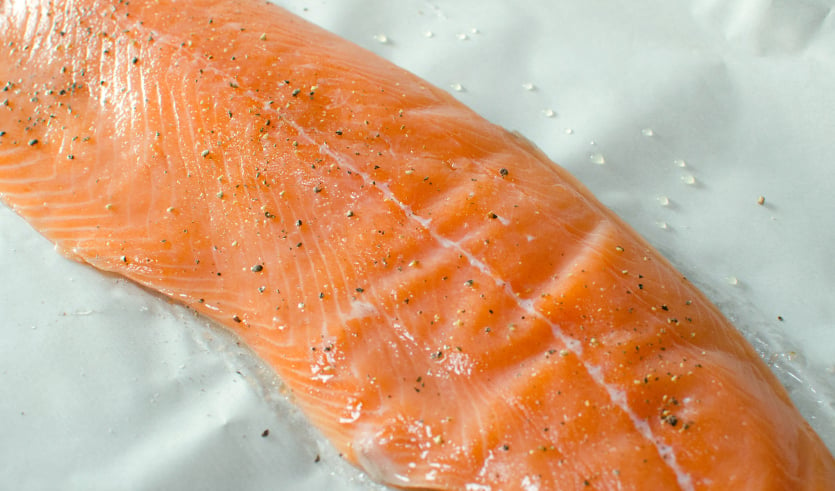 2. Bake in the oven for 12-15 minutes or until completely cooked through.
3. While the salmon is baking, in a pot, melt the butter. When completely melted, add the yogurt, thyme, lemon juice, 1/4 tsp garlic powder, 1/4 tsp salt and pepper. Mix well.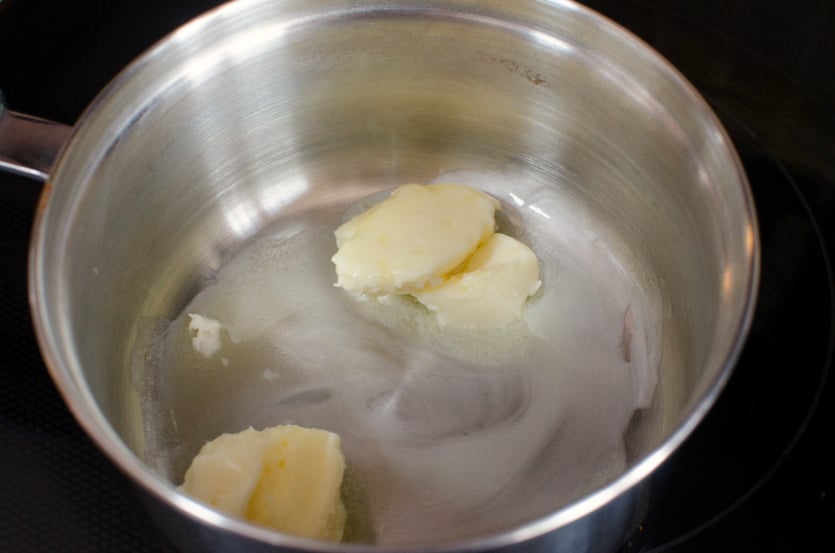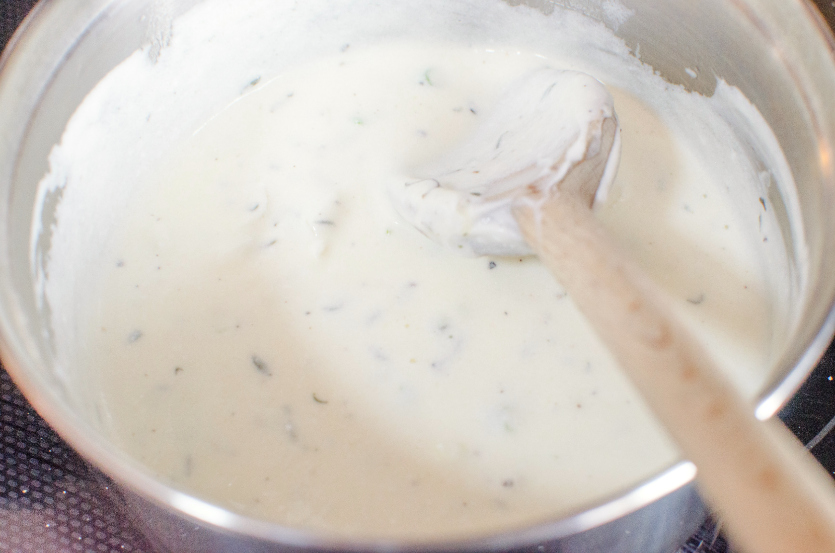 4. When salmon is cooked and before serving, drizzle the sauce over the top of the salmon. Garnish with scallions.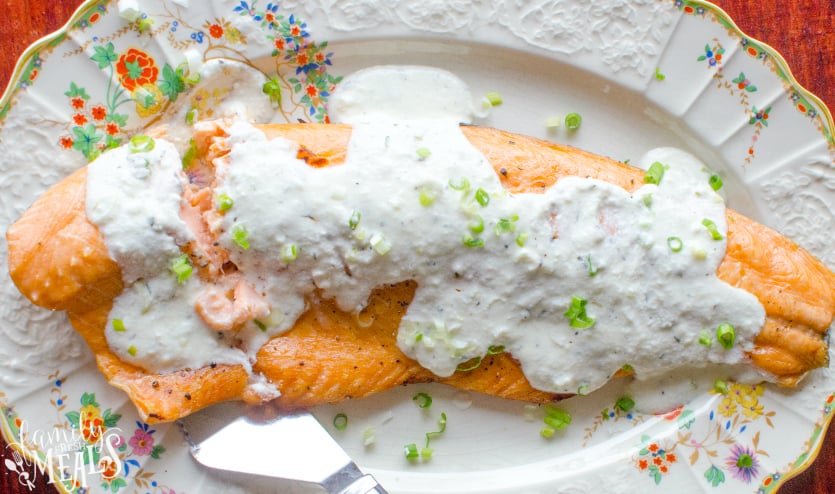 Do you love Family Fresh Meals? Never miss out on FUN new meals or Easy Lunchbox Ideas for the Family and SIGN UP to have my posts sent right to your inbox! It's EASY PEASY! Just CLICK HERE and enter your email!
XO
Corey, Darryl, Big D & Little D

20 Minute Baked Salmon with Creamy Lemon Sauce
Corey: Corey Valley
Serves: 4
Ingredients
1 Salmon filet, approx. 1 lb
½ cup Greek yogurt, plain
2 Tbsp Butter
1 tsp Thyme, dried
2 tbsp Lemon juice
½ tsp Garlic powder, divided
1 Tbsp green onions, sliced
as desired Salt and pepper
Instructions
Preheat oven to 400 degrees F. Rinse and pat dry the salmon. Season with salt, pepper and ¼ tsp garlic powder
Bake in the oven for 12-15 minutes or until completely cooked through.
While the salmon is baking, in a pot, melt the butter. When completely melted, add the yogurt, thyme, lemon juice, ¼ tsp garlic powder, ¼ tsp salt and pepper. Mix well.
When salmon is cooked and before serving, drizzle the sauce over the top of the salmon. Garnish with scallions