Easy Jalapeno Popper Dip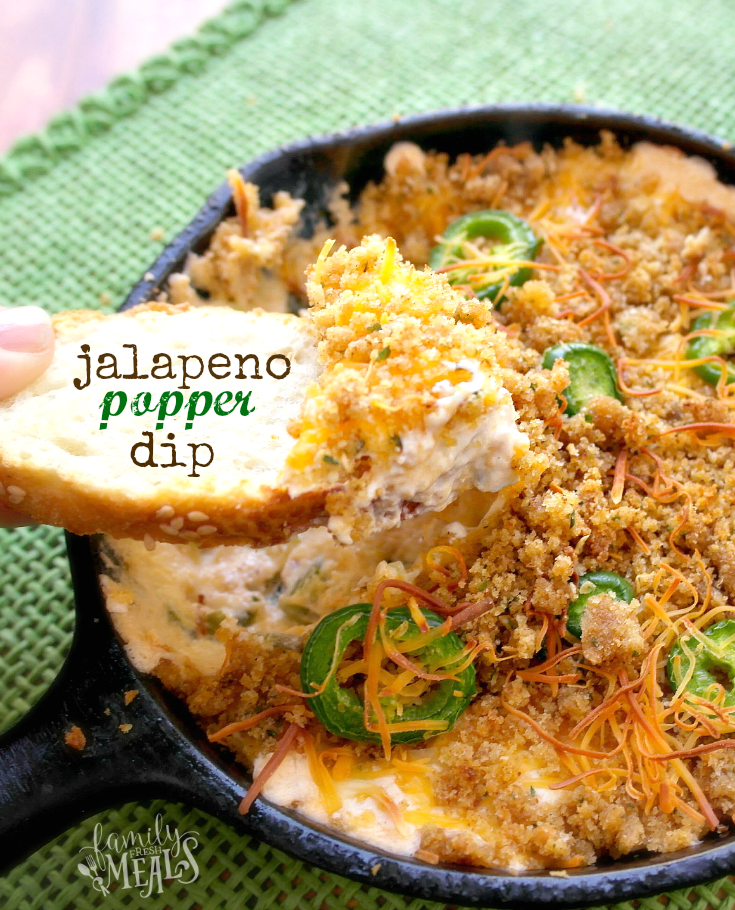 2-3 Jalapeno Peppers
8 oz. cream cheese, softened
½ cup sour cream
¾ cup shredded cheddar cheese
¼ tsp paprika
¼ tsp pepper
¼ tsp salt
½ cup bread crumbs
1 tablespoon butter
1 loaf french bread, baguette, crackers or chips.
Prep your ingredients and preheat the oven to 425° F
Remove the seeds and ribs from the jalapeno peppers and dice them to your size choice.
In a small bowl, combine the softened cream cheese and sour cream. Mix until smooth.
Stir in the cheddar cheese, paprika, salt, pepper and diced jalapenos.
Spoon the cream cheese mixture into a small skillet or casserole dish. Melt the butter in a microwave safe dish, stir in the bread crumbs. Top the dip with the bread crumbs
Bake for about 15 minutes or until bubbly! If you are severing with bread, slice the french bread and toast on 425 for 5 minutes. The crunchy bread is a yummy vessel for this dip and takes the place of the crunchy fried outer of a jalapeno popper.