Teriyaki Tofu Bowl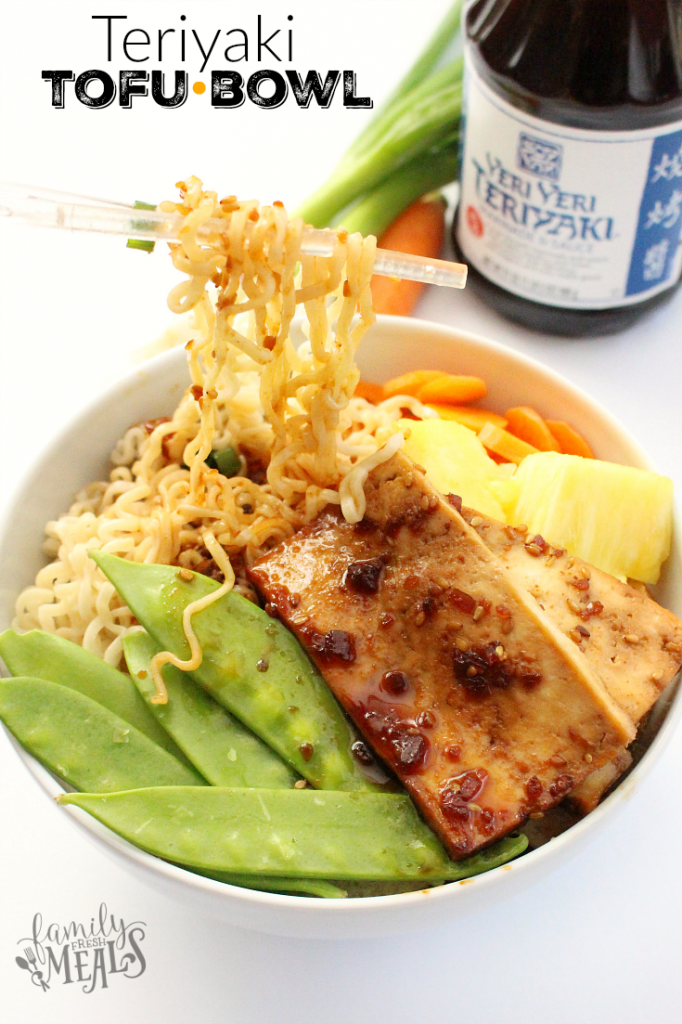 1 cup, plus ¼ cup Soy Vay® Veri Veri Teryiaki® Sauce
1 package (14 oz.) firm tofu
4 cups cooked rice noodles or spaghetti noodles
1 cup sliced carrots
1 cup snap peas
1 cup pineapple chunks,
2 green scallions thinly sliced.
Cut the tofu into ¼ inch slices and place on paper towels to dry out and drain for about 10 mins.
Arrange the tofu in a shallow dish and pour 1 cup of Teriyaki sauce over tofu. Cover and marinate in the fridge for 20-30 minutes.
Preheat the oven to 375°F. Remove tofu from marinade bath, and place in a single layer on a baking sheet, cook the tofu for 30 minutes, turning once halfway through cooking.
Once tofu is done, place 1 cup of noodles in each bowl, and divide carrots, snap peas, pineapple, baked tofu and scallions amongst the 4 bowls. Top each bowl with 1 Tablespoon of Soy Vay® Veri Veri Teryiaki® Sauce and serve immediately.