St Patrick's Day Edible Rainbow Craft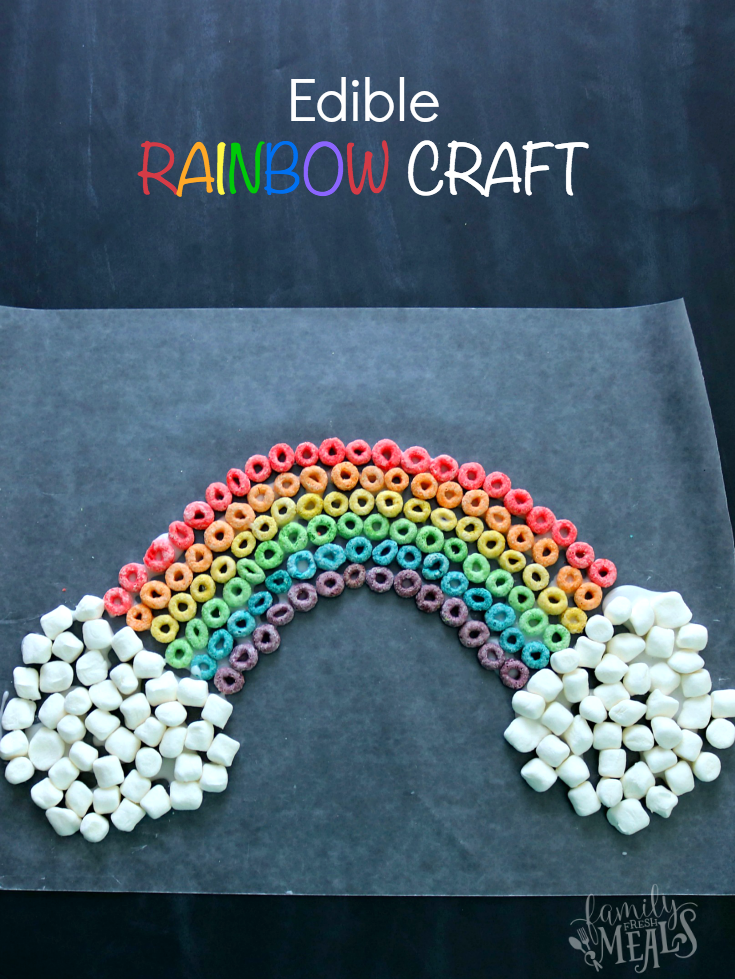 fruit loops separated into like colors
1 cup mini marshmallows
1 cup powdered sugar
1 tablespoon milk
Start by having the kiddos separate all their cereal into colors.
In a small bowl combine powdered sugar and milk. Mix and add to a pastry bag or sandwich baggie with corner cut off.
The powdered sugar acts as a glue and will hold the cereal and marshmallows to the wax paper.
Squeeze a line of icing into a half circle shape on the wax paper. Place the red fruit loops on the line, then repeat this process for each color of fruit loops. This will make the rainbow!
Squeeze a the icing all over in a big circle at each end of the rainbow.
Place the marshmallows on the icing, let it dry. EAT!
Recipe by
Family Fresh Meals
at https://www.familyfreshmeals.com/2016/02/st-patricks-day-edible-rainbow-craft.html