Easy Chicken Cordon Bleu Bites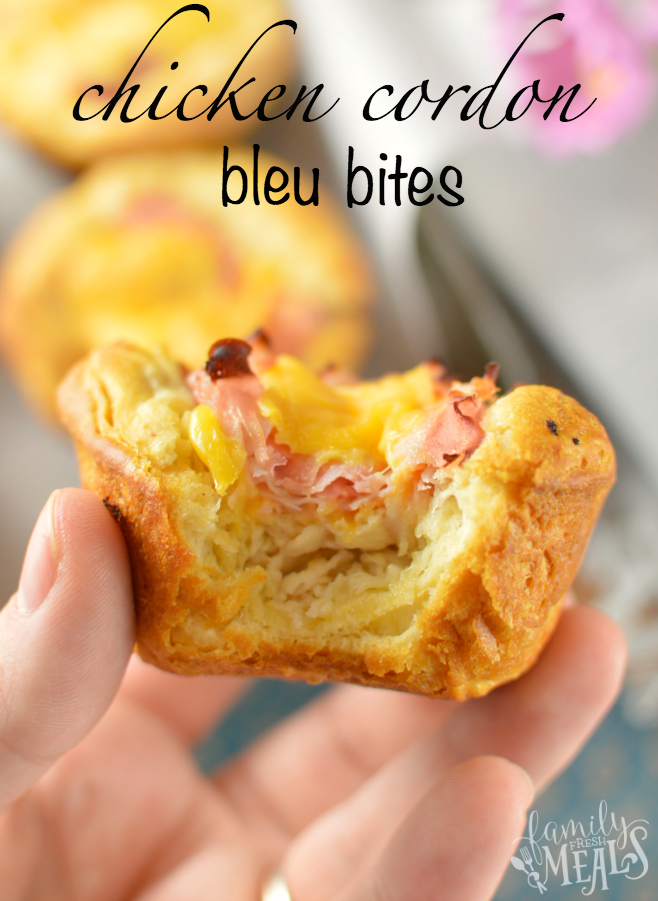 1 can of refrigerated biscuits
¼ lb of oven roasted chicken lunch meat (sliced thin)
¼ lb of smoked ham lunch meat (sliced thin)
¼ lb Sharp cheddar cheese, sliced
Preheat oven to 350'F
Get your cupcake pan and spray it with no stick spray. Now open your can of biscuits. Divide each biscuit in half and press each half flat and pressed into each cupcake slot then add small pinch of chicken, Then add a slice of cheese. Now add a small pinch of ham and another piece of cheese on top. Repeat for the remainder of your biscuits.
Then you will want to place in oven for 13 minutes or until golden brown. Then once done, take out and let cool. YUM!
Recipe by
Family Fresh Meals
at https://www.familyfreshmeals.com/2016/03/easy-chicken-cordon-bleu-bites.html