Grapefruit Orange Sangria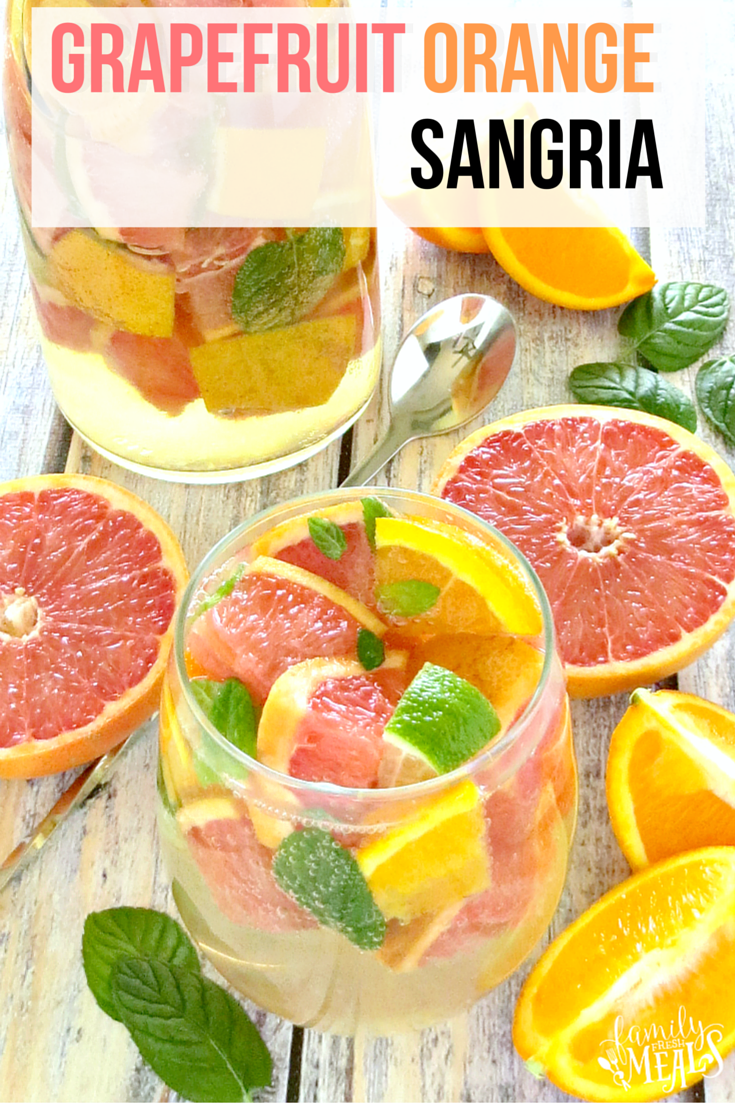 1 bottle Riesling wine, 750ml
12 - 15 mint leaves + extra for garnish
2 tablespoons simple syrup *recipe below
2 ripe grapefruits
2 ripe oranges
2 limes
Club soda
Simple syrup: ½ cup sugar + ½ cup water
To prepare the simple syrup, add the water and sugar to a small pot, bring to a full boil, stir well, and remove from the heat. Let this cool while you work on the fruit.
To prepare the fruit, cut in into chunks or slices that will easily fit the carafe or pitcher you're using. You want to be sure you can easily get it out when pouring the cocktail into your glasses.
Add a few pieces of grapefruit to the carafe, followed by a few pieces of orange, and a few mint leaves. To bring out the flavor of the mint, you can muddle it a little first.
Repeat the layering until the carafe is about ½ full of fruit.
Add two tablespoons of simple syrup, and pour the Riesling over the fruit until it's almost to the top. Leave some room for stirring. Place in the refrigerator for 2-3 hours or until well chilled. I like to give it a stir every 30 minutes or so. Before serving, taste and add more simple syrup to suit your tastes.
Pour into individual glasses, top off with a splash of club soda, and garnish with a few small pieces of mint!
Recipe by
Family Fresh Meals
at https://www.familyfreshmeals.com/2016/04/grapefruit-orange-sangria.html