Cheesy Beef Egg Roll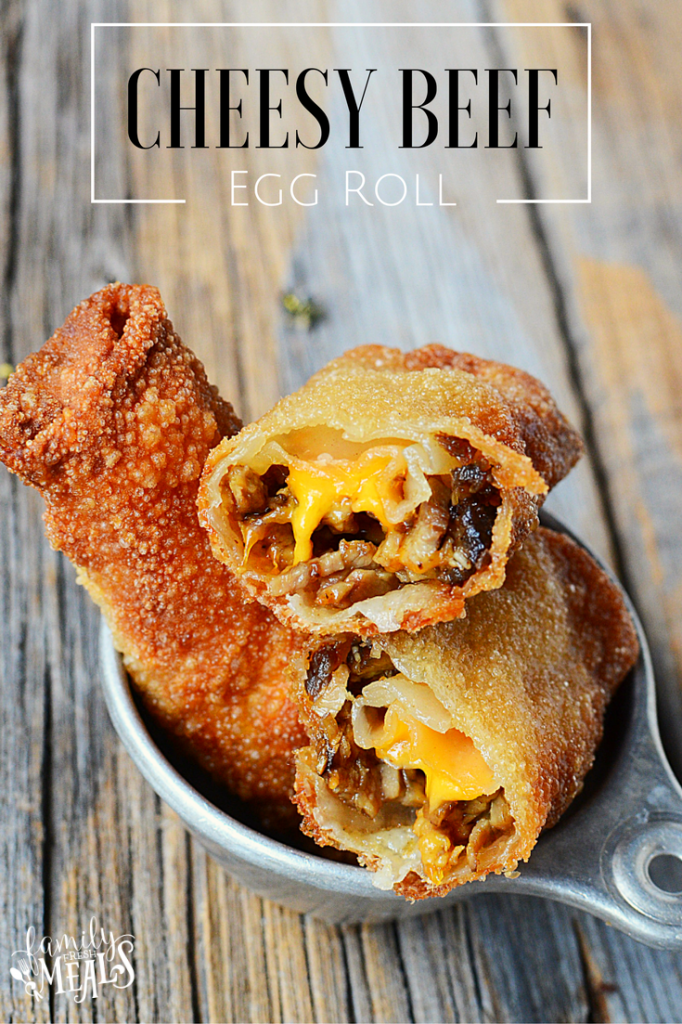 8 egg roll wrappers
4 cheddar cheese sticks, cut in half
2 cups cooked roast beef, chopped
¼ cup creamy style horseradish
frying oil
DIRECTIONS:
Preheat deep fryer or oil in pan to approximately 350 degrees. Take one egg roll wrapper and lay it down so it's in a diamond shape.
Place a small amount of horseradish sauce in the center. Lay down ¼ cup of shredded beef. Place cheese stick (half) on top of the beef and fold in the two sides. Next,take the bottom point, fold it up like an envelope.
Wet the top side of the wrapper with water along the edge (dip your finger in a bowl of water) Begin to roll from the bottom and continue till you reach the top and the stick is now formed, in the shape of a cigar.