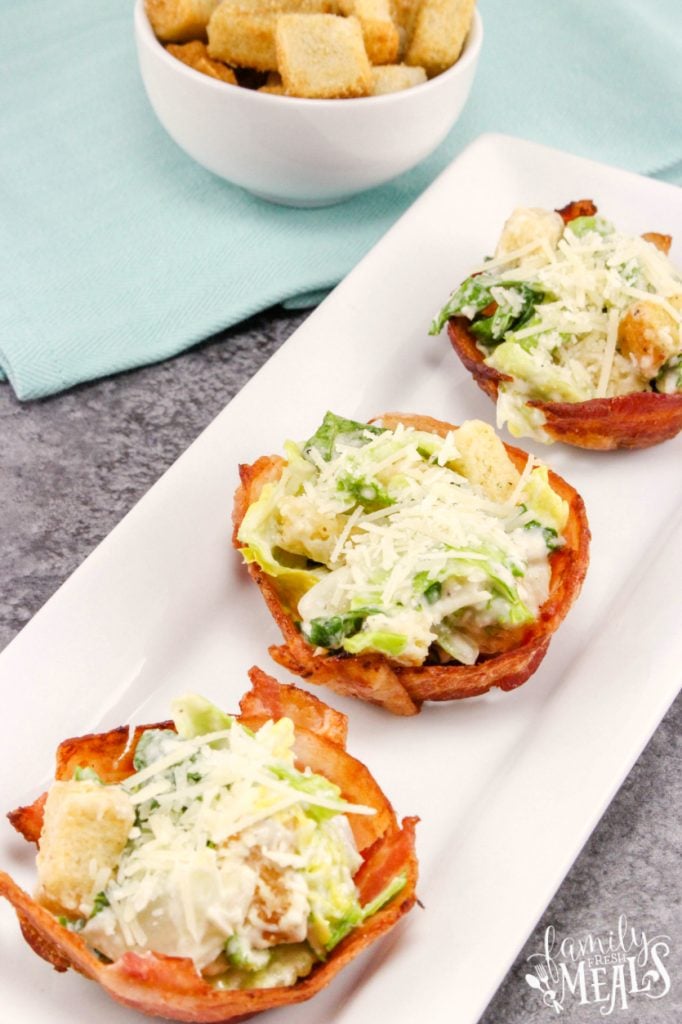 1 pkg. Center Cut Bacon
1 pkg. Romaine Lettuce Mix
1 bottle Caesar Salad Dressing
½ cup Parmesan Cheese, Shredded or Grated
1 cup croutons
Preheat oven to 400 degrees F. Turn a standard cupcake pan, upside down and cover the back side of it with foil.
Cut 6 pieces of bacon in half and layer 2 pieces in an "X" shape over each tin. Next take a whole piece of bacon and wrap around the tin, weaving under and over the other pieces. Make sure the two ends of the bacon overlap.
Bake for about 15-18 minutes, or until bacon is cooked through. Remove from oven and let rest for about 15 minutes, until sturdy and holds it's form.
Now let's prepare the salad. In a large, toss together lettuce, dressing, cheese and croutons.
Gently remove each bacon cup from the pan. Fill each bacon cup with salad mix.