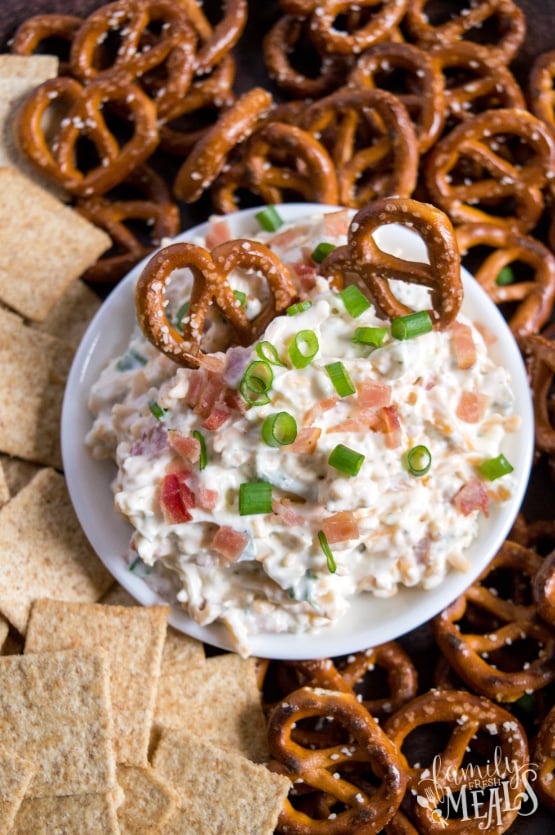 4 oz cream cheese
1 cups mayonnaise
½ cup sour cream
1 packet of dry ranch mix
1 and ½ cups cheddar cheese, shredded
2 green onions, chopped
½ cup cooked bacon, diced (plus extra for garnish)
In a medium mixing bowl, mix together cream cheese, mayo, sour cream and ranch mix with a hand or stand mixer. Beat until smooth and creamy.
Next, stir in cheese, onions and bacon.
Cover and chill for at least 2 hours. Serve with your favorite crackers or pretzels.