Tater Tot Dip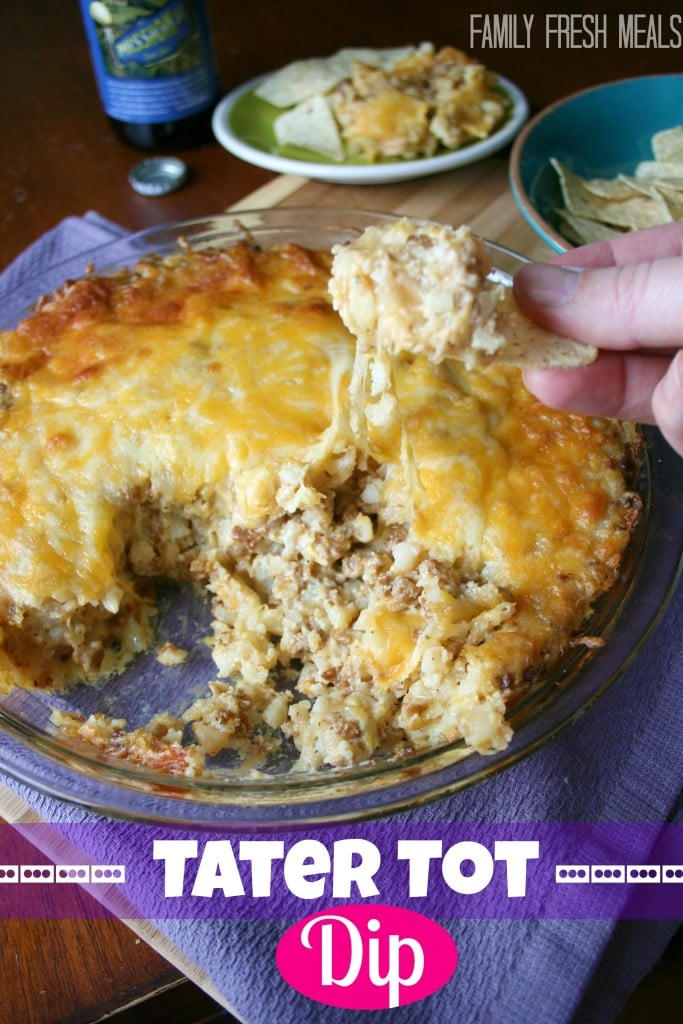 3 cups thawed tater tots
1 cup cooked ground beef (or vegetarian crumble)
2 tsp Mrs. Dash salt-free seasoning (or any all purpose seasoning)
2 cups colby-jack cheese, separated
16 oz sour cream
¼ tsp salt
Preheat your oven to 375 degrees. Roughly chop your thawed tater tots.
In a large bowl, mix together tater tots, beef (or veggie crumble) 1 cup of cheese, sour cream, Mrs. Dash, and salt.
Place into a 9in pie pan and smooth top with a spoon. Top with 1 cup of cheese.
Bake for 30 mins or until cheese is golden.