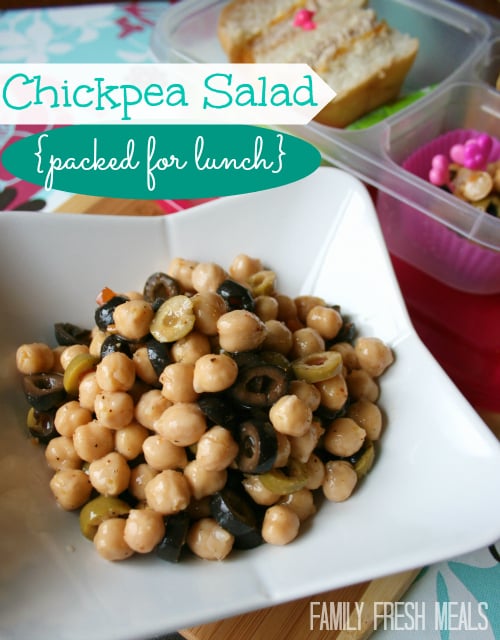 - 1 (15oz) can of chickpeas, drained and rinsed
- 1 (4 oz) can of sliced black olives (or ½ cup)
- ¼ cup of sliced green olives
- 2 TBS of Italian Dressing/vinaigrette
- ¼ tsp of salt-free Mrs. Dash (or any all salt-free all purpose seasoning)
Place all ingredients into a bowl, and mix until well combined. I think it is easiest to place all ingredients in to a Tupperware and shake. (as shown in the picture). Refrigerate until you are ready to serve.