Happy 2nd Birthday! Elmo Cake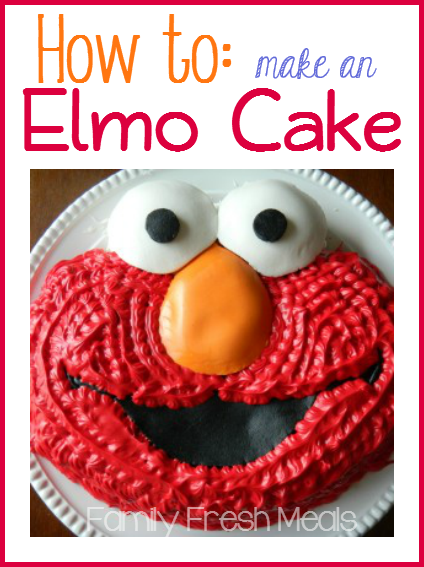 Your favorite cake mix
Elmo cake pan
prepared fondant
prepared frosting
Follow the direction on my box of cake, and threw it in the pan :) Make sure if you are doing a character cake to spray it with a non-stick spray.
When the cake comes out of the oven, let it cool for quite a bit. After it has cooled, slice off any part that has puffed up. This way, when you pop the cake out, it will lay on a flat surface, making it less likely to crack.
Now it is time to cut out your fondant. I have the recipe posted on the 4th Birthday Princess Cake post.
Make sure before you place your fondant, you put a thin layer of frosting down.
Once all your fondant is in place... it's time to frost!!!
I used a star tip and did large "sloppy stars" to give Elmo a furry look.
Recipe by
Family Fresh Meals
at https://www.familyfreshmeals.com/2011/04/happy-2nd-birthday-elmo-cake.html