Here's a delicious way to fool your family!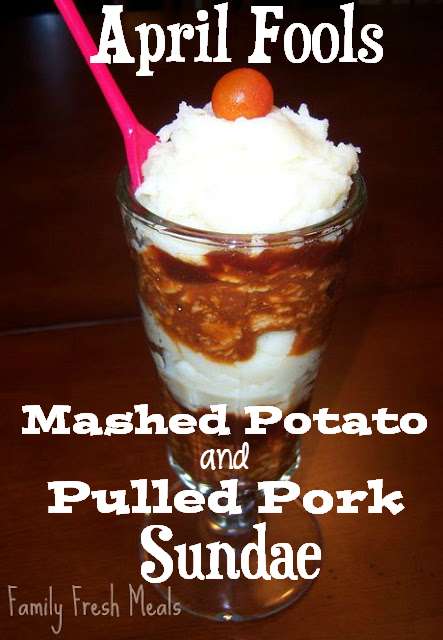 I made this April Fools: Meat & Potato Sundae a couple years ago and it was a HUGE April Fools hit

 Although this might look like a sweet ice cream sundae… it is actually meat and potatoes!
I found some vegetarian fake pulled pork at Trader Joe's,  so I made Darryl a fake meat sundae. 
How to make April Fools: Meat & Potato Sundae:
Layer pulled pork, bbq sauce and mashed potatoes and then top with a cherry tomato

Hope you enjoy! XO Corey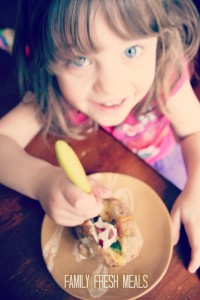 Do you love Family Fresh Meals? Never miss out on a FUN new meal or idea and SIGN UP to have my posts sent right to your inbox! It's EASY PEASY! Just CLICK HERE and enter your email!
XO
Corey, Darryl, Big D & Little D