A "handy" idea for your Halloween goodie bags.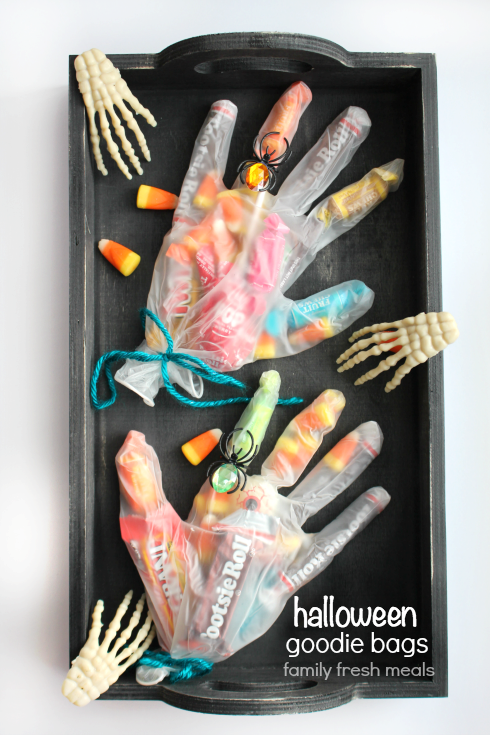 Let's face it. Kids love stuff that's gross. Bathroom humor? Hilarious. Goosebumps books? Best-sellers. Ghost stories involving severed limbs? Top-notch entertainment.
So of course, Halloween is every kid's favorite holiday. You get to overload on sugar AND decorate the house with decaying corpses. What could possibly be better?
This Halloween goodie bag idea combines the two best parts of the holiday: lots of candy, and gross, creepy stuff. They're…get ready…candy-filled severed hands. What kid wouldn't love that?
These Creepy Halloween Goodie Bags  make a great favor for a Halloween party, or a fun craft idea for home or school. They're really easy to make, too. All you need is a package of rubber gloves, some ribbon, and an assortment of your favorite Halloween goodies. Just stuff the gloves full of treats, then tie them shut at the wrists.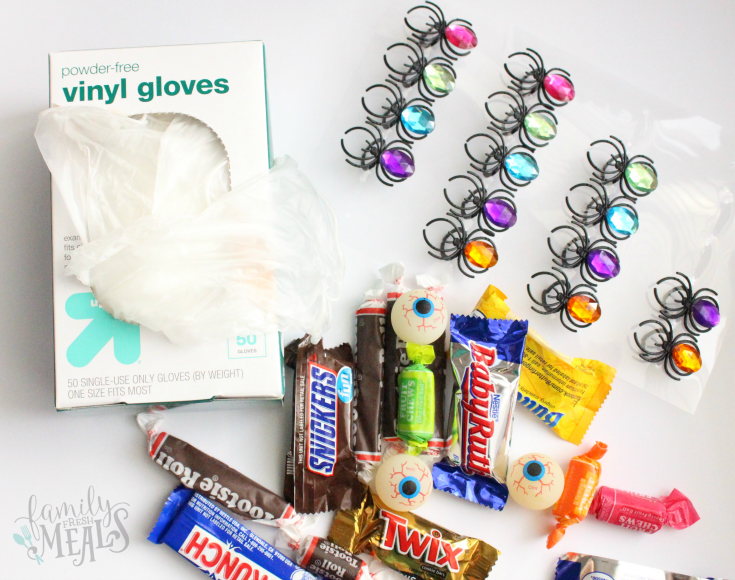 This works best with either small pieces of candy, like candy corn, or long, skinny pieces like Tootsie rolls that can tuck into the fingers of the glove.
And you can spice things up by throwing some other creepy stuff into the mix, like rubber eye balls and little spider rings on the fingers. Because when it comes to gross, if you can't beat 'em…join 'em.
(affiliate links)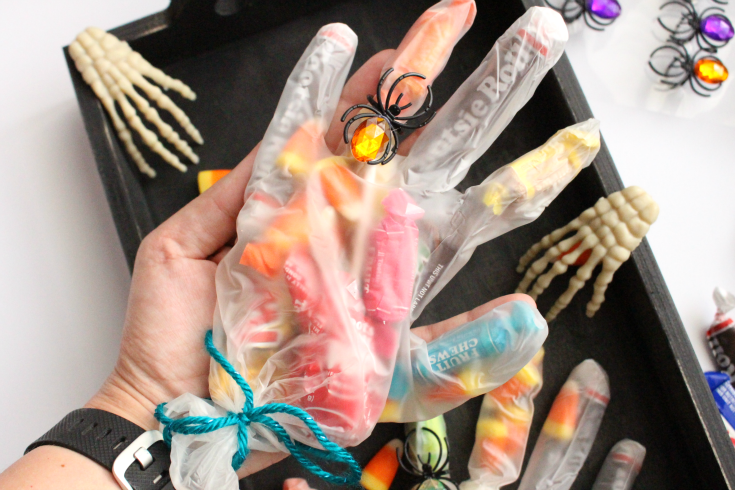 Need even more CREEPY COOL Halloween food ideas? I've got a ton HERE!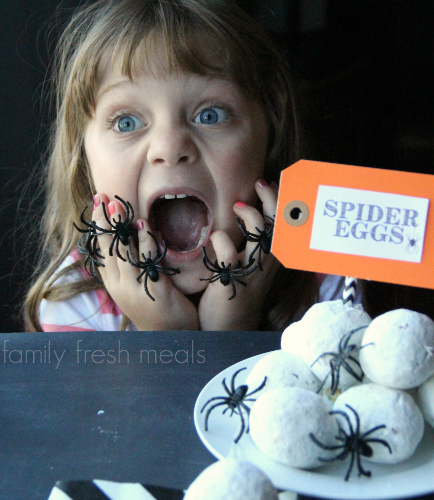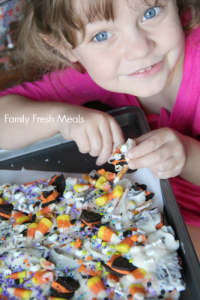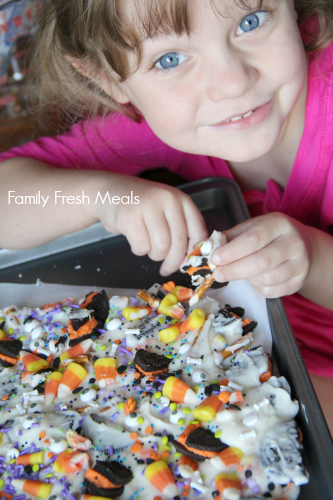 Do you love Family Fresh Meals? Never miss out on FUN new meals or easy lunchbox ideas for the family and SIGN UP to have my posts sent right to your inbox! It's EASY PEASY! Just CLICK HERE and enter your email!
XO
Corey, Darryl, Big D & Little D

Here is what I used to make this Creepy Halloween Goodie Bags! (container affiliate links)

Creepy Halloween Goodie Bags
Corey: Corey Valley
Serves: 10-15
Ingredients
rubber gloves
variety of candy and small halloween toys
ribbon
spider rings
Instructions
Fill rubber gloves with candy and Halloween toys and secure glove opening with ribbon.