This is a lifesaver!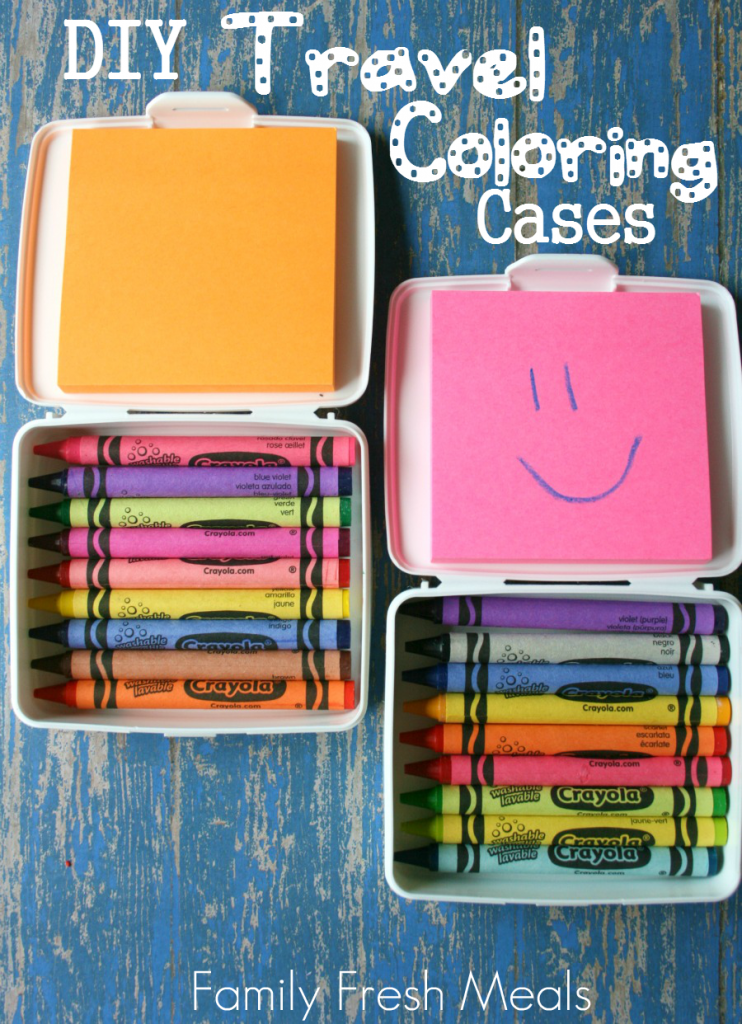 With summer time comes a lot of travel. Visiting family, friends, day trips….you name it, we do it.  These little DIY Travel Coloring Cases are a parent's best friend.  
My girls love to color. Give them a pack of post-it notes, and they are busy for hours. Combine the two, and you have a life saver!  And they couldn't be easier to make!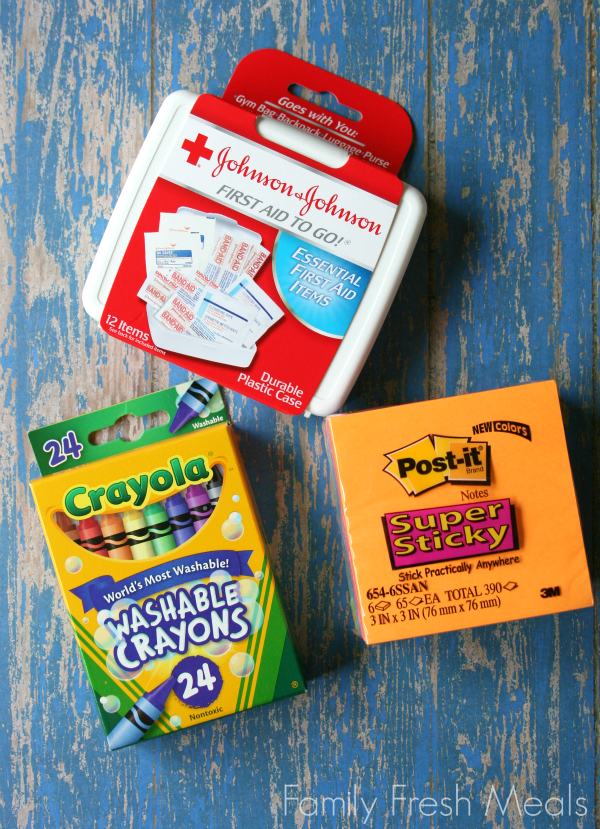 I found these first aid kits in in the dollar toiletry section at our Target.
 Crayons and Post-it notes fit perfectly in there.  BOOM! An instant DIY Travel Coloring Case.
If you don't have a Target nearby or they don't carry these, a travel soap container would work great too!
The girls absolutely loved them!

 Do you love Family Fresh Meals? Never miss out on a FUN new meal or idea and SIGN UP to have my posts sent right to your inbox! It's EASY PEASY! Just CLICK HERE and enter your email!
XO
Corey, Darryl, Big D & Little D
Here is what I used for this cute craft
Have you entered to win the LG EasyClean Double Oven Range giveaway on Family Fresh Meals? What are you waiting for?