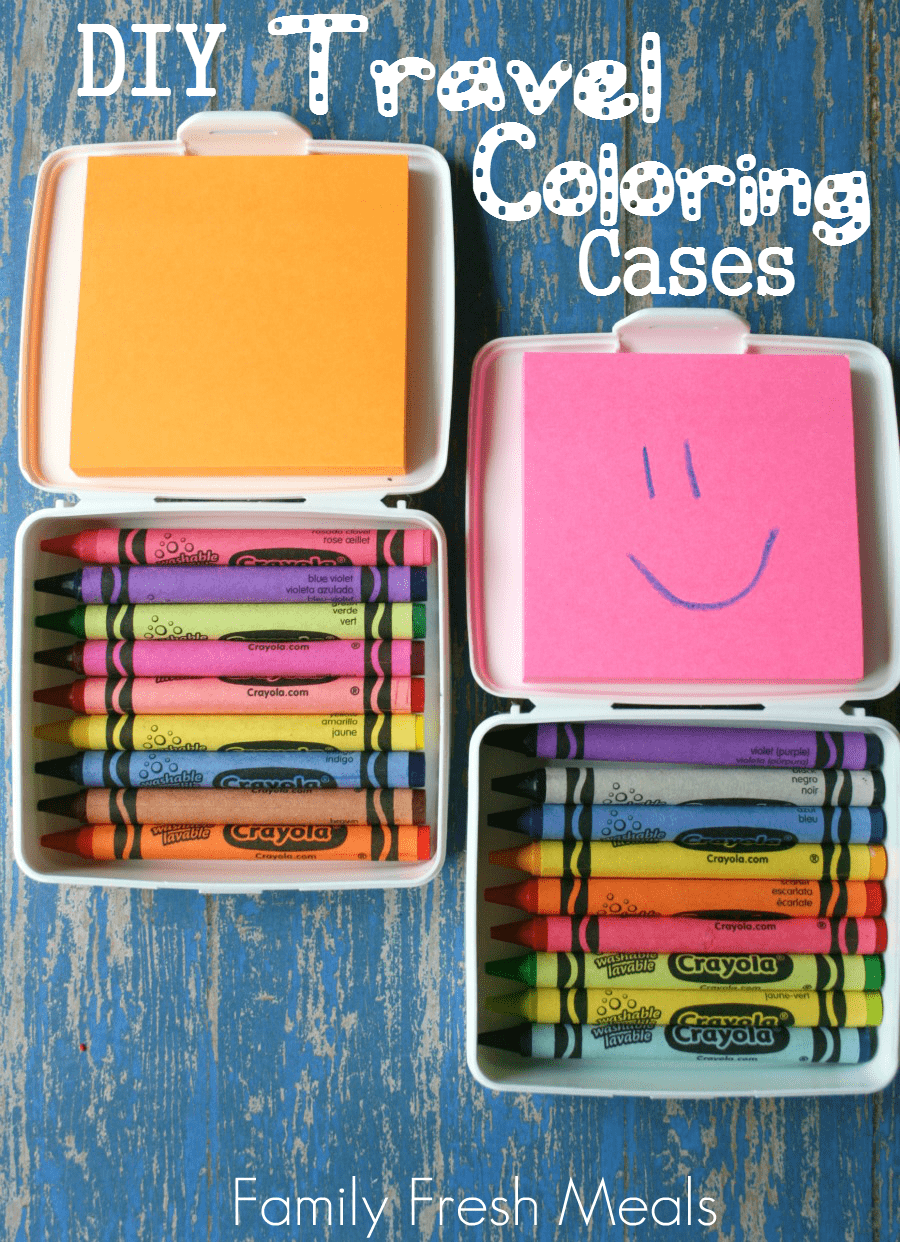 This is a lifesaver!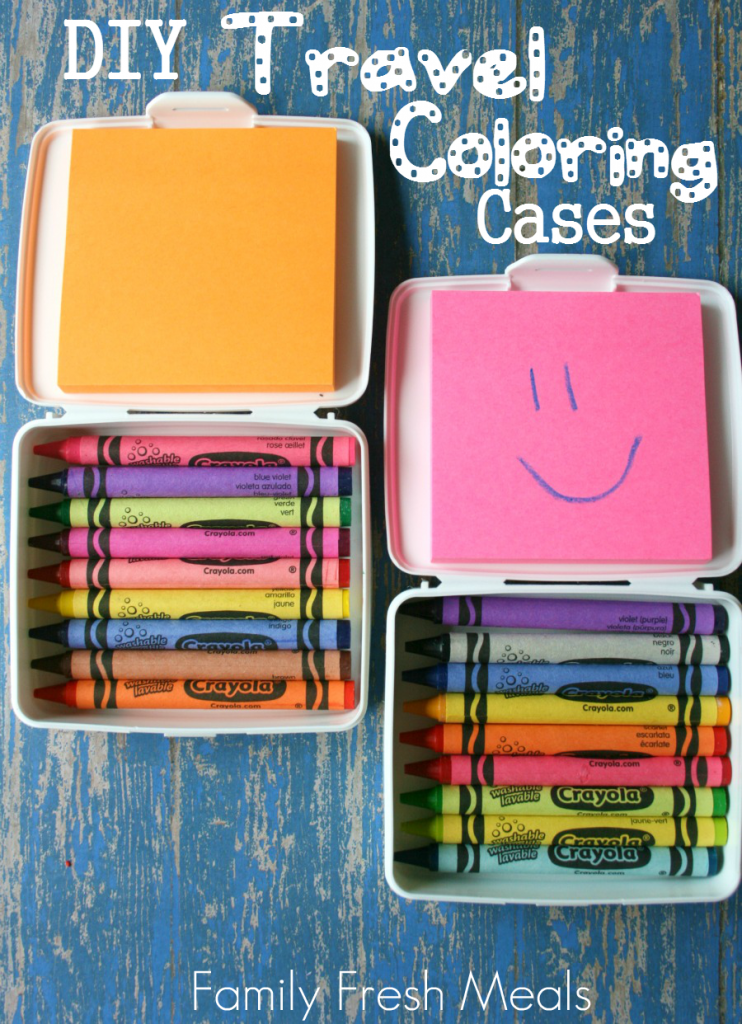 With summer time comes a lot of travel. Visiting family, friends, day trips….you name it, we do it. These little DIY Travel Coloring Cases are a parent's best friend. My girls love to color. Give them a pack of post-it notes, and they are busy for hours. Combine the two, and you have a life saver! And they couldn't be easier to make!
(As an Amazon Associate I earn from qualifying purchases.)
---
Here is what you need to make your DIY Travel Coloring Case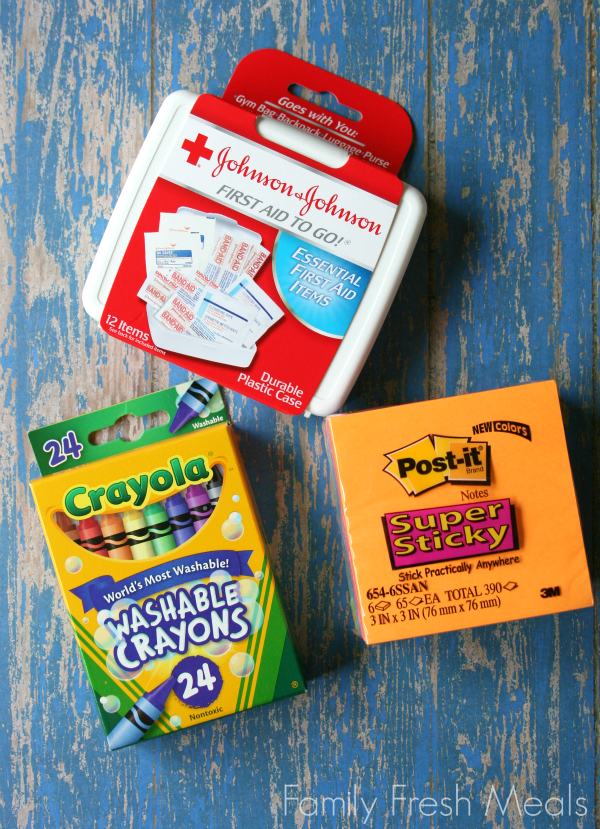 I found these first aid kits in in the dollar toiletry section at our Target. Crayons and Post-it notes fit perfectly in there. BOOM! An instant DIY Travel Coloring Case. If you can't find the first aid kits at your local Target, they also sell them on Amazon here: First Aid Kit Travel soap container would work great too! The girls absolutely loved them!

Post updated August 2020