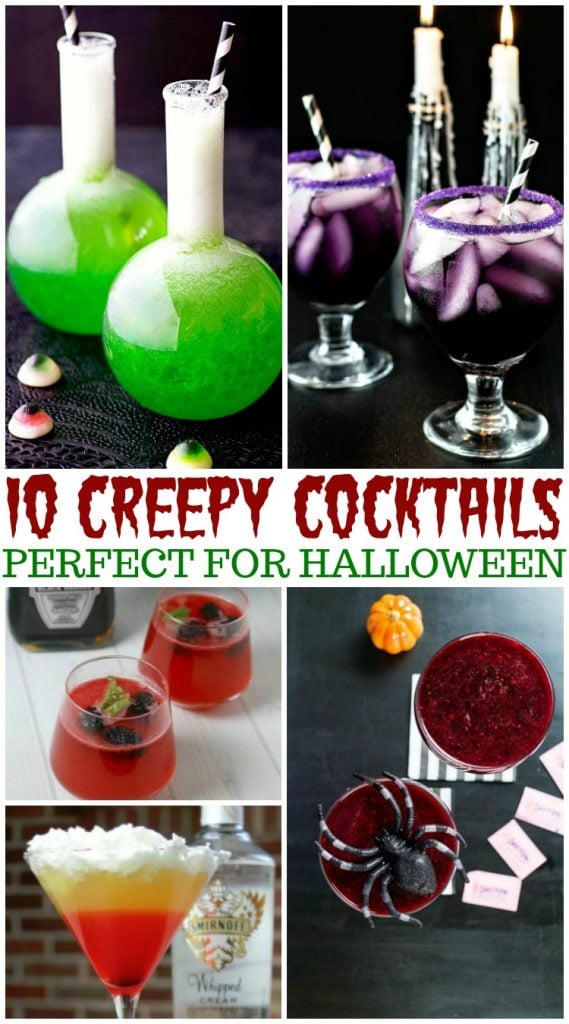 Are you having a Halloween gathering? Here are some Fun Halloween Cocktails you should add to your creepy cool line-up!
Fun Halloween Cocktails
1. The Mad Scientist Halloween Cocktail will be a hit at your party with the smoking effect from the dry ice.
2. The Purple People Eater  is as tasty as it is creepy, which makes it the perfect drink for Halloween.
3. These skull glasses give this Spooky Skulls Halloween Cocktail a little bit of extra scare.
4. The Green Goblin Halloween Cocktail is a must try for Whiskey lovers.
5. The Bloody Halloween Cocktail is quick & easy to make with only 2 ingredients.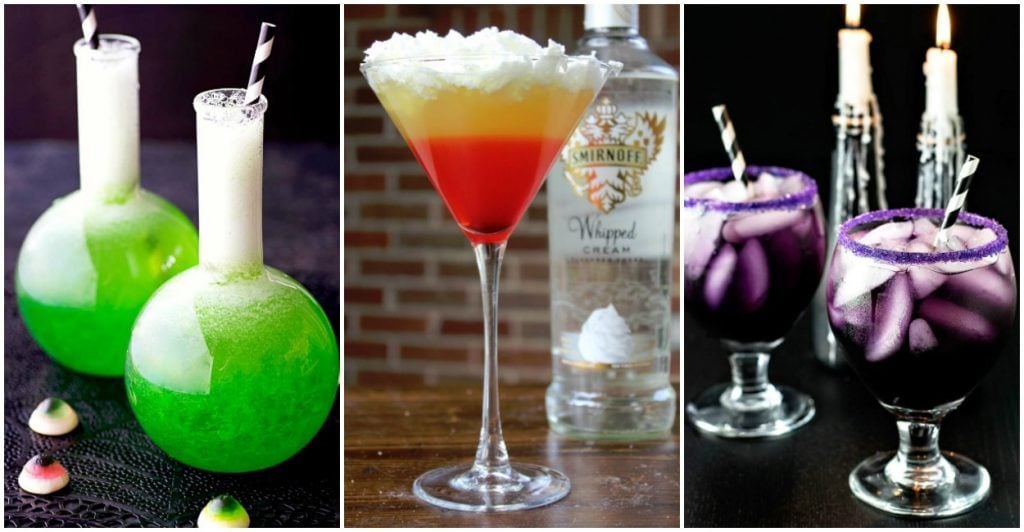 6. Fresh blackberries and basil give this Sparkling Black Widow Cocktail and extra bite.
7. This Halloween Martini has a spooky twist.
8. The Candy Corn Cocktail looks as good as it tastes.
9. When your guests shudder in fear you can tell them its just your Bloody Halloween Wine.
10. Witches Brew is the absolute perfect drink to serve at any creepy party.
Need some fun Halloween Food Ideas? Check these out!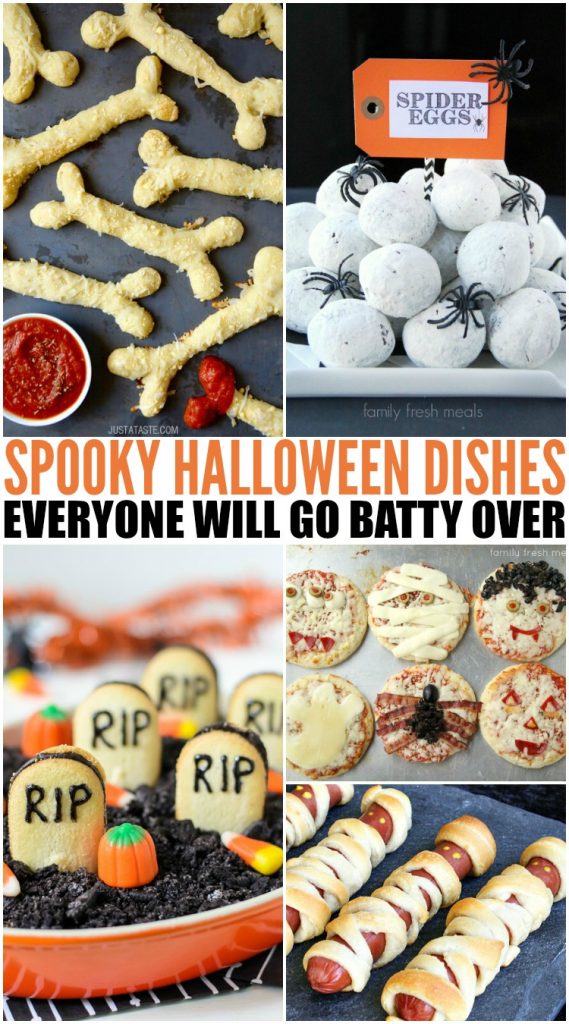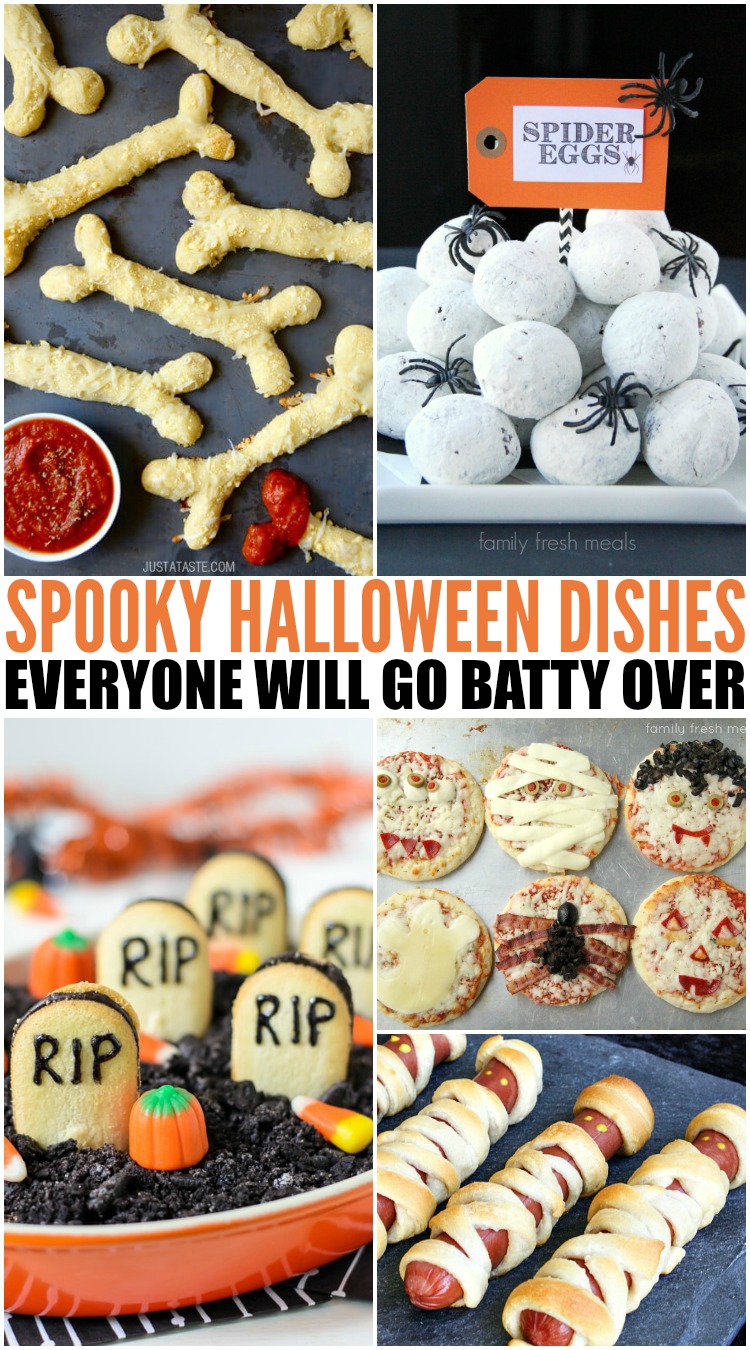 Do you love Family Fresh Meals? Never miss out on  FUN new meals or Easy Lunchbox Ideas for the Family and SIGN UP to have my posts sent right to your inbox! It's EASY PEASY! Just CLICK HERE and enter your email!
XO
Corey, Darryl, Big D & Little D