A simple chicken dish with south-of-the-border flair.
Creamy Fiesta Chicken Bake
Boneless chicken breasts have got to be one of the most useful things you can possibly have in your fridge or freezer. They're lean and healthy, quick-cooking, and amazingly versatile. You can use them in a chicken noodle soup, serve them with a honey garlic sauce, or make an easy shredded chicken that works in anything from barbecue to tacos. Any flavor you want, this ingredient will play right along.
This new Creamy Fiesta Chicken Bake is a great example. You start with your basic chicken breasts, then smother them in a rich sauce made from cream cheese, sour cream, green chiles, corn kernels, and garlic, and top it all with cheddar Jack cheese. It comes out of the oven juicy, tender, and spicy, with melted cheese oozing over the top – definitely not your plain old baked chicken.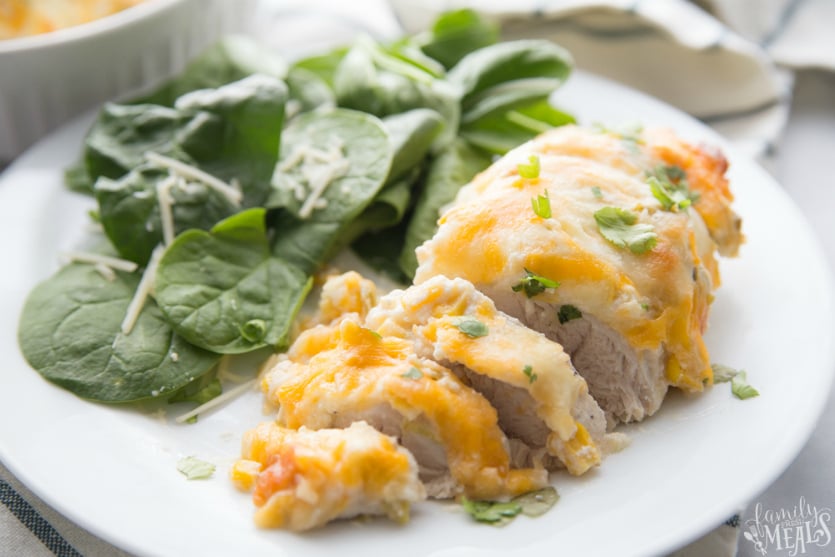 By the way, in case you're confused, I should explain that this isn't the same as the Crockpot dish some people call Fiesta Chicken, which has tomatoes, corn, black beans, and Mexican seasonings. Maybe I'll make my own version of that recipe someday – but in the meantime, if you need a super easy chicken dish bursting with Southwestern flavor, you can't go wrong with this one.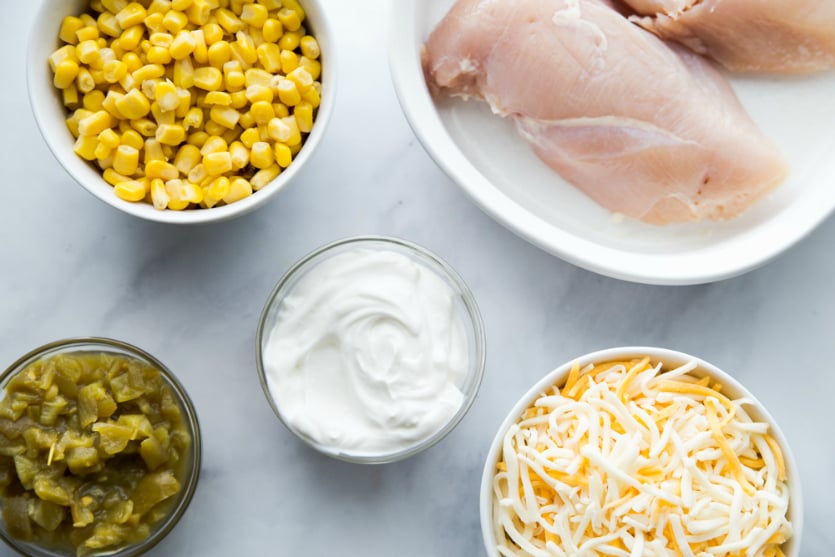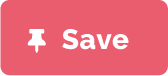 Creamy Fiesta Chicken Bake
Ingredients:
4 boneless skinless chicken breasts
salt and pepper
1 can corn, drained
1 (4oz) can chopped green chiles
8 oz cream cheese, softened
8 oz Cheddar Jack cheese
1/2 cup sour cream
1 clove garlic, minced
Cilantro for garnish
Directions:
 Preheat oven to 375˚F.
Mix the cream cheese, corn, green chiles, sour cream, garlic and 1 cup of cheese together until combined.
In a 2 qt baking dish (I used a 11 in X 7) lay the chicken breasts next to each other. Season chicken with salt and pepper.
Spread the cream cheese mixture over the top of the chicken and sprinkle with the remaining cup cheese evenly over the top.
Bake for 35-45 minutes or until chicken is cooked through.
 Garnish with cilantro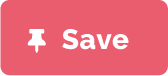 Looking for more free recipes? Subscribe to my newsletter and follow along on Facebook, Twitter, Pinterest and Instagram for all of the latest updates.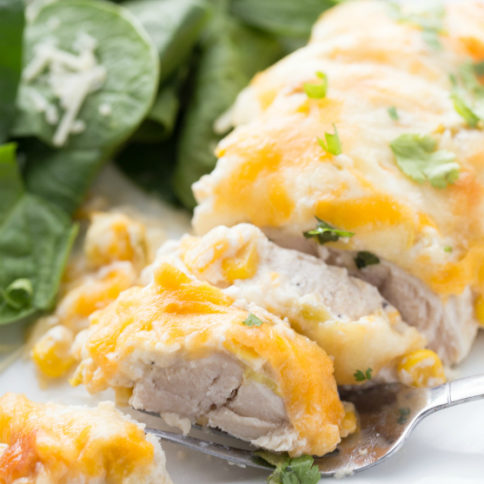 Creamy Fiesta Chicken Bake
My Creamy Fiesta Chicken Bake recipe is a super easy chicken dish bursting with Southwestern flavor, you can't go wrong with this one.
Prep Time: 15 minutes
Cook Time: 45 minutes
Total Time: 1 hour
Serves:4
Hover over "serves" value to reveal recipe scaler
Ingredients
4 boneless skinless chicken breasts
salt and pepper
1 can corn drained
1 4oz can chopped green chiles
8 oz cream cheese softened
8 oz Cheddar Jack cheese
1/2 cup sour cream
1 clove garlic minced
Cilantro for garnish
Instructions
Preheat oven to 375˚F.

Mix the cream cheese, corn, green chiles, sour cream, garlic and 1 cup of cheese together until combined.

In a 2 qt baking dish (I used a 11 in X 7) lay the chicken breasts next to each other. Season chicken with salt and pepper.

Spread the cream cheese mixture over the top of the chicken and sprinkle with the remaining cup cheese evenly over the top.

Bake for 35-45 minutes or until chicken is cooked through (165˚F internal temp)

Garnish with cilantro
Video
Nutrition Information:
Calories: 598kcalCarbohydrates: 20g (7%)Protein: 67g (134%)Fat: 42g (65%)Saturated Fat: 21g (105%)Cholesterol: 262mg (87%)Sodium: 1095mg (46%)Potassium: 1168mg (33%)Sugar: 2gVitamin A: 26.9%Vitamin C: 17.7%Calcium: 40.4%Iron: 10.6%