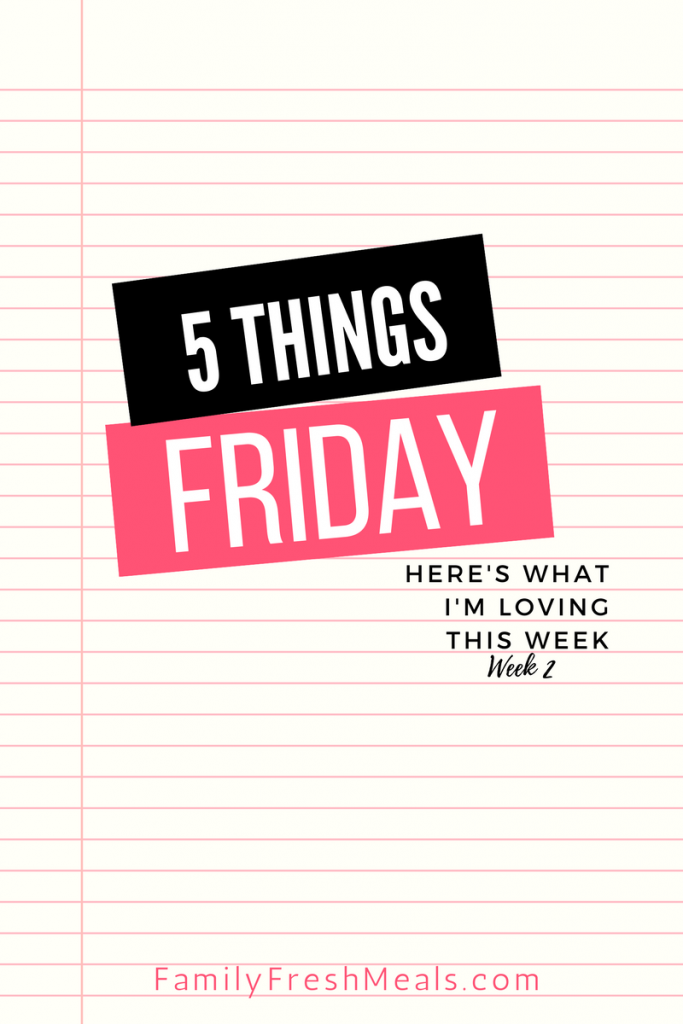 Howdy Family Fresh Meals family and friends!
Welcome back to another week of Five Things Friday! Each week I'll be sharing some of the coolest things I have found, bought or I'm dying to try! Let the fun begin with Five Things Friday Week 2!
(Post contains affiliate links. We are a participant in the Amazon Services LLC Associates Program, an affiliate advertising program designed to provide a means for us to earn fees by linking to Amazon.com and affiliated sites.)
Five Things Friday Week 2
Simply click on the images or links to grab your own!
1. Ok. We love ALL things Pusheen over here. If you follow me on Instagram ( and if you don't…please do 🙂 hehe) you might remember when I made a Pusheen cake for one of my daughters! But seriously, how perfect is this cutie for Easter!
2. I am a sucker for piggy banks. And how fun is this one! Once it's full, crack it open and go on a fun date night!
3. I mean, who doesn't love food shaped like Mickey Mouse? haha. We have this waffle maker and it has worked great every time! Clean up is easy, and the Mickey's turn out perfect each batch.
4. Do you have a sweet AND a spicy tooth? Then this trio is perfect for you. I highly recommend the Spicy Maple Syrup. Hey…. you can use it on your Mickey Mouse Waffles!
5. I'm sure you have all read about how bad bagged microwave popcorn is for you. Well this little gadget makes popping popcorn in your microwave EASY and healthy. Simply fill it with kernels and place it in your microwave.
---
Do you love Family Fresh Meals? Never miss out on FUN new meals or Easy Lunchbox Ideas for the Family and SIGN UP to have my posts sent right to your inbox! It's EASY PEASY! Just CLICK HERE and enter your email!
XO
Corey, Darryl, Big D & Little D