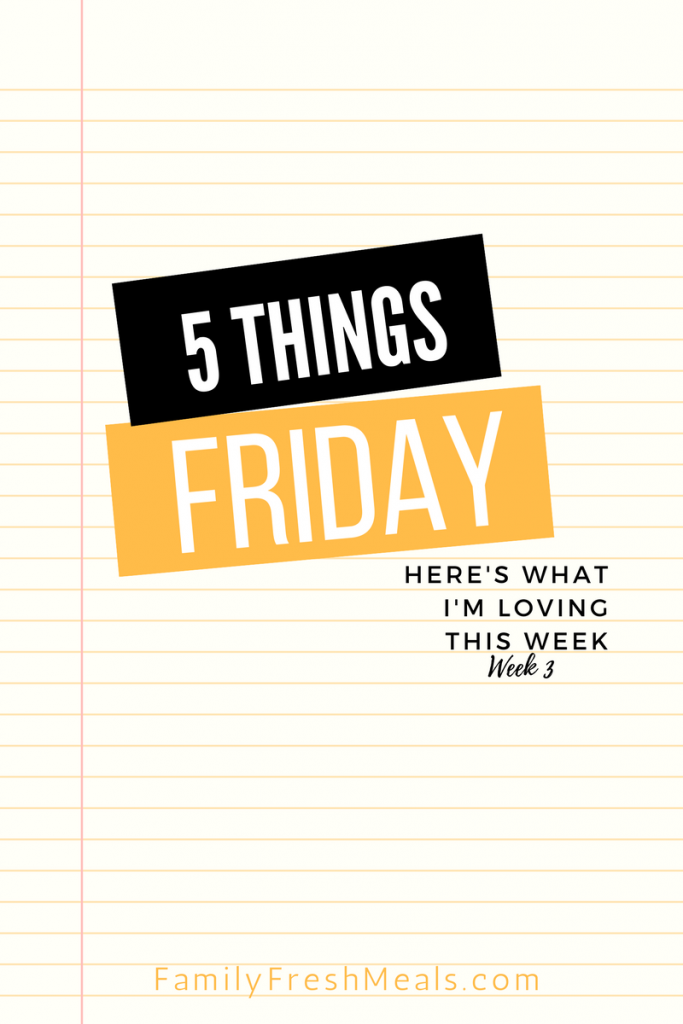 Howdy Family Fresh Meals family and friends!
Welcome back to another week of Five Things Friday! Each week I'll be sharing some of the coolest things I have found, bought or I'm dying to try! Let the fun begin with Five Things Friday Week 3!
(Post contains affiliate links. We are a participant in the Amazon Services LLC Associates Program, an affiliate advertising program designed to provide a means for us to earn fees by linking to Amazon.com and affiliated sites.)
Five Things Friday Week 3
Simply click on the images or links to grab your own!
1.
Are anyone else's kids obsessed with slim lately? What's up with that?! haha

2. We got our girls these mini instax camera's for Valentine's day. It's basically a throw back to our old polaroid cameras. Works great and I am LOVING all the pictures the girls are taking with it.

3. The nice folks over at Quick & Carry sent me a sample of their Crock Pot Carrying case a couple weeks ago. How cool is this thing! I am always bringing my slow cooker to family and friend's homes for BBQs or during the holidays. My biggest slow cooker fit's in it perfectly, AND they also make a carrier for your Instant Pot! SAY WHAT?!

4. I have always been skeptical of the Beast tumblers. But folks… they are the real deal. I just ordered a second one of these bad boys. Have you tried one yet?

5. Last but not last… zombie slippers. Yes, I LOVE all things zombie. Ya'll….. if you follow my Instagram ( and if you don't PLEASE DO!! click here) you might have caught on to that. One of my daughters got them for me a couple holiday's ago, and they are still my favorites.

---
Do you love Family Fresh Meals? Never miss out on FUN new meals or Easy Lunchbox Ideas for the Family and SIGN UP to have my posts sent right to your inbox! It's EASY PEASY! Just CLICK HERE and enter your email!
XO
Corey, Darryl, Big D & Little D