Save a ton of time packing lunches at the same time!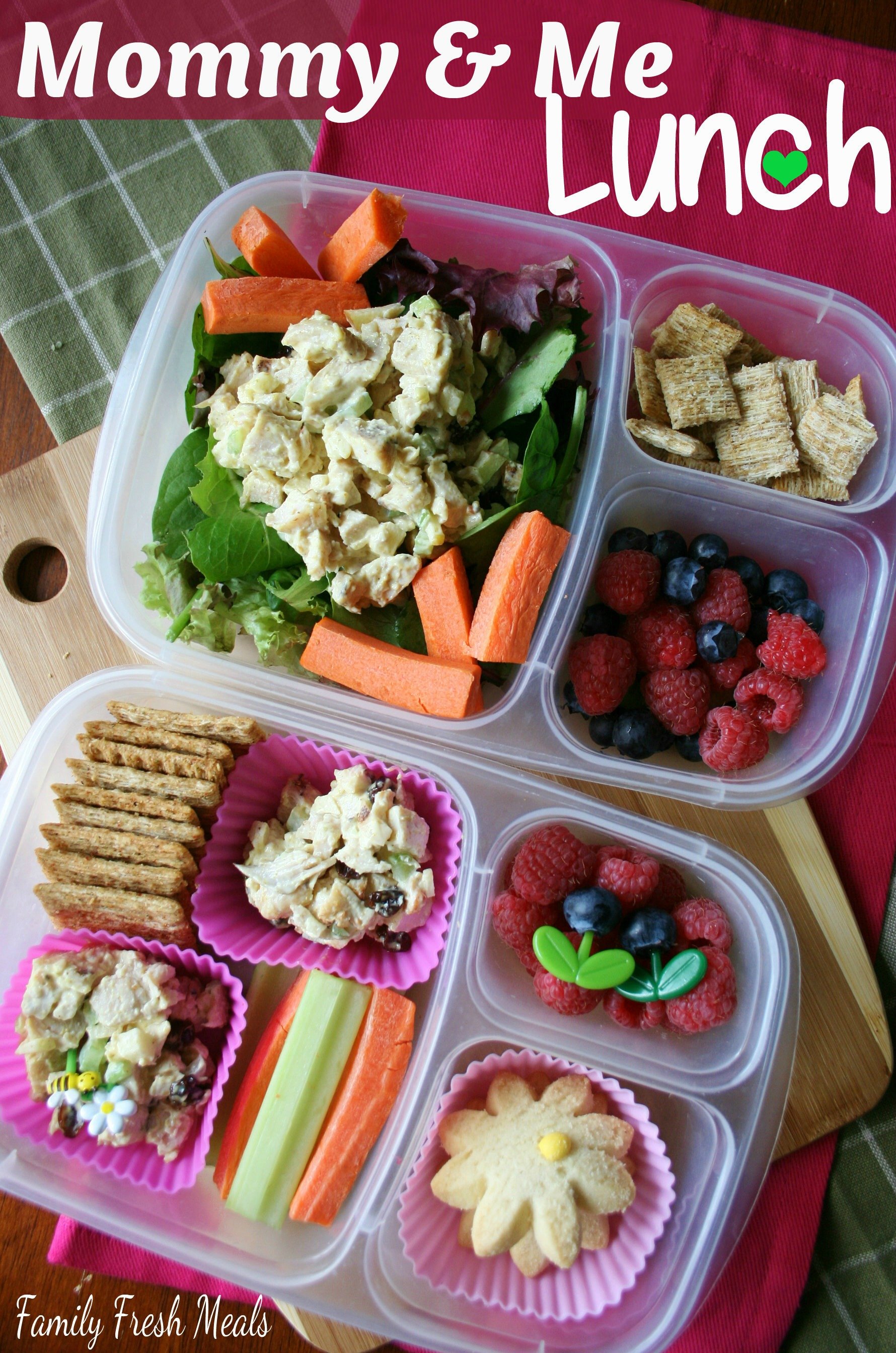 A while back I did a Curried Chicken Salad recipe for SheKnows.com. The girls liked it sooooo much, I decided to add it to our lunch menu again this week for a Mommy & Me Lunch!  Are you worried about the kiddos not liking chicken salad? Don't be! The sweet raisins and crunch of the apple will appeal to even the pickiest eaters!
For my lunch, I place the Curried Chicken Salad over a bed of mixed greens, with  a side of fresh fruit and mini whole wheat crackers.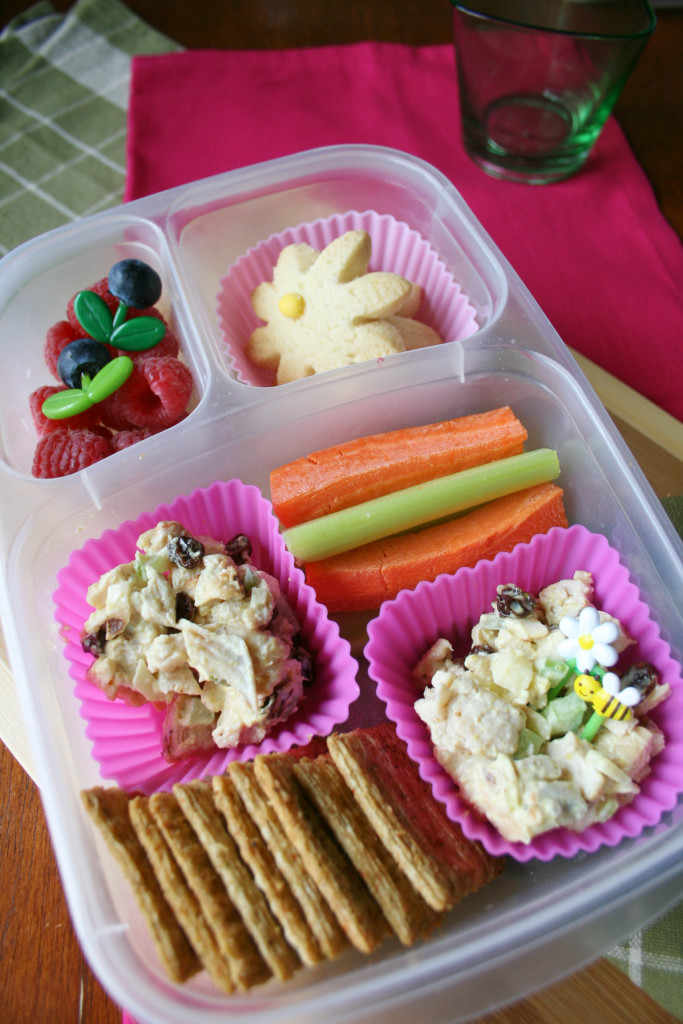 For the girls' lunch, I paired the Curried Chicken Salad with whole wheat crackers, carrots and celery, fresh fruit and some cookies.
For more great ideas on how to use this great recipe, visit my article at SheKnows Chef Mom!
Recipe from She Knows Chef Mom, ME!
Curried Chicken Salad for Lunch
Ingredients
½ cup low-fat mayonnaise
2 cups diced chicken (you can find pre-cooked chicken strips at most grocery stores)
1 teaspoon curry powder
½ cup chopped apple
¼ cup diced celery
3 tablespoons raisins
⅛ teaspoon salt
⅛ teaspoon pepper
Instructions
First combine curry powder and mayonnaise, mix well.
Combine all ingredients in a large bowl.
Cover and chill in refrigerator for at least 30 minutes.
Serve on a sandwich, with crackers or your favorite veggies!
Here is what I used to make these Quick and Easy Lunches! XO Corey