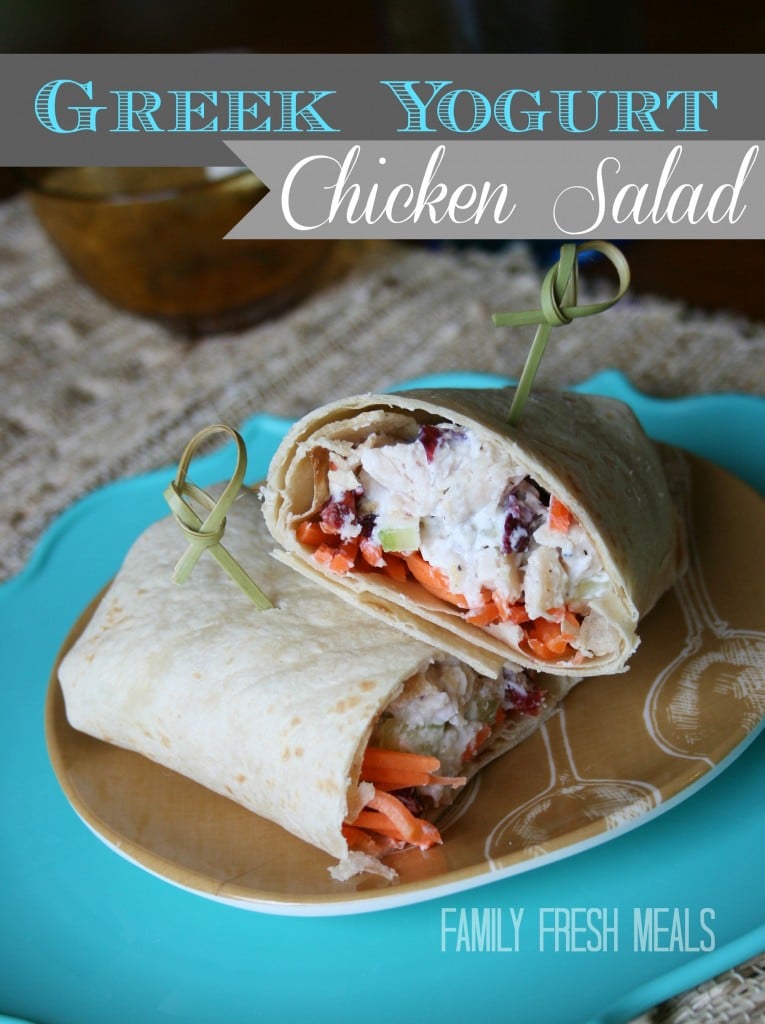 A couple  weeks ago, Michelle from 4 Men 1 Lady contacted me to do a healthy recipe for her amazing site. I was THRILLED! I love chicken salad, and it is one of those recipes that is easy to "lighten" up.
Are you a vegetarian? You don't have to miss out. I also made a batch for Darryl and substituted in his vegetarian chicken strips. They worked fantastic!
This Greek Yogurt Chicken Salad recipe is SO easy to whip up in no time and can be served in so many ways.
Did I mention each serving is only 99 calories!
Do you love Family Fresh Meals? Never miss out on a FUN new meal or idea and SIGN UP to have my posts sent right to your inbox! It's EASY PEASY! Just CLICK HERE and enter your email!
XO
Corey, Darryl, Big D & Little D
Greek Yogurt Chicken Salad Recipe
Corey: Corey Valley
Serves: 4
Ingredients
2 cups chopped, cooked chicken
¼ cup diced celery
¼ cup dried raisins
¼ cup plain Greek Yogurt (I use fat-free)
1 TBSP Mayo (I love the kind made with olive oil)
¼ tsp salt
¼ tsp pepper
Optional stuffing ideas: carrots, lettuce, sprouts
Instructions
Mix all ingredients in a large bowl.
Chill for at least 30 minutes to let all those flavors combine.
Can be served in a wrap, sandwich, on a salad or with crackers.
When I use fat free yogurt and the olive oil mayo, a serving of this delicious Greek Chicken Salad rings in at only 99 calories!