Peppermint + chocolate = holiday magic.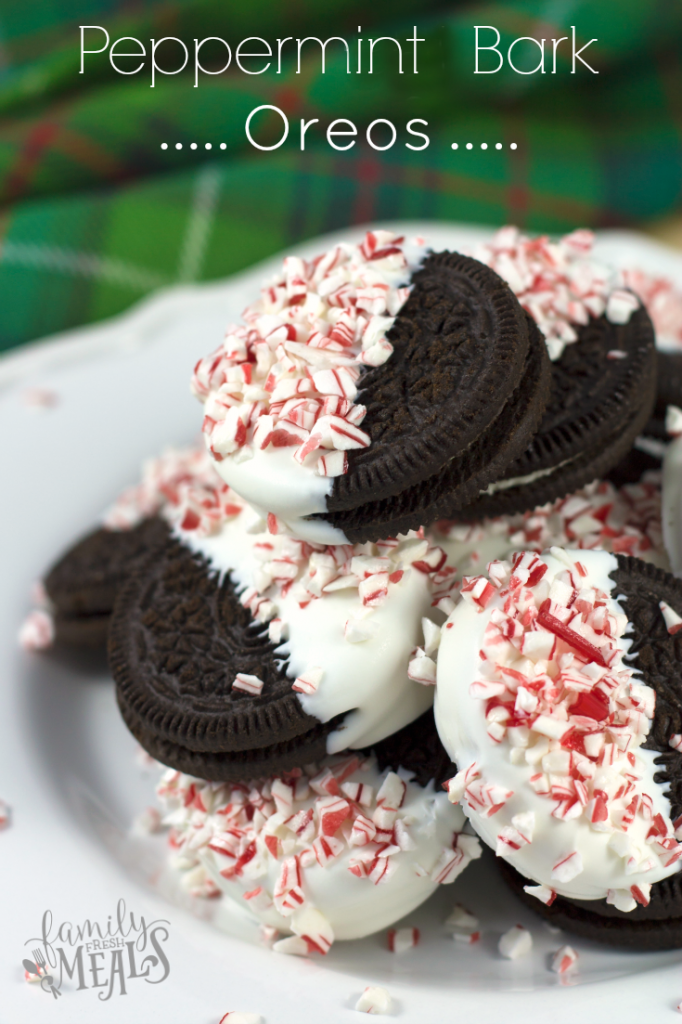 I'm a real sucker for Oreo desserts. They're super easy to make, because when you start with Oreos, half the work is already done for you. And they're pretty much guaranteed to be good, because with that crunchy-creamy chocolate goodness to build on, how can you go wrong?
This particular recipe, Peppermint Bark Oreos, has that same magical combination of chocolate and mint as my Andes Mint Brownie Bites. It's based on that classic holiday treat, peppermint bark, which is basically layers of dark chocolate, white chocolate, and crushed peppermint.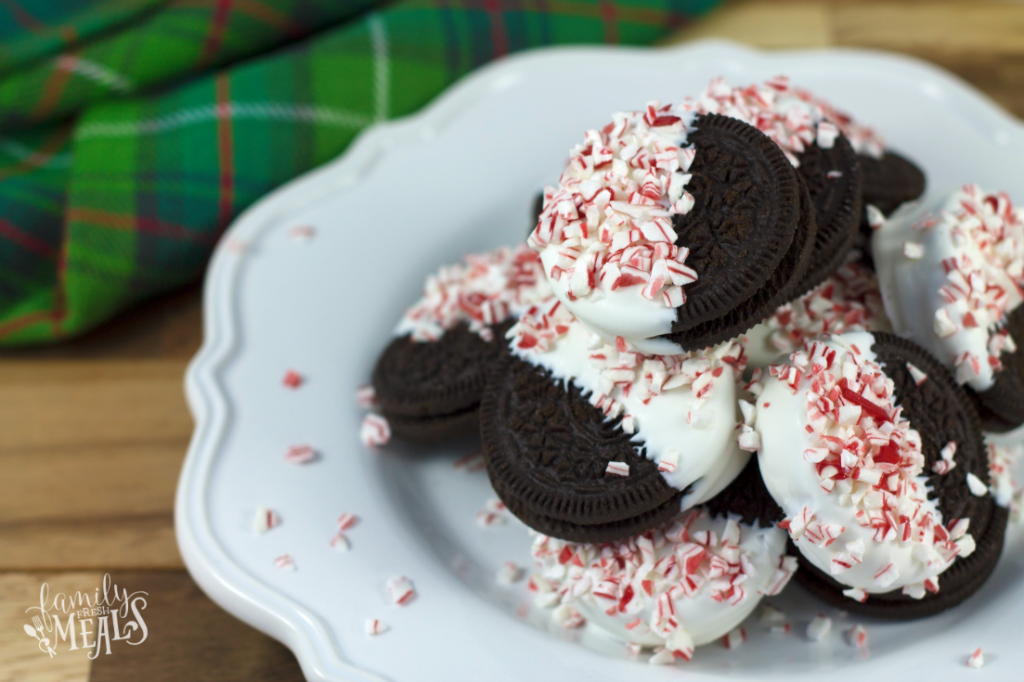 This is super yummy, but it's a bit of a hassle to make. You have to melt the dark chocolate, spready it out, and let it cool…and then melt the white chocolate, spread it on top, and sprinkle on the peppermint before it sets…and then you have to let it cool again before you can eat it. Who wants to wait that long?
This version takes out a lot of the work – and a lot of the waiting. You let the Oreo supply the chocolate base, so all you have to do is dip it in the melted white chocolate and sprinkle on the peppermint. No spreading, no making room in the fridge for a cookie sheet, no hassle. The only hard part is waiting for the chocolate to set before you gobble them up.
These make a great dessert for a holiday party…and since they're so easy to do, you can always whip up a second batch to enjoy at home.
Peppermint Bark Oreos
Ingredients:
1 package Oreo cookies
1 bag white candy melts
1 bag crushed peppermint candy (or crush your own)
wax paper
Directions:
1. Melt the candy melts as directed on the bag in the microwave
2. Dip the Oreo cookies into the melted chocolate and place it on the wax paper
3. Sprinkle the crushed peppermint candy onto the cookie. Repeat with the rest of the cookies Allow the cookies to harden completely (about 30 minutes)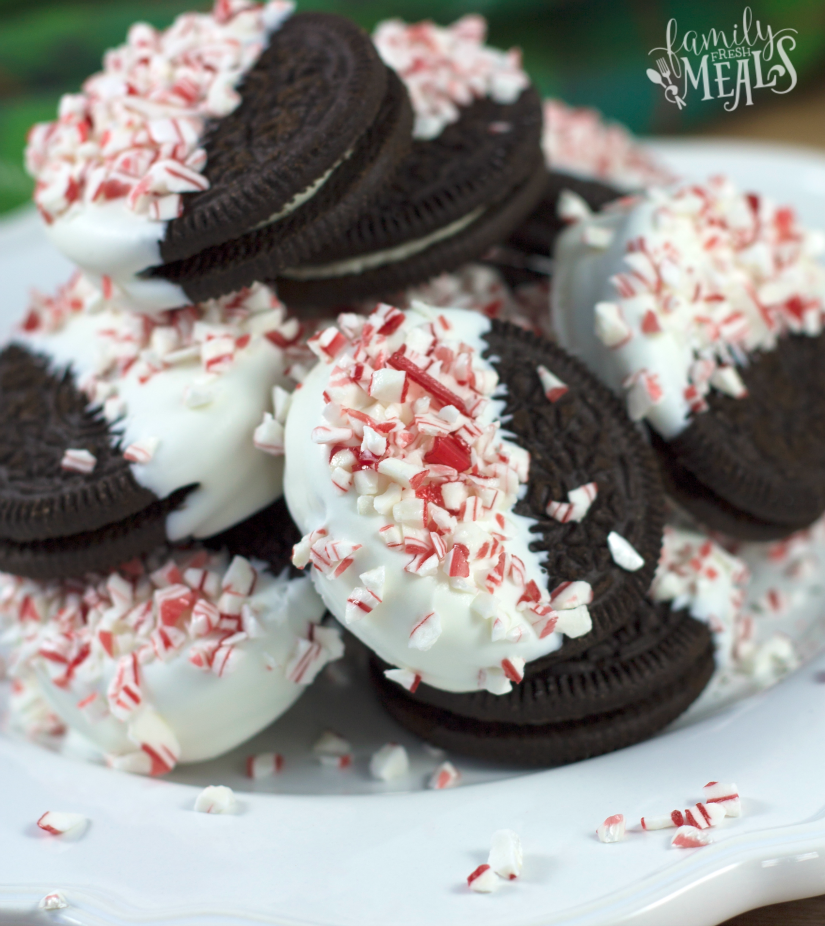 Do you love this Oreo Dessert Recipes Rounds up? Never miss out on FUN new meals or easy lunchbox ideas for the family and SIGN UP to have my posts sent right to your inbox! It's EASY PEASY! Just CLICK HERE and enter your email!
XO
Corey, Darryl, Big D & Little D

Pepperment Bark Oreos
Corey: Corey Valley
Serves: 30
Ingredients
1 package Oreo cookies
1 bag white candy melts
1 bag crushed peppermint candy (or crush your own)
wax paper
Instructions
Melt the candy melts as directed on the bag in the microwave
Dip the Oreo cookies into the melted chocolate and place it on the wax paper
Sprinkle the crushed peppermint candy onto the cookie
Repeat with the rest of the cookies
Allow the cookies to harden completely (about 30 minutes)