A taste of the Caribbean without having to leave your kitchen!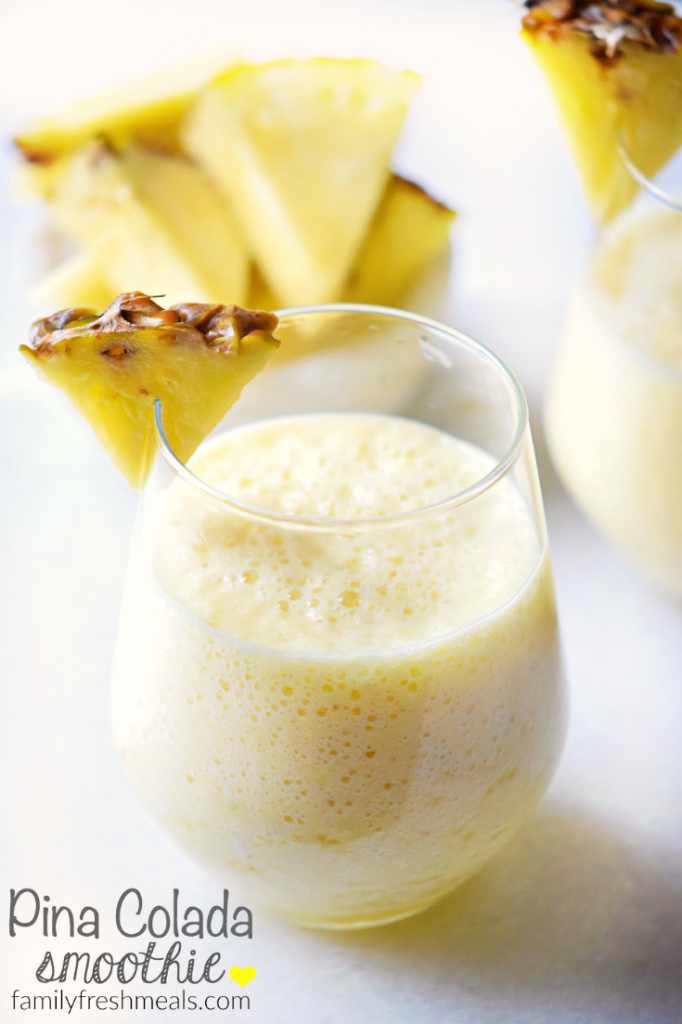 If there's one thing that I love about the warmer months is to enjoy all the tropical fruits that are readily available. Think mangoes, pineapples, bananas, and coconuts. It's like a travel through the Caribbean without having to get out of your kitchen. So when I discovered this Pina Colada Smoothie I knew I was into something awesome.
This Pina Colada Smoothie tastes just like the cocktail, sans the alcohol factor and it's packed with good for your ingredients meaning it's just perfect for a quick breakfast or for a decadent snack.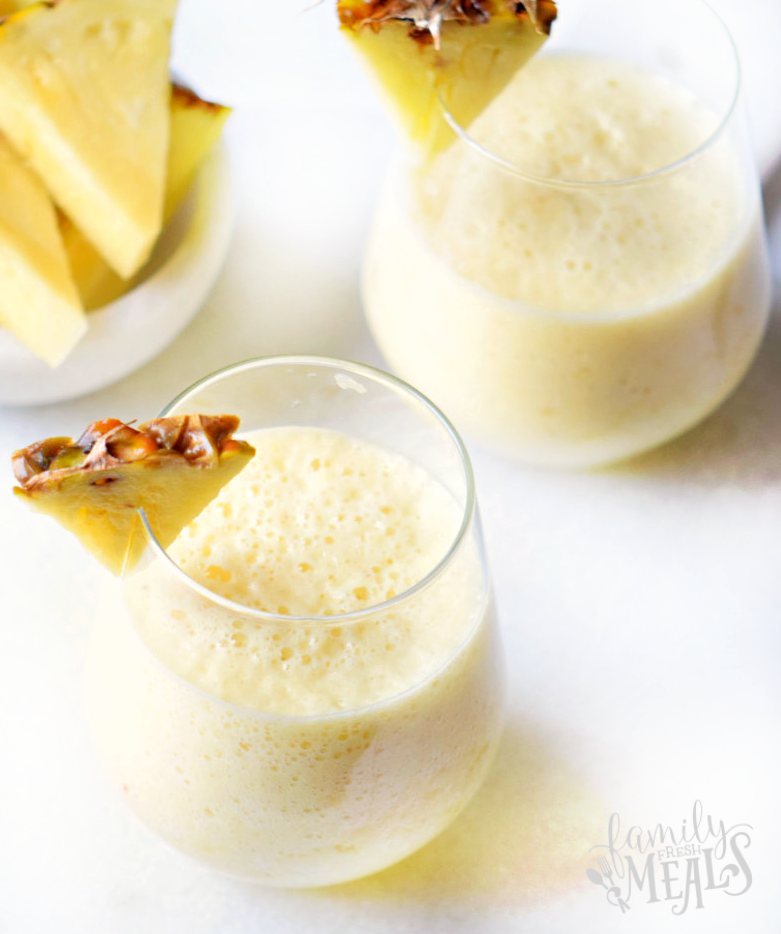 The secret to making this the creamiest tropical pina colada? Freezing the pineapple chunks before making the smoothie. I like to keep chunks of fruit in my freezer (bananas and pineapples are my favorites!) because when you use frozen fruit for your smoothies there's no need to use ice, so you don't end up watering it down, actually just the opposite! Your smoothie ends up being super creamy and almost like an ice cream.
Another great thing about this smoothie is that it's vegan, the coconut milk really amps up the tropical flavor while being a lactose-free alternative to traditional milk. You can also add a couple of tablespoons of coconut cream if you want to make your smoothie richer. Once it's done decorate it with a pineapple wedge to amp up the Caribbean vibes!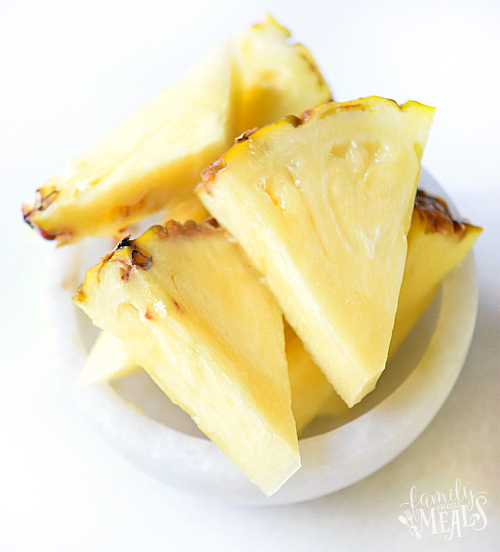 Note: If you do not have frozen fruit to use for the smoothies, fresh fruit will work just fine. If using fresh fruit, make sure to add a handful of ice to the other ingredients before blending. The frozen fruit just adds that cold element to make an ice cold drink.
Pina Colada Smoothie
(Printable recipe at bottom of post)
INGREDIENTS (Makes 2 smoothies)
2 cup frozen pineapple chunks (see note above about fresh)
1 cup coconut milk
1/4 cup sweetened coconut flakes
1/4 cup oats
DIRECTIONS
1. Place all ingredients in a blender and blend until smooth.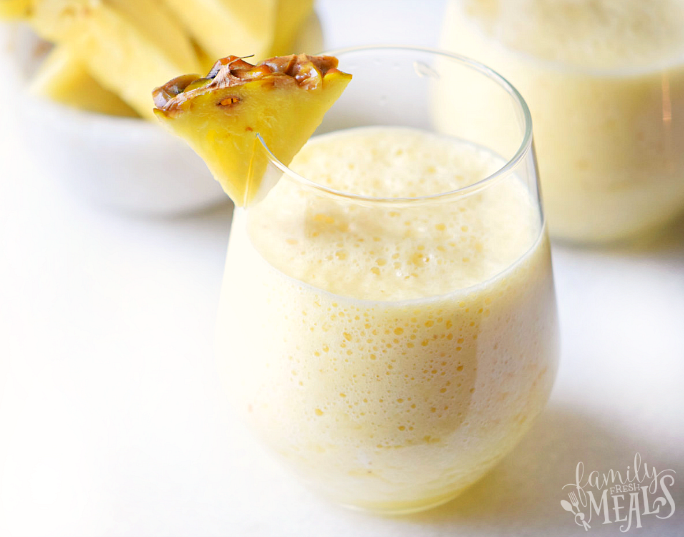 Do you love Family Fresh Meals? Never miss out on FUN new meals or easy lunchbox ideas for the family and SIGN UP to have my posts sent right to your inbox! It's EASY PEASY! Just CLICK HERE and enter your email!
XO
Corey, Darryl, Big D & Little D

Pina Colada Smoothie
Corey: Corey Valley
Serves: 2
Ingredients
2 cup frozen pineapple chunks
1 cup coconut milk
¼ cup sweetened coconut flakes
¼ cup oats
Instructions
Place all ingredients in a blender and blend until smooth.