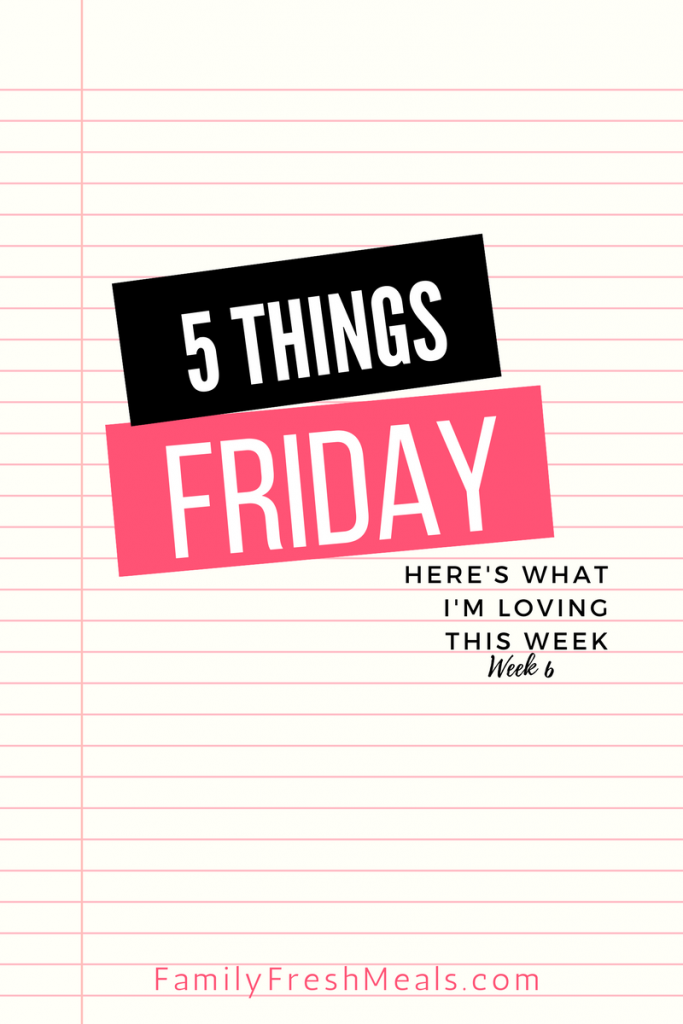 Howdy Family Fresh Meals family and friends!
Welcome back to another week of Five Things Friday! Each week I'll be sharing some of the coolest things I have found, bought or I'm dying to try! Let the fun begin with Five Things Friday Week 6!
(Post contains affiliate links. We are a participant in the Amazon Services LLC Associates Program, an affiliate advertising program designed to provide a means for us to earn fees by linking to Amazon.com and affiliated sites.)
Five Things Friday Week 6
Simply click on the images or links to grab your own.
1. Bike rides are one of my favorites things to do on the weekend. I am always looking for fun new add-ons for my bike. Um guys…. look at what I just found! ?
2. Where are my pet owners at? I totally bought these last night after seeing a cat on Instagram wearing them. Ha! Serisouly, check out the ratings and the buyer's pics! They fit most cats and small dogs. Make sure to follow my Instagram account, because you better believe as soon as they arrive, I'll have one of my kittens showcase them!
3. Light-up unicorn slippers seem like a must have… I am right?
4. I SWEAR by these pens ya'll. They are truly erasable pens. And I'm not talking about those crappy ones we had back in the day. They erase completely and with ease. And look at these fun colors!!

5. Toast up those weenies and buns without the hassle of a campfire with this cool kitchen gadget!
---
Do you love Family Fresh Meals? Never miss out on FUN new meals or Easy Lunchbox Ideas for the Family and SIGN UP to have my posts sent right to your inbox! It's EASY PEASY! Just CLICK HERE and enter your email!
XO
Corey, Darryl, Big D & Little D