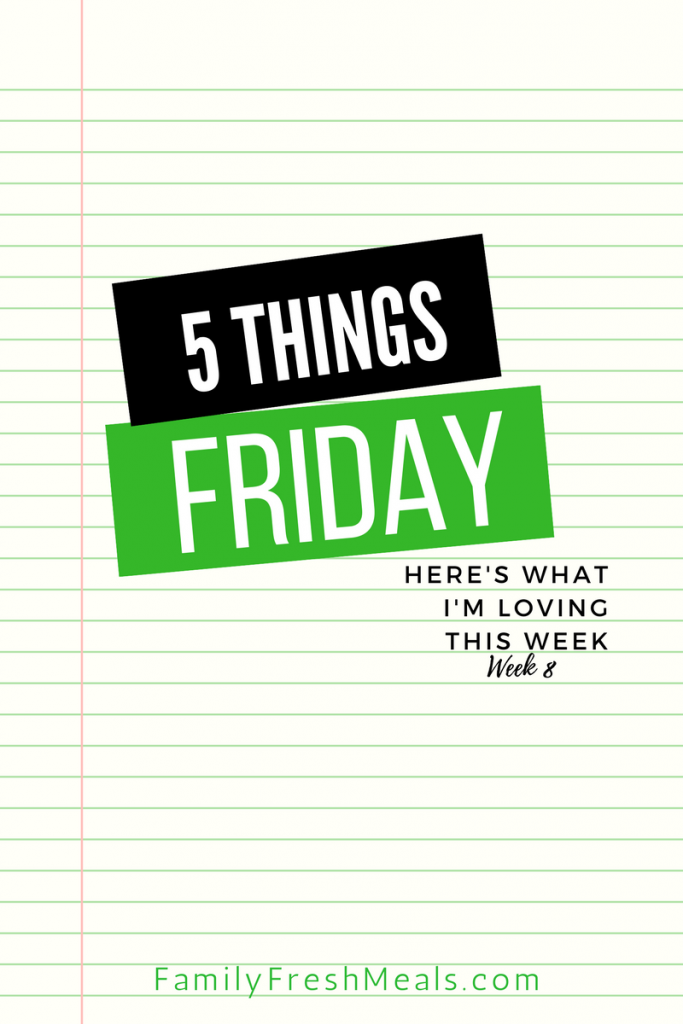 Howdy Family Fresh Meals family and friends!
Welcome back to another week of Five Things Friday! Each week I'll be sharing some of the coolest things I have found, bought or I'm dying to try! Let the fun begin with Five Things Friday Week 8!
(Post contains affiliate links. We are a participant in the Amazon Services LLC Associates Program, an affiliate advertising program designed to provide a means for us to earn fees by linking to Amazon.com and affiliated sites.)
Five Things Friday Week 8
Simply click on the images or links to grab your own.
1. EasyLunchboxes have always been one of our go-to lunch boxes. Love, love , LOVE them. Well, when I found out that the same wonderful company was now selling a snack box, I just had to get my hands on some! Pack perfect snacks every time!

2. The kind folks over at CleverMade sent me a couple samples of their popular totes. I loved them so much, I went and bought more! Check out all the different types of bags (they have cooler bags TOO) over at their website. Pictured below are the TrunkCaddy and The Snapbasket LUXE. Guess what?! With code FamilyFresh20 you can save 20% the entire purchase until 5/31/18!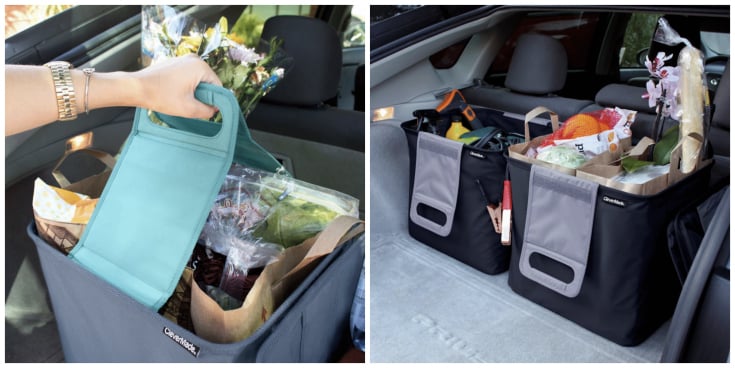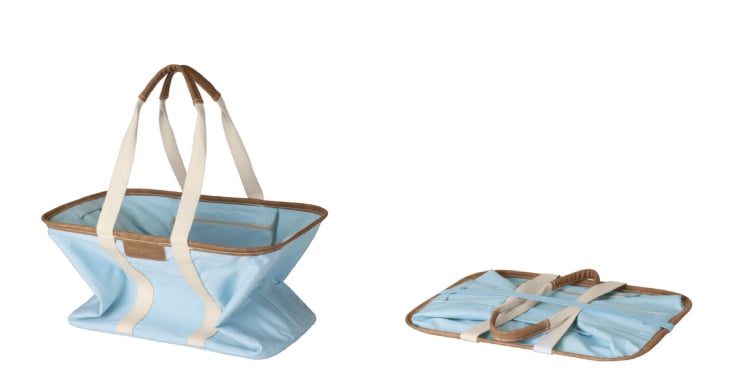 3. My husband and I both sit at a computer for a good part of the day, so our postures have taken a turn for the worse. I had heard good things about these posture correctors. They are like a backpack, without the pack. haha. It works by pulling your shoulders back. We just started using them, so I'll have to let you know the results later on!

4. Saving some extra change is a blast with this adorable kitty bank! Really people… the whole family can't stop feeding it coins!

5. Serval times a week, I eat half an avocado with breakfast or for a snack. The other half always sits and gets gross. I don't know why it took me so freaking long to get one of these avocado savers!

---
Do you love Family Fresh Meals? Never miss out on FUN new meals or Easy Lunchbox Ideas for the Family and SIGN UP to have my posts sent right to your inbox! It's EASY PEASY! Just CLICK HERE and enter your email!
XO
Corey, Darryl, Big D & Little D