20 Summer Salads In A Jar Ideas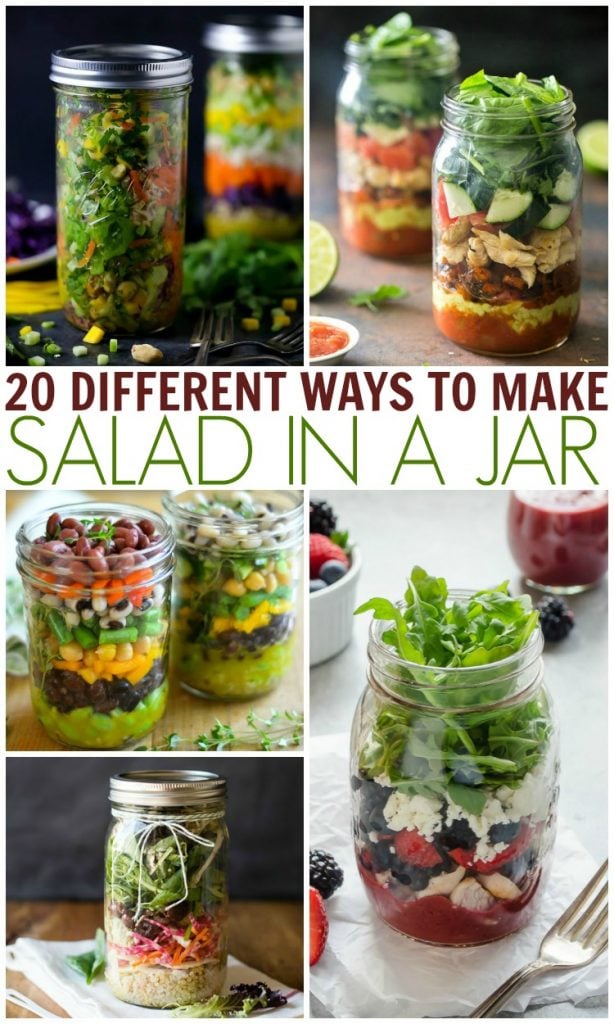 I often struggle with healthy lunches during the summer. One way that I make sure what I eat for lunch is better than a few bites of a peanut butter sandwich is to meal prep.
And one of my favorite ways to meal prep is to make salads ahead of time and put them in mason jars. Mason jar salads are all the rage right now. But they are so much more than a trend. If you are searching for a few different ways to mix them up, try one of the salads below!
Get your Mason Jars HERE: http://amzn.to/2rpaNKk (aff link)
20 Summer Salads In A Jar Ideas
This delicious Chicken,Apple and Pecan Salad is perfect for lunch on the go.
Not only is this Rainbow & Avocado Hummus Salad bursting with color, it's bursting with flavor too.
This Taco Salad is a salad you won't mind eating.
Need a late-night meal? Then try this 7-Layered Bean Salad.
Cheeseburger Salad makes a great meal for a picnic.
Not big on eating lunch, try this Smoked Paprika Vinaigrette Salad.
Layered with flavor this Ginger-Miso Glazed Salmon Salad will leave you wanting more.
The perfect combination of sweet and savory this Chicken Bacon Salad is one all will enjoy.
When you are craving something spicy and sweet, try Thai Salad
Mixed Berry Balsamic Salad is the perfect salad for summer.
Just six simple ingredients and you will have this beautiful Spring Green Salad with Strawberries.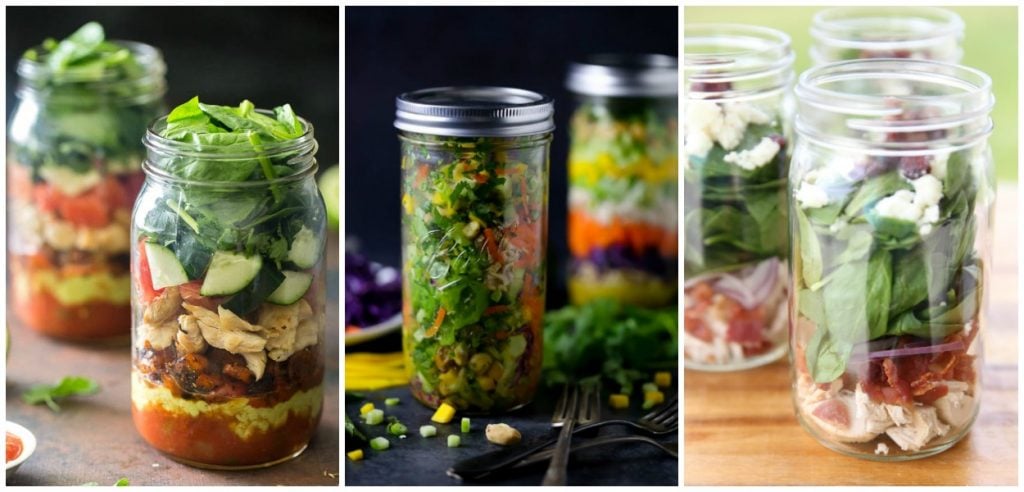 Packed with protein, this Chickpea Salad will keep your full till dinner time.
Topped with wonton crisps. this Sweet Chili Chicken Salad is filled with a delicious kale and red cabbage slaw along with vermicelli noodles.
Believe it or not, Asian Chicken Salad only takes 30 minutes to make.
When two of my favorite things combine- you get Quinoa and Kale Salad.
Brown bag blues be gone. Have Layered Tuna Salad for lunch instead.
It doesn't have to be Taco Tuesday to eat Mexican Salad.
Tropical Salad has to be topped with ginger lime salad dressing, then it's out of this world.
Full of flavor and nutrition this Southwestern Chopped Salad is a meal prep dream come true.
Packed with flavor this Buffalo Chicken Salad is everything but boring.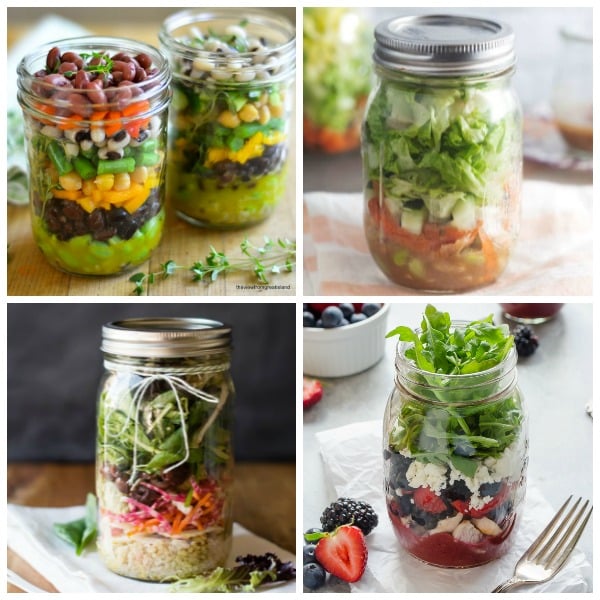 Do you love Family Fresh Meals? Never miss out on FUN new meals or Easy Lunchbox Ideas for the Family and SIGN UP to have my posts sent right to your inbox! It's EASY PEASY! Just CLICK HERE and enter your email!
XO
Corey, Darryl, Big D & Little D