How could you not smile waking up to this?!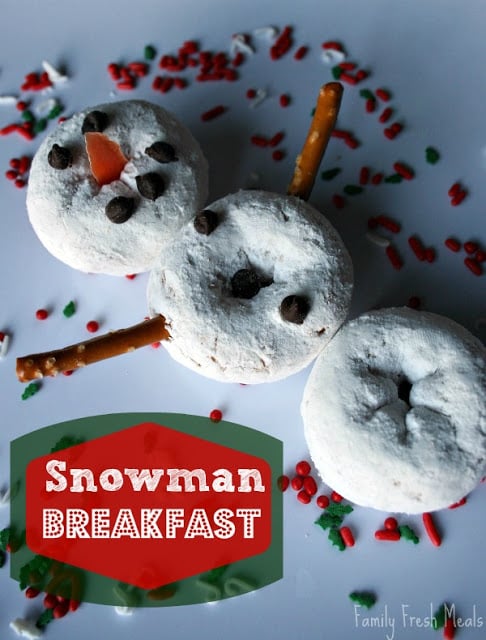 A couple days ago, one of my AWESOME blogging buddies Candy Girl posted a snowman donut hole post.
They were just soooooo FREAKING cute, I had to make some for the girls. I got to Target, with shopping list in hand. I made my way to the bakery…..no donut holes. I then went to the donuts isle…..no donuts holes! WHAT!?
They did have the powered "Hostess Donettes", so I bought them and improvised. They turned out great and the girls were besides themselves with joy 🙂 An unforgettable holiday breakfast.
I like to serve this sweet treat with a side of eggs so the kiddos aren't just running on just sugar for the morning. YUM!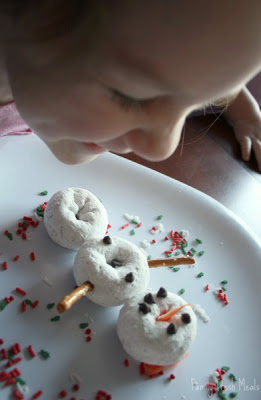 How to make Snowman Breakfast:
Stack donuts to make a snowman. Use pretzel sticks for arms, a piece of carrot for the nose, and mini chocolate chips for eyes, smiles and buttons 🙂
Snowman Breakfast
Ingredients
Bag of Mini Powdered donuts
pretzel sticks
carrot
mini chocolate chips
Instructions
Stack donuts to make a snowman.
Use pretzel sticks for arms, a piece of carrot for the nose, and mini chocolate chips for eyes, smiles and buttons 🙂