My name is Corey, and I'm addicted to bento & back to school lunch making supplies!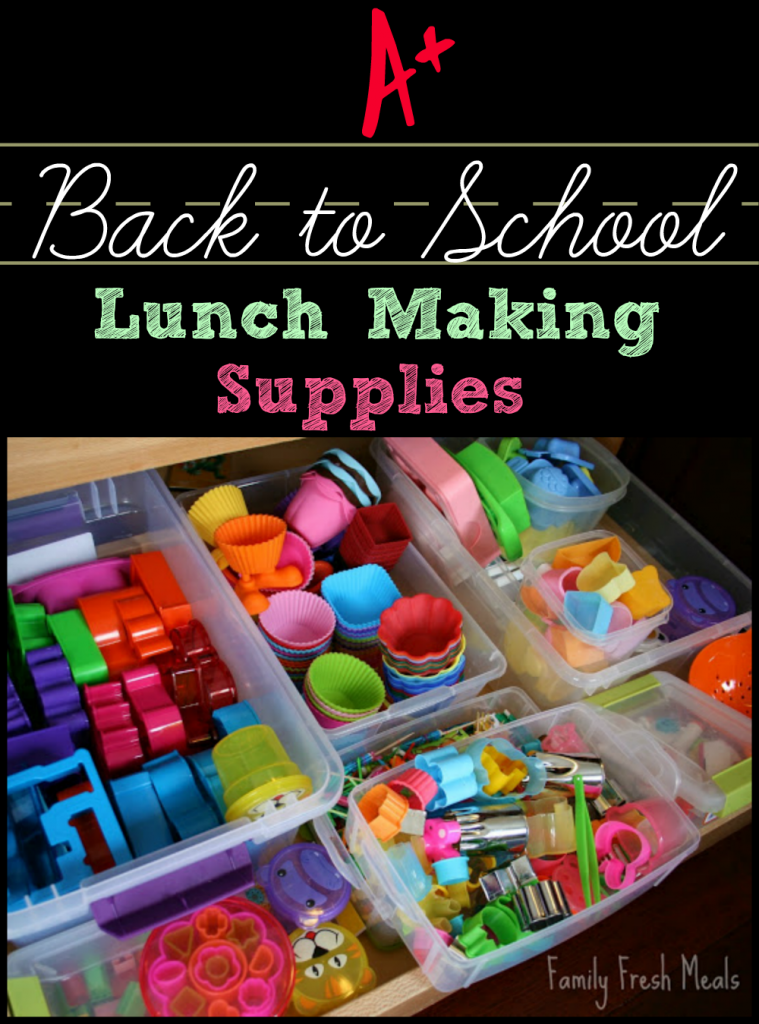 Please don't judge… I know I Might Have a Problem. Every time I see a new lunch cutter, or bento box….I just must buy it!
I have had several requests in the past couple months to post about the tools I use to make my lunches.
The bottom draw of my kitchen island lunch making station.
 Awesome Back to School Lunch Supplies
1. Lunch Punches
2. Silicone cups
3. FunBites
4. Egg molds (great for sandwich balls )
5. Mini alphabet cutters
6. Mini shape cutters
7. decorative animal cups
8. MORE mini cutters
9. decorative picks
10. Mini silicone cups
11. nori cutters


Next drawer, more goodies!
1. random cookie cutters I used the most.

2. Lunch Bot
3. Goodbyn
4. square and circle lock'n'lock boxes
5. Planetbox
6. small bentos: All Things For Sale.
7. Rice molds, small cutter and sauce containers
8. Easy Lunchboxes
9. Smart Planet boxes
10. Laptop Lunch box
11. Reuse Box
There is the lovely spice rack that I converted into an extra bento box holder.
1. Lunch Box Bento
2. Small bento boxes
Then, I keep cookie/sandwich cutters that I don't use all the time in small tupperwears.
1. Letters and numbers
2. holiday
3. sports, transportation
4. animals
Well… there you have it! These are some of the supplies behind the lunch making magic here at Family Fresh Meals.
I linked up some of the products to where I bought them, in case you are interested in adding to your collection.
You can also find most of what is pictured and more in the In Corey's Kitchen tab at the top of you page 🙂
I hope you enjoyed the post! Let me know if you have any questions!
XO Corey