My name is Corey, and I'm addicted to bento & back to school lunch making supplies!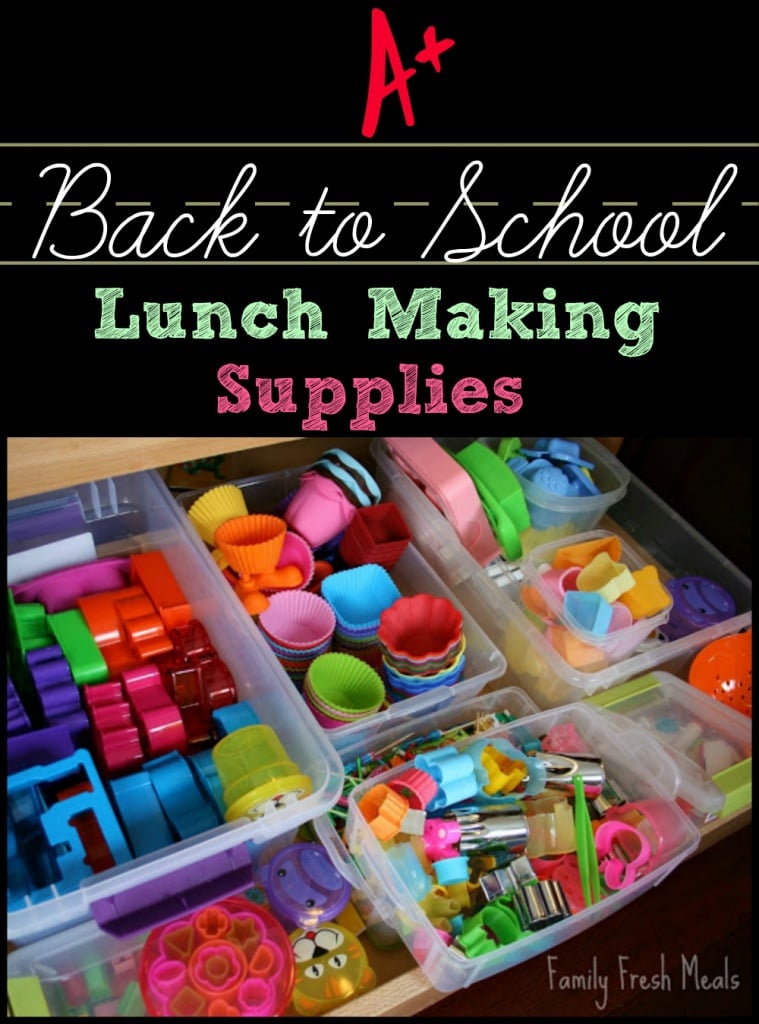 Please don't judge… I know I Might Have a Problem. Every time I see a new lunch cutter, or bento box….I just must buy it!
I have had several requests in the past couple months to post about the tools I use to make my lunches. The bottom draw of my kitchen island lunch making station.
Awesome Back to School Lunch Supplies
Next drawer, more goodies!
random cookie cutters I used the most.
square and circle lock'n'lock boxes
small bentos: All Things For Sale.
Reuse Box
Well… there you have it! These are some of the supplies behind the lunch making magic here at Family Fresh Meals.
I linked up some of the products to where I bought them, in case you are interested in adding to your collection. I hope you enjoyed the post! Let me know if you have any questions!
XO Corey