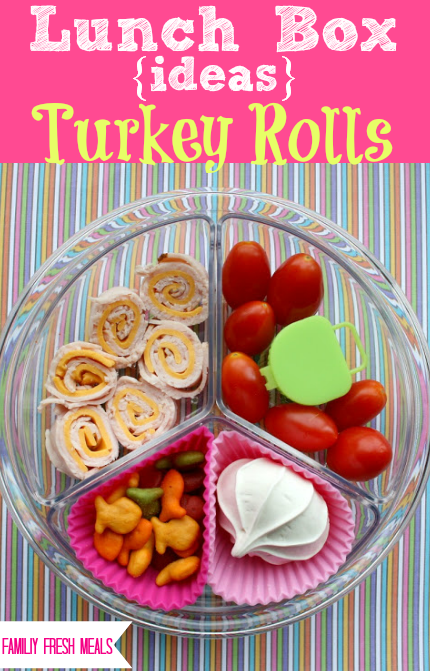 Bento Love: Turkey Rolls & Tomatoes
For this lunch, there are turkey and cheese rolls with cherry tomatoes, small container of ranch for dipping, goldfish crackers and a meringue cookie. 
I am sure you have heard me talk about Big D & Little D,sitting in my garden, filling their belly's with cherry tomatoes 🙂
So, there was no surprise here when both girls inhaled their yummy tomatoes 🙂
I can't wait for summer to get here, so I can finally start planting my garden!
Hope you enjoy! XO  Corey
Need MORE lunchbox ideas? I've got TONS!  CLICK HERE to visit my lunchbox ideas section!
Do you love Family Fresh Meals? Never miss out on a FUN new meal or idea and SIGN UP to have my posts sent right to your inbox! It's EASY PEASY! Just CLICK HERE and enter your email!
XO
Corey, Darryl, Big D & Little D
Here is what I used to make this lunch! XO Chef Corey