Did someone say BACON?!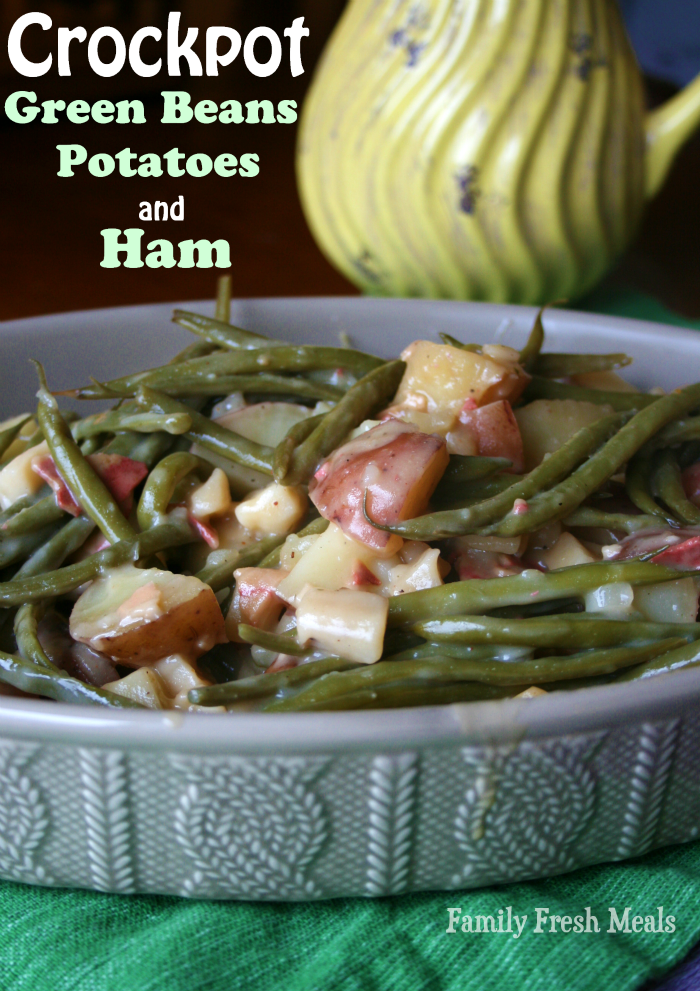 I grew up with green beans, potatoes and ham.  So I decided to put a fun twist on this family favorite. I have always wanted to try bacon as the ham element and what better way to cook this recipe than in a crockpot!
I am happy to report that this recipe was loved by the entire family. I was able to use vegetarian bacon to make this vegetarian friendly for Darryl, and it also turned out great.  This quick and easy side is perfect for any family occasion.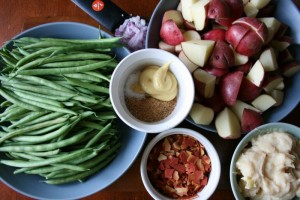 Creamy Crockpot Green Beans Potatoes and Ham
Ingredients
2 lbs potatoes, quartered
1 lb fresh green beans
2 cans (10.75 oz), undiluted Cream of Potato soup
1 cup, hot water
2 TBSP djion mustard
6 pieces of bacon (or veggie bacon for vegetarian version), cooked and chopped
1/4 cup diced onions
1/2 tsp salt
1/4 tsp pepper
Directions:
1. Start by whisking together cream of potato soup, water, mustard, salt and pepper.
2. Mix in potatoes, green beans bacon and onions until well coated.
3. Cover and cook 6 hrs  LOW  or on  HIGH for  3 hours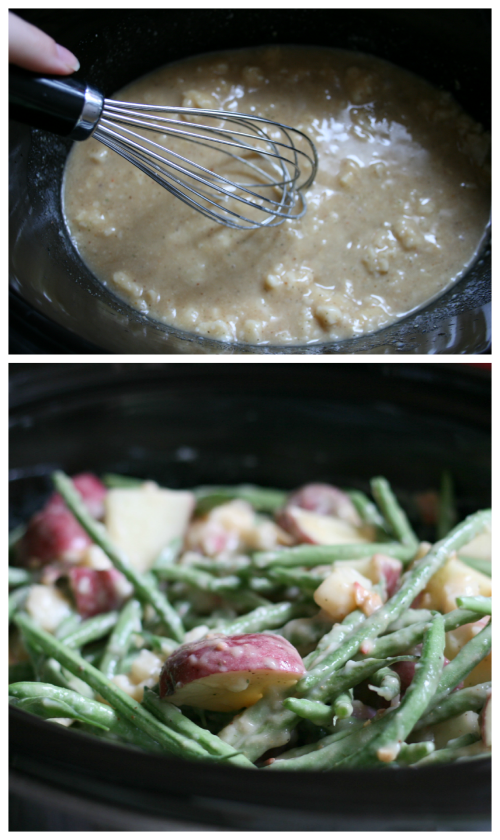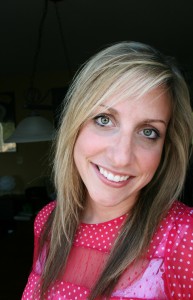 Do you love Family Fresh Meals? Never miss out on a FUN new meal or idea and SIGN UP to have my posts sent right to your inbox! It's EASY PEASY! Just CLICK HERE and enter your email!
XO
Corey, Darryl, Big D & Little D

Creamy Crockpot Green Beans Potatoes and Ham
Ingredients
- 2 lbs potatoes, quartered
- 1 lb fresh green beans
- 2 cans (10.75 oz), undiluted Cream of Potato soup
- 1 cup, hot water
- 2 TBSP djion mustard
- 6 pieces of bacon (or veggie bacon for vegetarian version), cooked and chopped
- ¼ cup diced onions
- ½ tsp salt
- ¼ tsp pepper
Instructions
Start by whisking together cream of potato soup, water, mustard, salt and pepper.
Mix in potatoes, green beans bacon and onions until well coated.
Cover and cook 6 hrs LOW or on HIGH for 3 hours