Corn on the Cob: the easy way!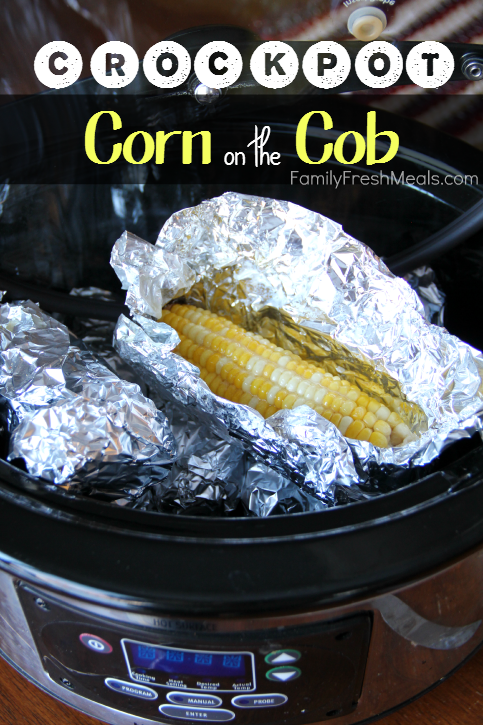 One of the foods I miss during the cooler months is corn on the cob, straight off the grill. Nothing screams summertime more than those bright yellow kernels.
Well, as I sit here, wearing gloves while I type (I'm not joking), counting down the days until I can once again be grilling in the sun, I thought I would share my easy solution for cooking corn on the cob indoors. The crockpot!
Not only is Crockpot Corn on the Cob a great way to cook corn in the cooler months (when your grill is covered in snow), but it's also perfect for those uber hot days when you don't want to heat up the house with the stove or sweat over the grill. Win-win baby!
NOTE: I have a 6 qt. oval crockpot and am able to fit 8 ears of corn. If you are using a small crockpot, your times might vary.
Crockpot Corn on the Cob
Ingredients
6-8 ears of corn, husked
4 TBSP butter, margarine or coconut oil
seasoning to taste
Directions
1.Place corn on foil. Place about 1/2 tablespoon of butter on corn cob.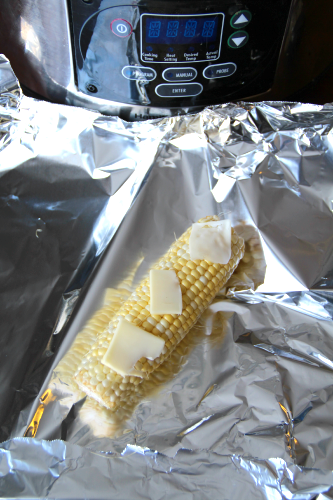 2. Sprinkle with salt or use one of your favorite seasonings. Here are a couple I love to use with making our Crockpot Corn on the Cob.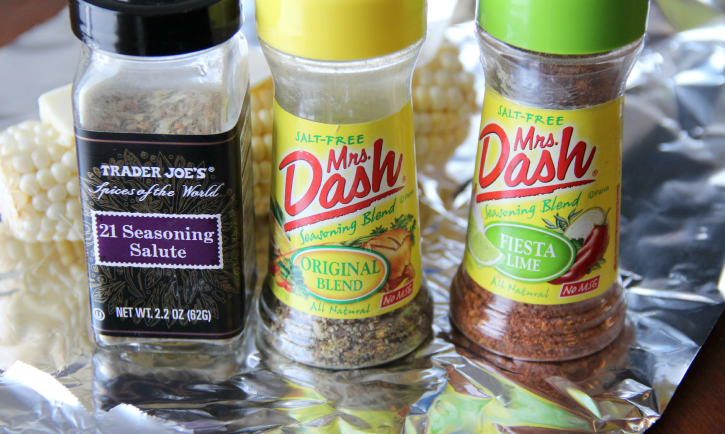 3. Once seasoned to your liking, finish wrapping corn in foil and place in the crockpot. Continue the same steps with the rest of your corn.
4. Cook on LOW 4 – 5 hours or on HIGH 2- 2.5 hours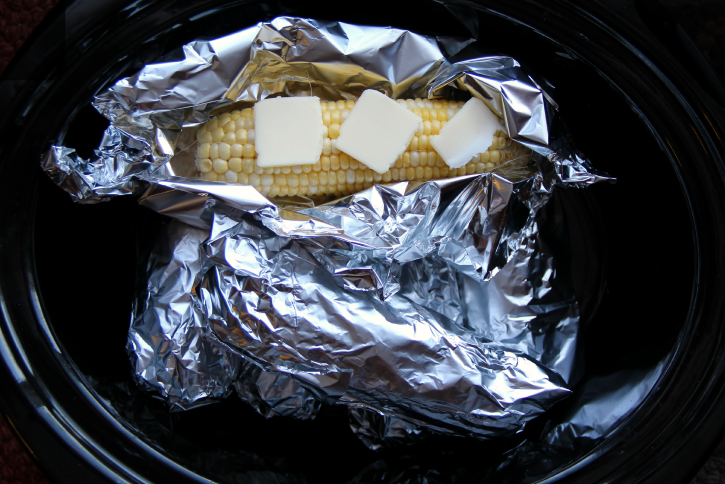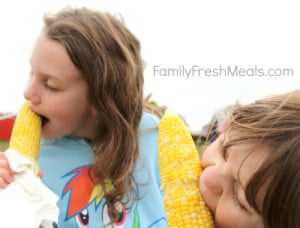 Do you love Family Fresh Meals? Never miss out on a FUN new meal or idea and SIGN UP to have my posts sent right to your inbox! It's EASY PEASY! Just CLICK HERE and enter your email!
XO
Corey, Darryl, Big D & Little D
Crockpot Corn on the Cob
Corey: Corey Valley
Serves: 6-8
Ingredients
6-8 ears of corn, husked
4 TBSP butter, margarine or coconut oil
seasoning to taste
Instructions
Place corn on foil. Place about ½ tablespoon of butter on corn cob.
Sprinkle with salt or use one of your favorite seasonings. Here are a couple I love to use with making our Crockpot Corn on the Cob.
Once seasoned to your liking, finish wrapping corn in foil and place in the crockpot. Continue the same steps with the rest of your corn.
Cook on LOW 4 - 5 hours or on HIGH 2- 2.5 hours
Here is what I used to make Crockpot Corn on the Cob
(Post contains affiliate links)