I could eat these everyday.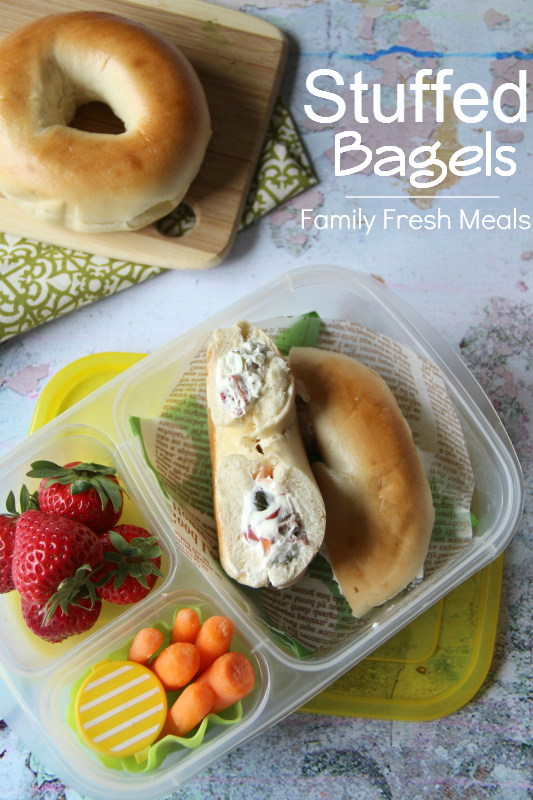 If you love my Stuffed Baguette recipe, then you are going to totally dig this sandwich idea.  What could be better than a delicious bagel for lunch? A bagel stuffed with a yummy cream cheese filling of course!
Swap out the your usual lunch box sammie for these Stuffed Bagel Sandwiches, and you'll surely fill lunchtime with happy bellies 🙂
NOTE: This is the recipe I usually use for our filling, but feel free to play around with your favorites.  If you don't like dill relish?  Replace that with sweet relish, olives or banana peppers. Don't have salami on hand? Substitute some pepperoni or ham.
Stuffed Bagel Sandwiches
(Serves 1-2)
Ingredients: 
1 large bagel, or 2 small bagels
1/4 cup whipped cream cheese
2 TB dill relish
2 large slices of salami, diced
4 baby carrots, diced
a pinch of salt and pepper (pinch = about 1/8 tsp)
(a pinch of garlic powder is also fabulous for you garlic lovers!)
Directions:
1. Start by cutting your bagel down the middle and remove most of the extra breading inside to form a ring.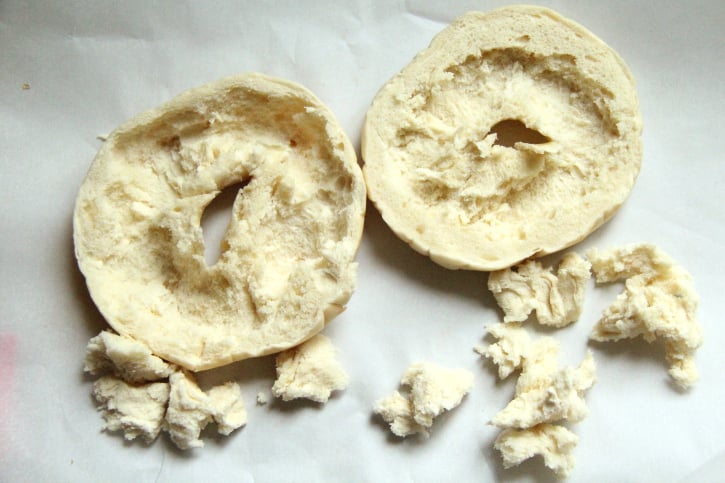 2. Next, mix together the remaining ingredients in a bowl, until well combined. I usually us a stand mixer for this 🙂
3. Fill the empty ring of one of the bagel halves with cream cheese mixture.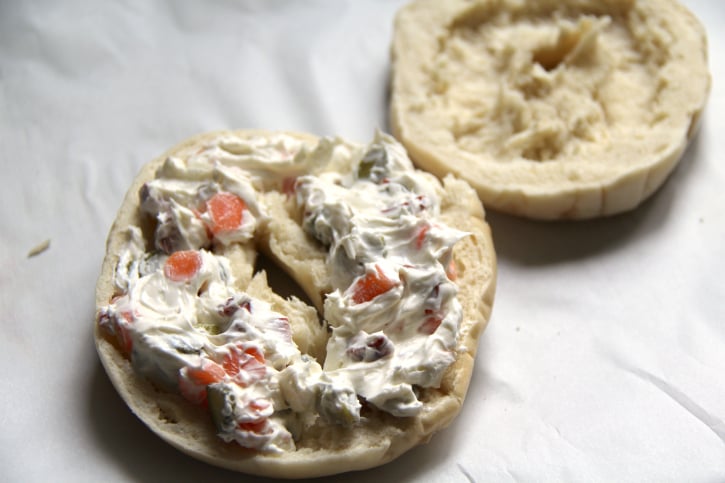 4. Place other half on top, and cut in half.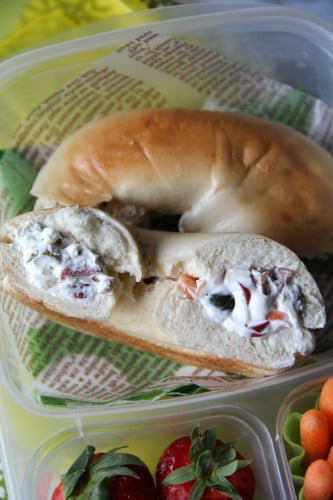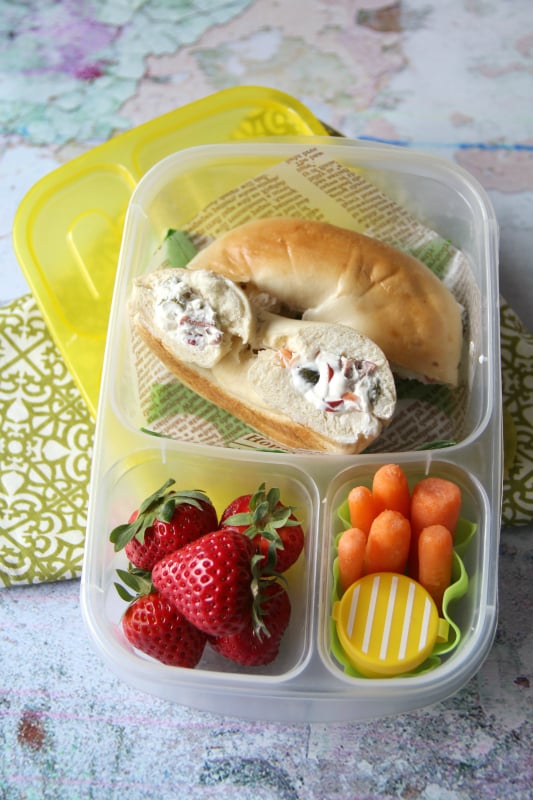 Do you love Family Fresh Meals? Never miss out on FUN new meals or easy lunchbox ideas for thefamily andSIGN UPto have my posts sent right to your inbox! It's EASY PEASY! JustCLICK HEREand enter your email!
XO
Corey, Darryl, Big D & Little D

Stuffed Bagel Sandwiches
Corey: Corey Valley
Serves: 1-2
Ingredients
1 large bagel, or 2 small bagels
¼ cup whipped cream cheese
2 TB dill relish
2 large slices of salami, diced
4 baby carrots, diced
a pinch of salt and pepper (pinch = about ⅛ tsp)
(a pinch of garlic powder is also fabulous for you garlic lovers!)
Instructions
Start by cutting your bagel down the middle and remove most of the extra breading inside to form a ring.
Next, mix together the remaining ingredients in a bowl, until well combined. I usually us a stand mixer for this 🙂
Fill the empty ring of one of the bagel halves with cream cheese mixture.
Place other half on top, and cut in half. (serving 2)
Here is what I used to make these Stuffed Bagel Sandwiches
Click on the images for more details
 (Post contains affiliate links)