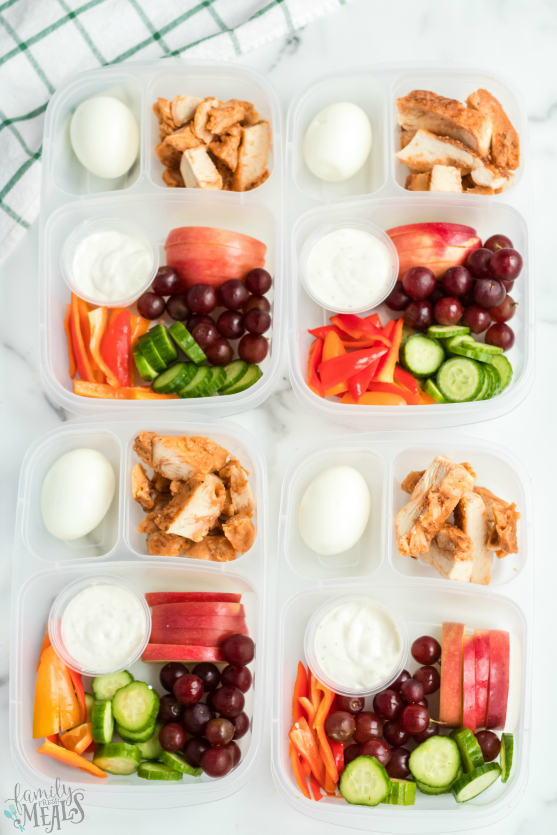 When you've been on WW (or Weight Watchers, as they used to call it) for a while, you start to see every piece of food in terms of points. So instead of a bowl of popcorn, you see two points. Two Oreo cookies become four points. A slice of pizza? At least five.
This can be frustrating on those days when you know you've got a big-point dinner planned. Because when you've got literally zero points left for lunch, practically every piece of food you look at turns into something you can't eat.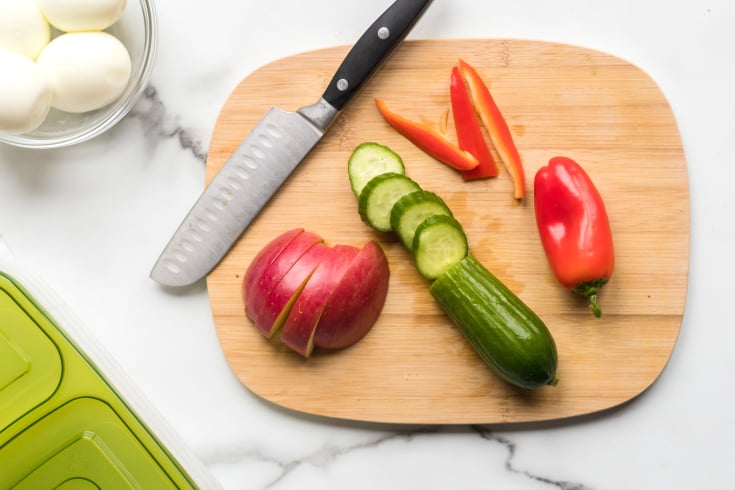 This Weight Watchers Zero Point Lunchbox is the answer. It's got an assortment of healthy foods that all have zero, count 'em, zero WW points! So instead of sitting down to yet another bowl of mixed greens, you can chow down on sliced chicken, hard-boiled egg, cucumber, bell pepper, apples, and grapes, all with a side of one of these 0 point Greek Yogurt Dips.
With this Zero Point Box, you'll never have to choose between going hungry and going over your point total again.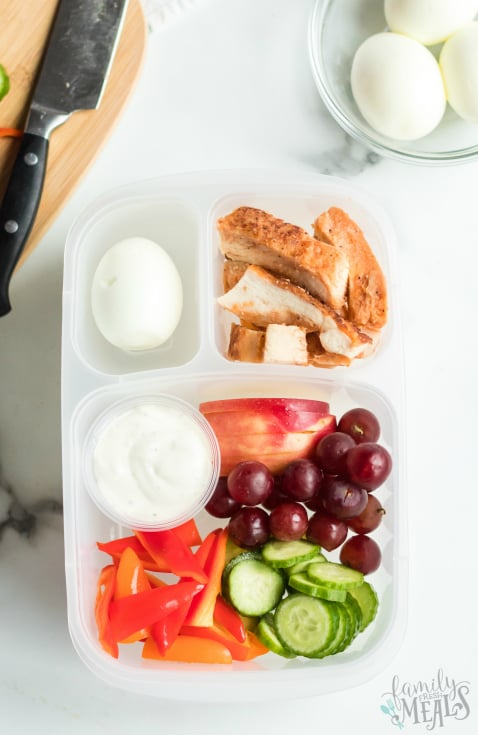 Weight Watchers Zero Point Lunchbox
Here are the basics of what you need for your lunchbox!
Cooked chicken
Diced peppers
Sliced cucumbers
Sliced apples
Grapes
Hard boiled eggs
Some of my greek yogurt dip!
Place all your ingredients in you EasyLunchboxes containers (affiliate link), seal and refrigerate until ready to use. Use with in 3 days 🙂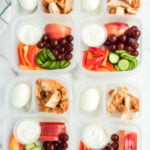 Weight Watchers Zero Point Lunchbox
Ingredients
Cooked chicken

Diced peppers

Sliced cucumbers

Sliced apples

Grapes

Hard boiled eggs

Some of my greek yogurt dip!
Instructions
Place all your ingredients in you EasyLunchboxes containers (affiliate link), seal and refrigerate until ready to use. Use with in 3 days 🙂