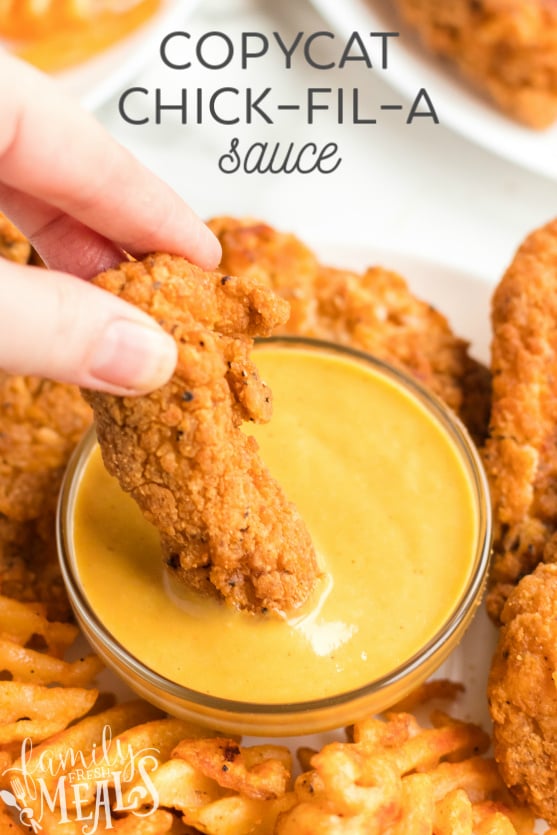 You guys know that I try to avoid fast food most of the time. Home cooking is much healthier, and cheaper too. But every so often, I must confess, I get a craving for Chick-Fil-A.
It's not about the chicken – I can cook perfectly good chicken at home, thank you very much. It's the sauce. That special sauce you get only from Chick-Fil-A – like a cross between smoky barbecue sauce and a creamy honey-mustard, with just a hint of lemon.
Well, it's just plain silly to go out for chicken when all you really want is the sauce. And ordering a tub of the sauce by itself would be even sillier. So I realized I'd just have to make my own.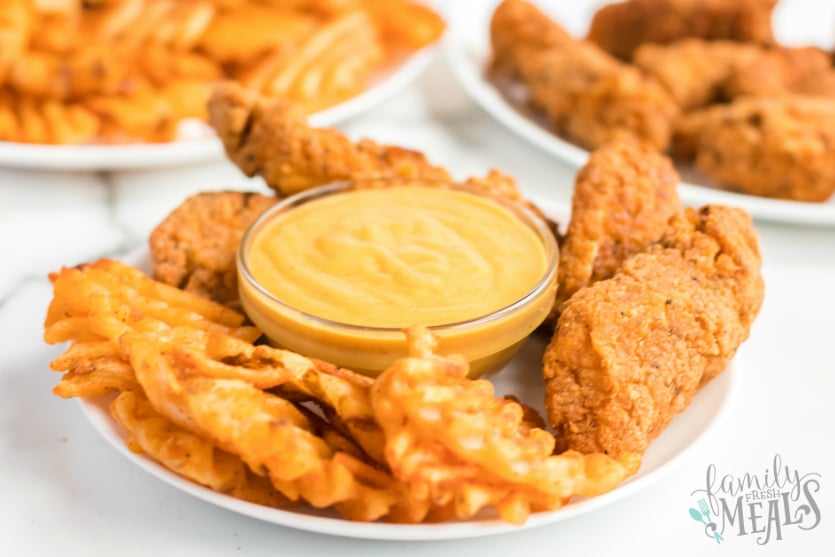 And once I got to work, it turned out to be pretty easy. All the components – mustard, mayo, barbecue sauce, lemon, and honey – were right in my fridge and pantry. It was just a question of adjusting the amounts until I achieved that perfect blend of creamy and spicy, tangy and sweet.
So now, with my new recipe, you can have the craveable taste of Chick-Fil-A sauce in your own kitchen whenever you want. You're welcome.
Copycat Chick Fil A Sauce
INGREDINETS:
1/4 cup honey
2 tablespoons yellow mustard
1/4 cup barbecue sauce
1 tablespoon lemon juice
1/2 cup mayonnaise
DIRECTIONS:
1. Mix together and refrigerate for at least an hour.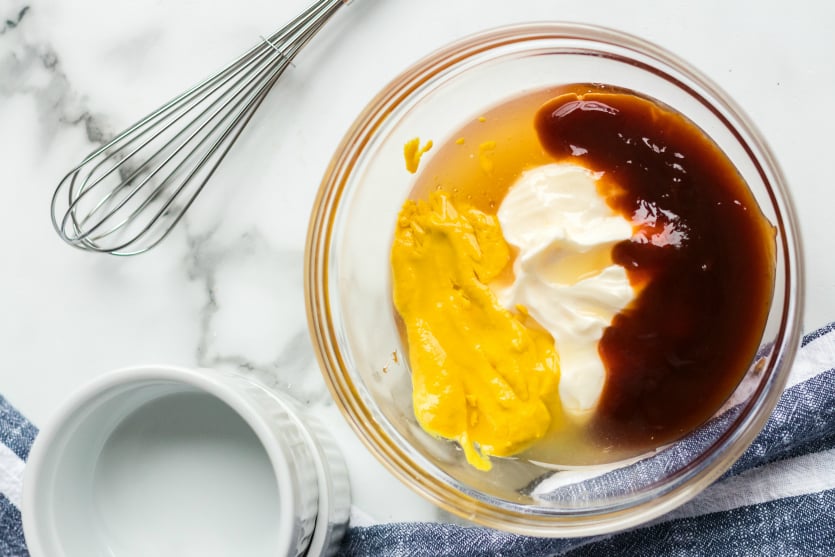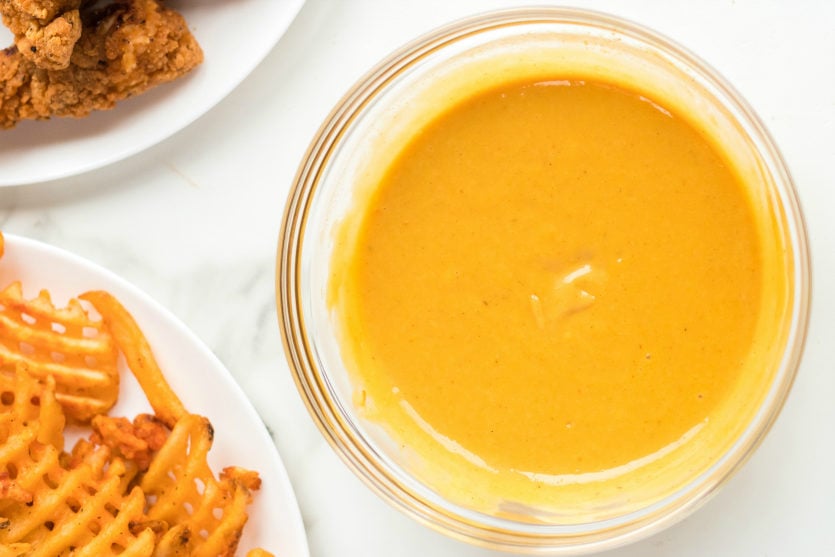 Enjoy with your favorite chicken tenders, nuggets and french fries!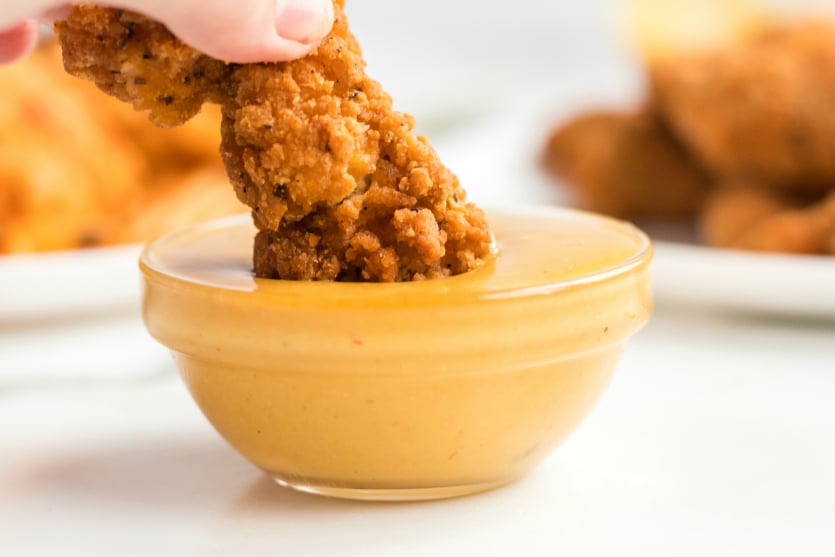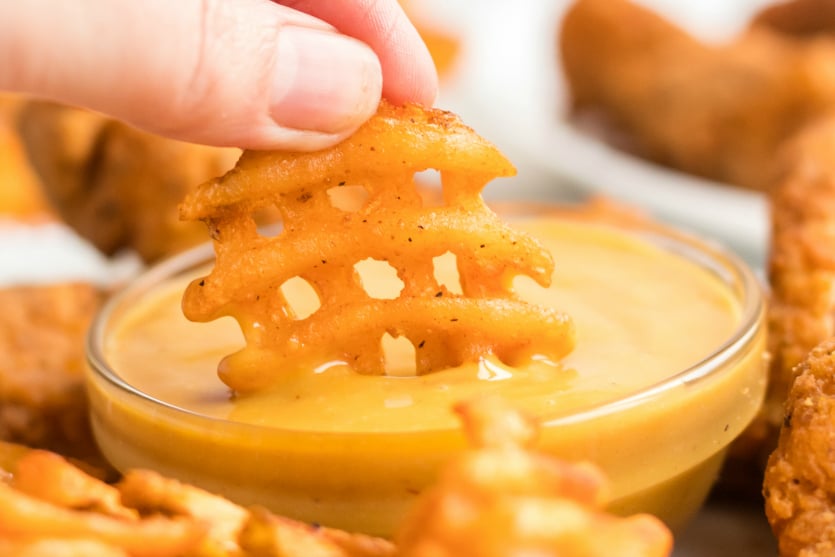 Copycat Chick Fil A Sauce
Skip the restaurant and make this craveable sauce at home. My Copy Cat Chick Fil recipe tastes just like the real thing, and you make as much as you want!
Cuisine:
American, copycat
Keyword:
Copycat Chick Fil A Sauce
Ingredients
1/4

cup

honey

2

tablespoons

yellow mustard

1/4

cup

barbecue sauce

1

tablespoon

lemon juice

1/2

cup

mayonnaise
Instructions
Mix together and refrigerate for at least an hour.
Nutrition Facts
Copycat Chick Fil A Sauce
Amount Per Serving
Calories 225
Calories from Fat 171
% Daily Value*
Total Fat 19g 29%
Cholesterol 11mg 4%
Sodium 447mg 19%
Potassium 62mg 2%
Total Carbohydrates 25g 8%
* Percent Daily Values are based on a 2000 calorie diet.