An easy version of a classic recipe.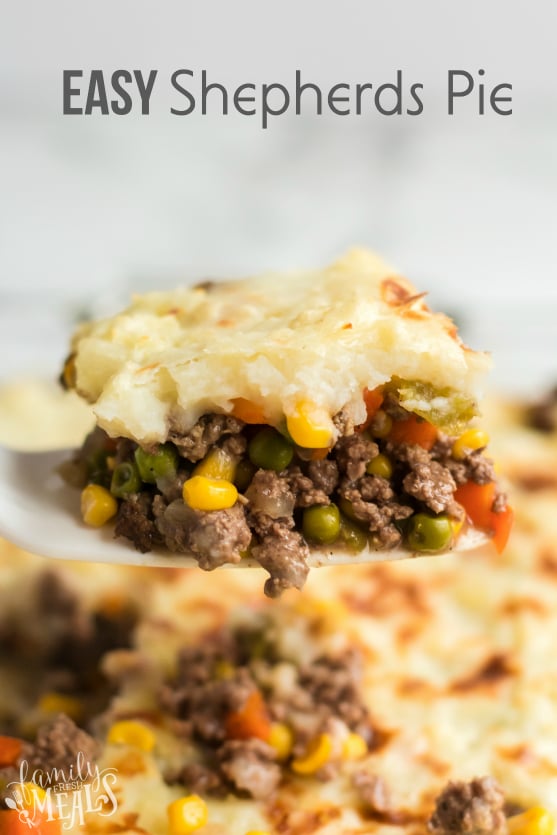 You know, some people make fun of English and Irish cooking, calling it boring and bland. I say these people have never tasted a good shepherd's pie.
Shepherd's pie, or cottage pie, got its start across the pond back in the late 1700s, when potatoes were still a fairly new thing over there. People who worked on the land (like shepherds) got the idea of stretching out their meat by putting in in a pot with veggies and gravy, then adding a nice, filling layer of mashed potatoes on top. And voila, a classic recipe was born.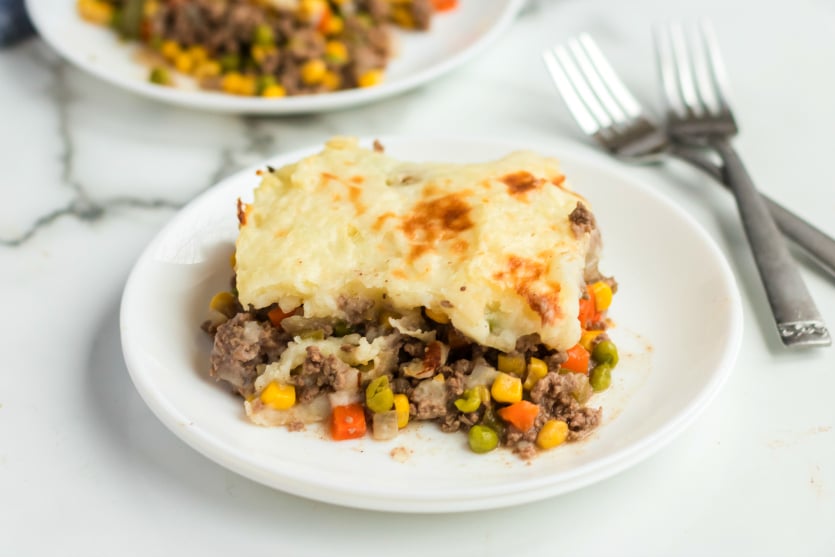 One nice thing about this dish is that it's so flexible. For instance, the meat can be either ground beef or lamb, or even a vegetarian substitute. You can change up the veggies in the mix, too. My version has green pepper, onion, corn, and frozen peas and carrots, but you can swap in any kind of veggies your family happens to like.
With meat, veggies, and that hearty topping of potatoes, this Easy Shepherd's Pie is a complete meal in one dish. It's a nice tip of the hat to Irish cooking for St. Paddy's Day, or a filling meal at any time of year.
Easy Shepherds Pie
INGREDIENTS:
1 ½ pounds ground beef (I used 93/10)
1 green bell pepper, chopped
1 yellow onion, chopped
2 cloves garlic, minced
1 bag frozen peas and carrots mix (or whatever veggies your family likes)
1 can corn, drained
½ t celery salt
Pepper, to taste
1 Tablespoon Worcestershire sauce
1 cup beef broth
1 Tablespoon cornstarch
4 cups mashed potatoes
DIRECTIONS:
1. Preheat oven to 350 degrees F. Place ground beef, green pepper, onion and garlic in a large skillet.
2. Cook until ground beef is no longer pink.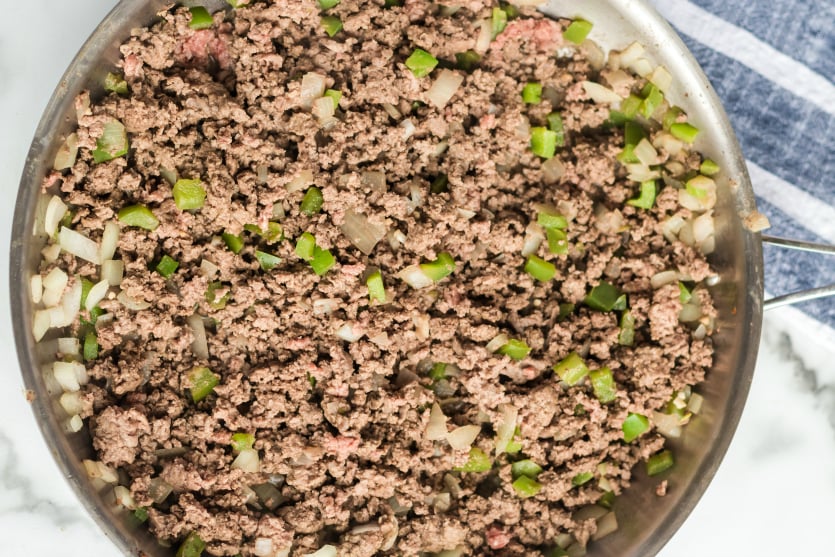 3. Add frozen vegetables, corn, celery salt, and pepper to the skillet.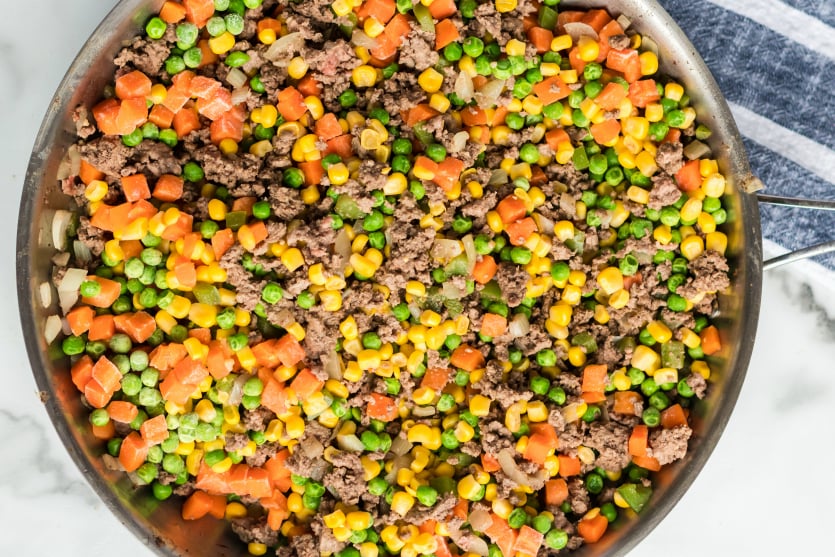 4. In a small bowl mix together beef broth, Worcestershire sauce, and cornstarch. Pour over beef and vegetable mixture and cook 2-3 minutes over medium heat.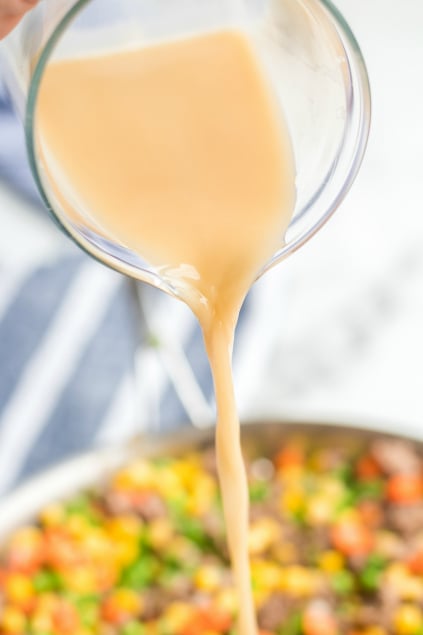 5. Pour beef and vegetable mixture into a 9×13 baking dish.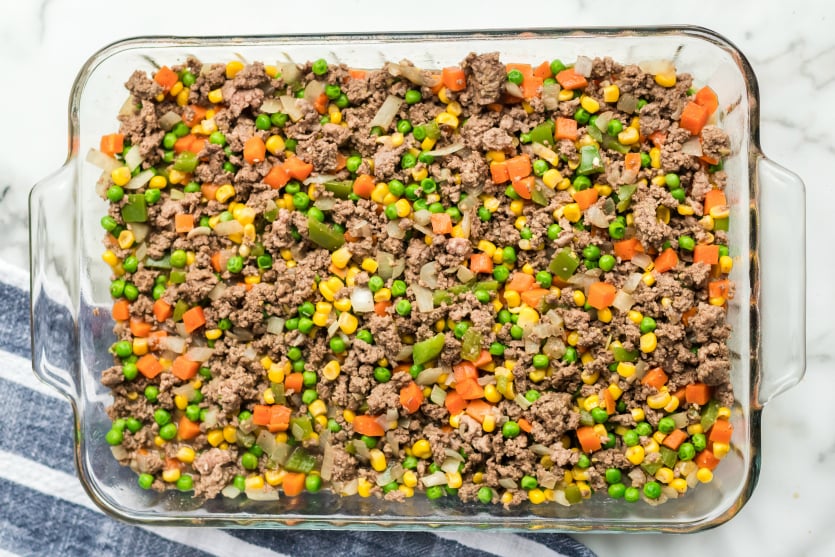 6. Top with mashed potatoes.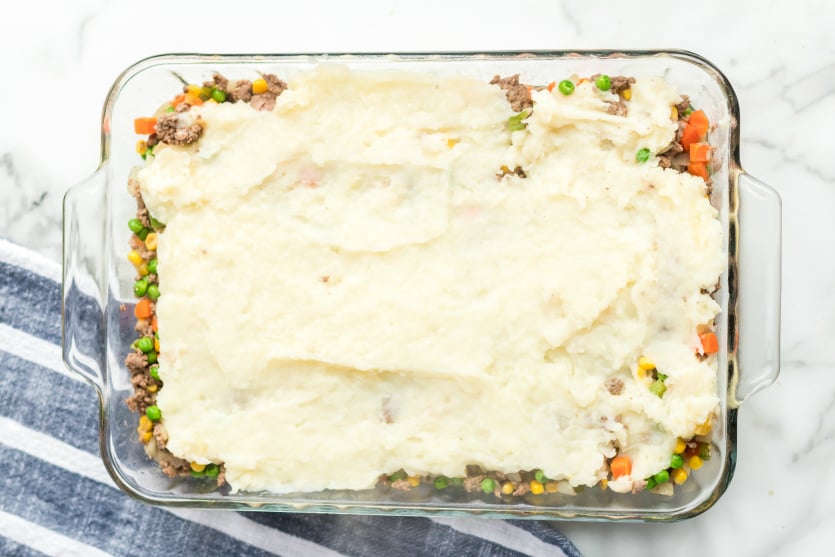 7. Bake at 350 degrees for 25 minutes. If you like your potatoes more brown on top you can put them under the broiler for 1-2 minutes. Watch them closely so they don't burn!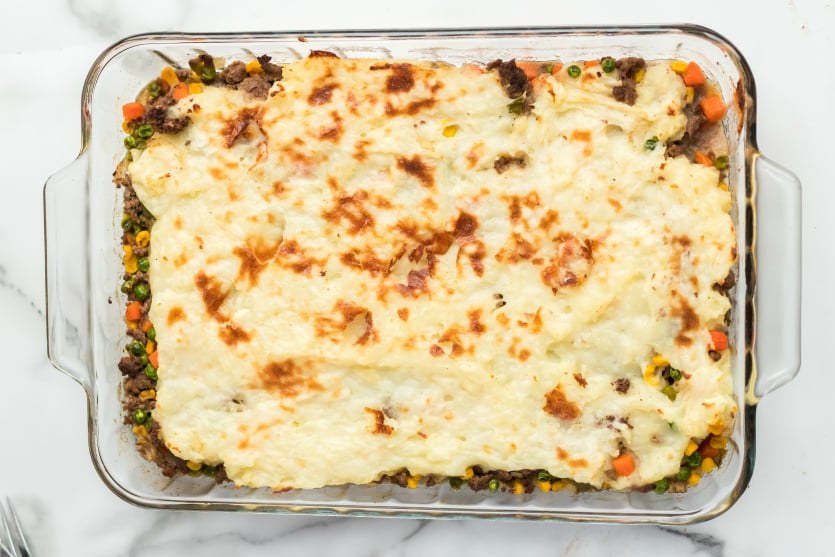 8. Remove from oven and let cool. Serve warm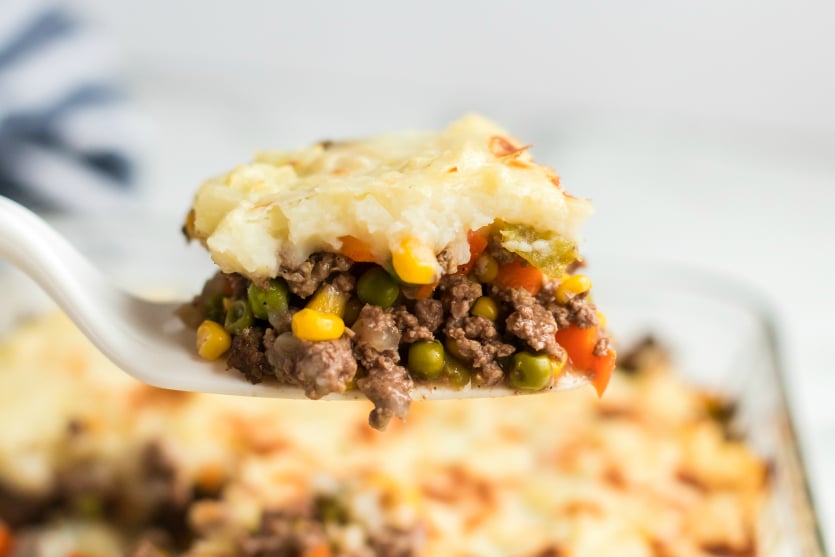 Looking for more free recipes? Subscribe to my newsletter and follow along on Facebook, Twitter, Pinterest and Instagram for all of the latest updates.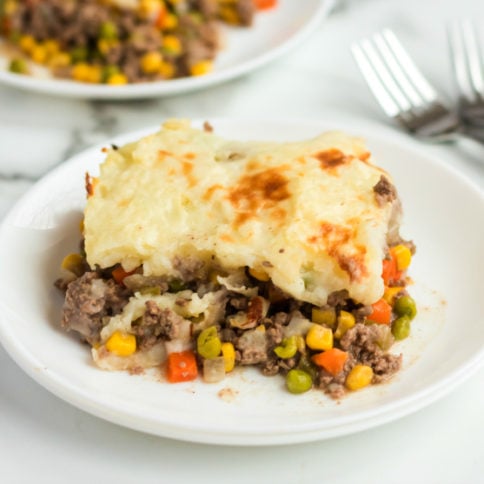 Easy Shepherds Pie
With meat, veggies, and that hearty topping of potatoes, this Easy Shepherd's Pie recipe is a complete meal in one dish. A perfect St. Patrick's Day recipe!
Prep Time: 10 minutes
Cook Time: 25 minutes
Total Time: 35 minutes
Serves:6
Hover over "serves" value to reveal recipe scaler
Ingredients
1 ½ pounds ground beef I used 93/10
1 green bell pepper chopped
1 yellow onion chopped
2 cloves garlic minced
1 bag frozen peas and carrots mix or whatever veggies your family likes
1 can corn drained
½ t celery salt
Pepper to taste
1 Tablespoon Worcestershire sauce
1 cup beef broth
1 Tablespoon cornstarch
4 cups mashed potatoes
Instructions
Preheat oven to 350 degrees F.  Place ground beef, green pepper, onion and garlic in a large skillet.

Cook until ground beef is no longer pink.

Add frozen vegetables, corn, celery salt, and pepper to the skillet.

In a small bowl mix together beef broth, Worcestershire sauce, and cornstarch. Pour over beef and vegetable mixture and cook 2-3 minutes over medium heat.

Pour beef and vegetable mixture into a 9x13 baking dish.

Top with mashed potatoes.

Bake at 350 degrees for 25 minutes. If you like your potatoes more brown on top you can put them under the broiler for 1-2 minutes. Watch them closely so they don't burn!

Remove from oven and let cool. Serve warm
Nutrition Information:
Calories: 475kcal (24%)Carbohydrates: 47g (16%)Protein: 26g (52%)Fat: 23g (35%)Saturated Fat: 8g (40%)Cholesterol: 80mg (27%)Sodium: 525mg (22%)Potassium: 1011mg (29%)Fiber: 6g (24%)Sugar: 2g (2%)Vitamin A: 3910IU (78%)Vitamin C: 58.2mg (71%)Calcium: 64mg (6%)Iron: 3.7mg (21%)