Can you find them all?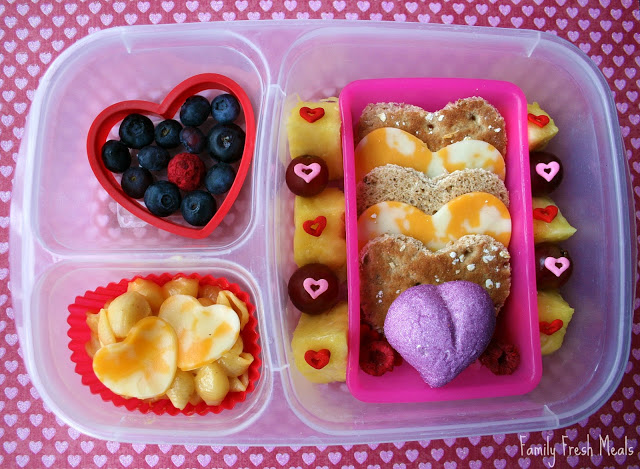 Bento Love: How Many Hearts Can You Find?
For this Easy Lunchbox bento, there are cheese and bread thin hearts, topped with a purple marshmallow heart.
On the sides of the large compartment are grapes and pineapple chunks, topped with sprinkle hearts.
On the top left are fresh blueberries, centered with a freeze dried raspberry.On the bottom left are some shells & cheese, topped with two cheese hearts.
The girls had fun with this lunch, because I made it a "search and find" lunch 🙂 Big D found all the hearts! Little D only missed 2 🙂 I will have to try this again with different shapes. Fun!