This post is brought to by Good Food Made Simple
Don't you just hate having to eat and run?
It's worst in the morning. You know all about breakfast being the most important meal of the day, but you also know that your kids have to be at school in twenty minutes, and no one's even dressed yet.
That's when Good Food Made Simple comes to the rescue. Their products are perfect for busy folks, and especially for this busy momma. They're made from the same fresh, whole, natural foods you'd use to whip up breakfast from scratch—but they also come in a handy package that can be ready to eat in just a few minutes.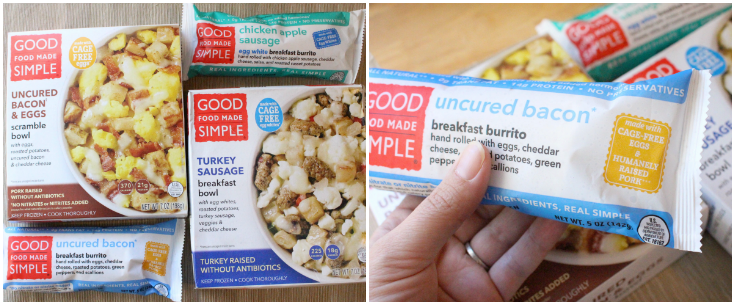 On the left, you see Good Food Made Simple's egg white burrito with chicken-apple sausage; on the right, their breakfast bowl with uncured bacon and turkey sausage.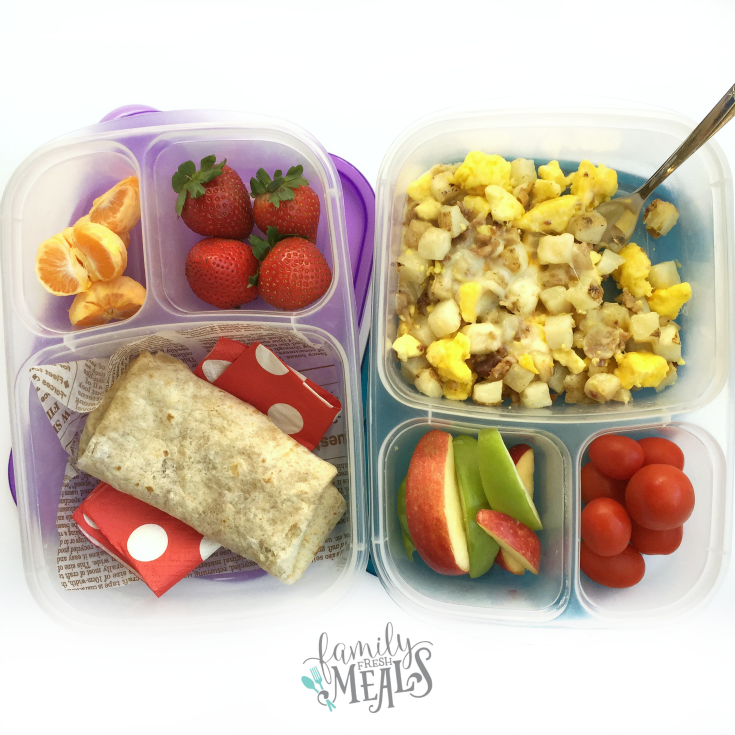 I warmed these both up in minutes while the girls were getting ready, popped them in some lunchbox containers with a few more fresh ingredients, and presto—an easy and complete on-the-go breakfast that the girls could eat on their way to school.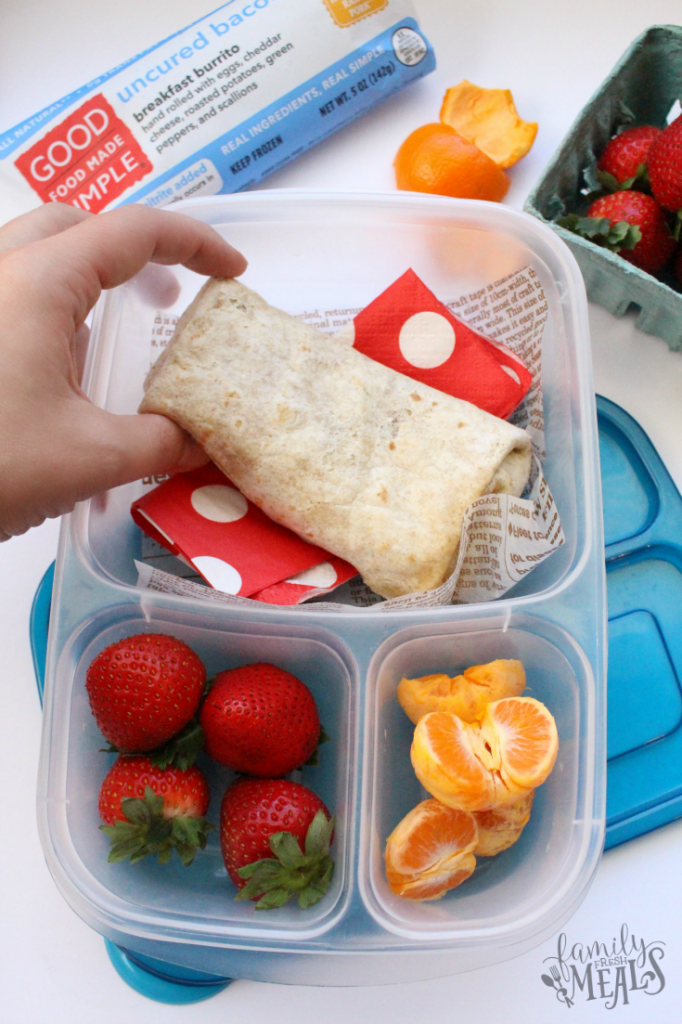 Sure, I'd rather be able to feed the girls a made-from-scratch breakfast that they could actually eat sitting at a real table. But when eating on the go is the only choice, it's great to know that I can still give them something as wholesome as homemade.