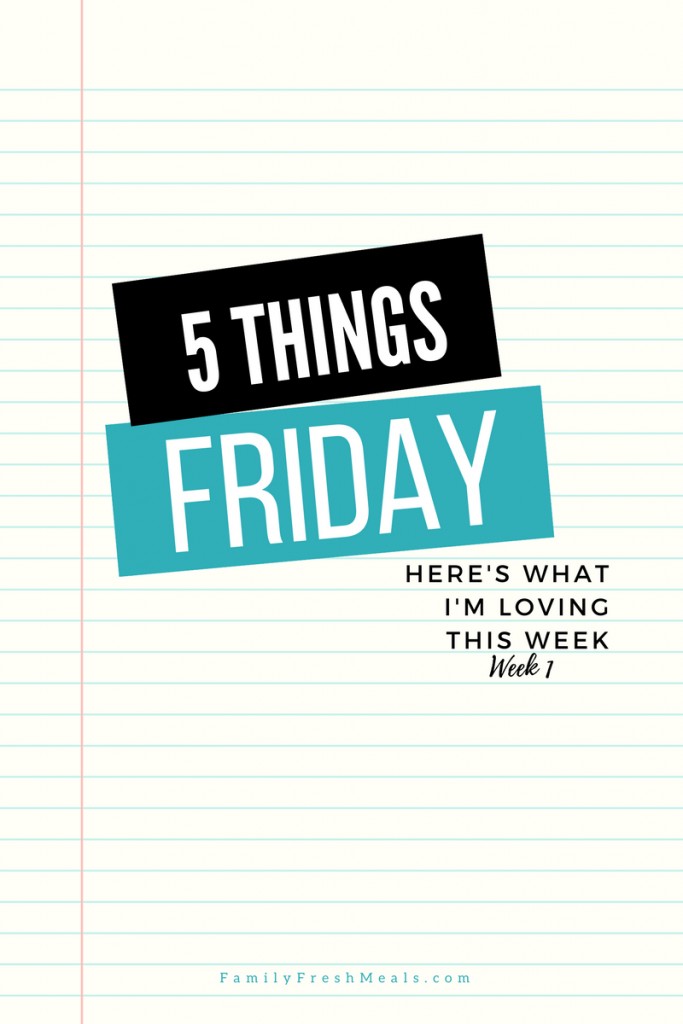 Howdy Family Fresh Meals family and friends!
I have been wanting to start this Five Things Friday for some time now. Why do you ask? Well, I get a handful of emails daily asking about my favorite Crockpot, pots and pans, kitchen gadgets, etc…
Five Things Friday will be a great way to get this information out to you guys. I am always trying out new kitchen tools to make life easier and would love to share my thoughts. Plus, I'm a SUCKER for the newest gadgets, pig slippers, phone cases, anything rose gold, funny coffee mugs and those socks that have messages at the bottom of the soles.
So without further ado, welcome to Five Things Friday: Week 1! (yes, I'm waaaaay too excited about this)
(Post contains affiliate links. We are a participant in the Amazon Services LLC Associates Program, an affiliate advertising program designed to provide a means for us to earn fees by linking to Amazon.com and affiliated sites.)
Five Things Friday: Week 1
1. Where are my science fans? The little science nerd in me squealed with delight when I saw this fun spice set!

2. This super sleek mouse is wireless, and best of all has a super quiet click. It's nice to be clicking around, without disturbing the person next you with continuously loud clicks 🙂 There are a TON of different colors to choose from as well!

3. This little charger is the best of both worlds. It has an outlet AND a car adaptor in one! It's compact and lightweight so you can just put it in your pocket and go! It is really perfect for your travel.
4. Now, this isn't any old Crockpot. This magical slow cooker hooks up to your WiFi! You can control cooking times, temps all from an app on your phone! Way cool, right? Try any of my Crockpot Recipes using this high tech cooking machine!

5. Last but not least…. this mug.
Do you love Family Fresh Meals? Never miss out on FUN new meals or Easy Lunchbox Ideas for the Family and SIGN UP to have my posts sent right to your inbox! It's EASY PEASY! Just CLICK HERE and enter your email!
XO
Corey, Darryl, Big D & Little D