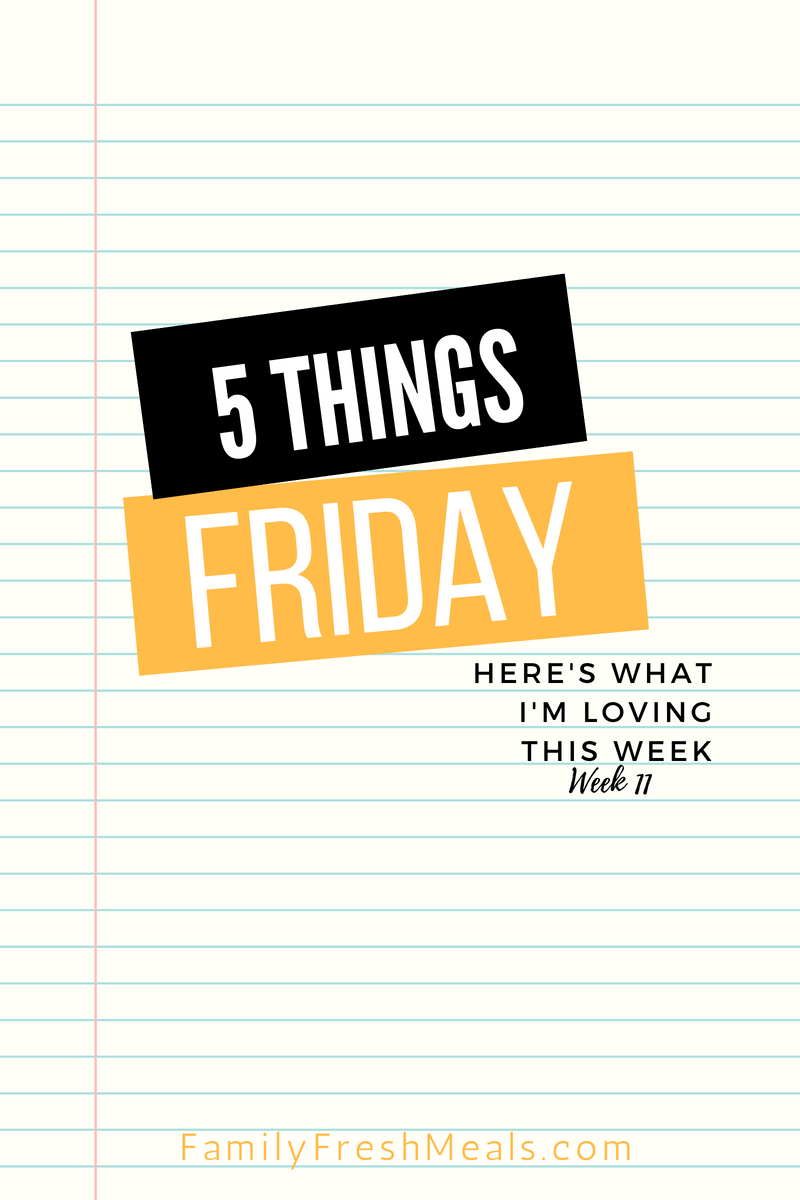 Howdy Family Fresh Meals family and friends!
Welcome back to another week of Five Things Friday! Each week I'll be sharing some of the coolest things I have found, bought or I'm dying to try! Let the fun begin with Five Things Friday Week 11!
(Post contains affiliate links. We are a participant in the Amazon Services LLC Associates Program, an affiliate advertising program designed to provide a means for us to earn fees by linking to Amazon.com and affiliated sites.)
Five Things Friday Week 11
Simply click on the images or links to grab your own.
1. If you are following around with my Instagram, you would have met our new robot Jibo! This fun robot I kinda like Alexa, but does much more… like dance! haha
2. Store all you family's devices in one spot, charging at the same time!
3. Bringing back the 80s in coaster form!
4. Make your refrigerator look like your favorite 80's video game console with the FreezerBoy magnet set! Available for fridges of all sizes, this magnet set transforms your kitchen into a vintage geek shrine.
5. Here is one of our new family favorite games for the summer! We like to call it the next generation of cornhole
Do you love Family Fresh Meals? Never miss out on FUN new meals or Easy Lunchbox Ideas for the Family and SIGN UP to have my posts sent right to your inbox! It's EASY PEASY! Just CLICK HERE and enter your email!
XO
Corey, Darryl, Big D & Little D