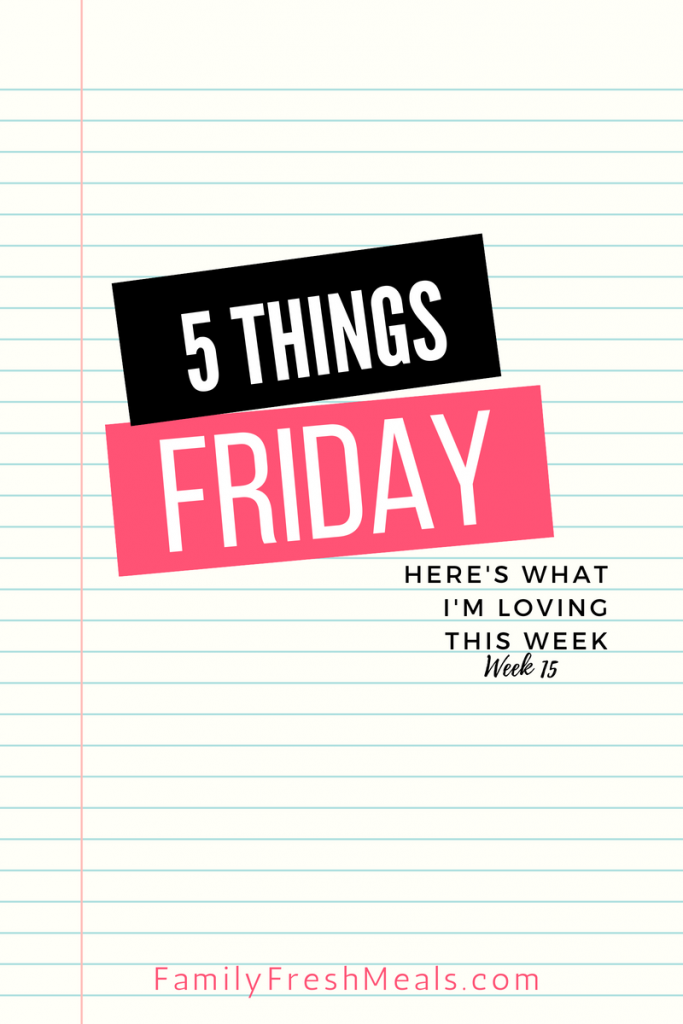 Howdy Family Fresh Meals family and friends!
Welcome back to another week of Five Things Friday! Each week I'll be sharing some of the coolest things I have found, bought or I'm dying to try! Let the fun begin with Five Things Friday Week 15!
(Post contains affiliate links. We are a participant in the Amazon Services LLC Associates Program, an affiliate advertising program designed to provide a means for us to earn fees by linking to Amazon.com and affiliated sites.)
Five Things Friday Week 15
Simply click on the images or links to grab your own.
1. This low sugar gummy bears are a staple in my snack bin at home Just 3g sugar for the entire bag, and are naturally sweetened with stevia & free from sugar alcohols. Enjoy juicy gummy bears without the sugar, satisfy your satisfy your sweet tooth at only 90 cals per bag!
2. The folks at CleverMade sent me one of these super cool air chairs to try. The kids and I love them for the beach, backyard or movie night! It really is the perfect summer chair!
3. Hurricane season is here and it's always good to be prepared! This family pack has a little bit of everything all packed up for you and ready to go!
4. What to get a laugh at lunchtime? Check out this funny lunch bag!
5. Hahaha. I'm just speaking in cursive!
Do you love Family Fresh Meals? Never miss out on FUN new meals or Easy Lunchbox Ideas for the Family and SIGN UP to have my posts sent right to your inbox! It's EASY PEASY! Just CLICK HERE and enter your email!
XO
Corey, Darryl, Big D & Little D